Why More People are Choosing to Move to Thailand in 2023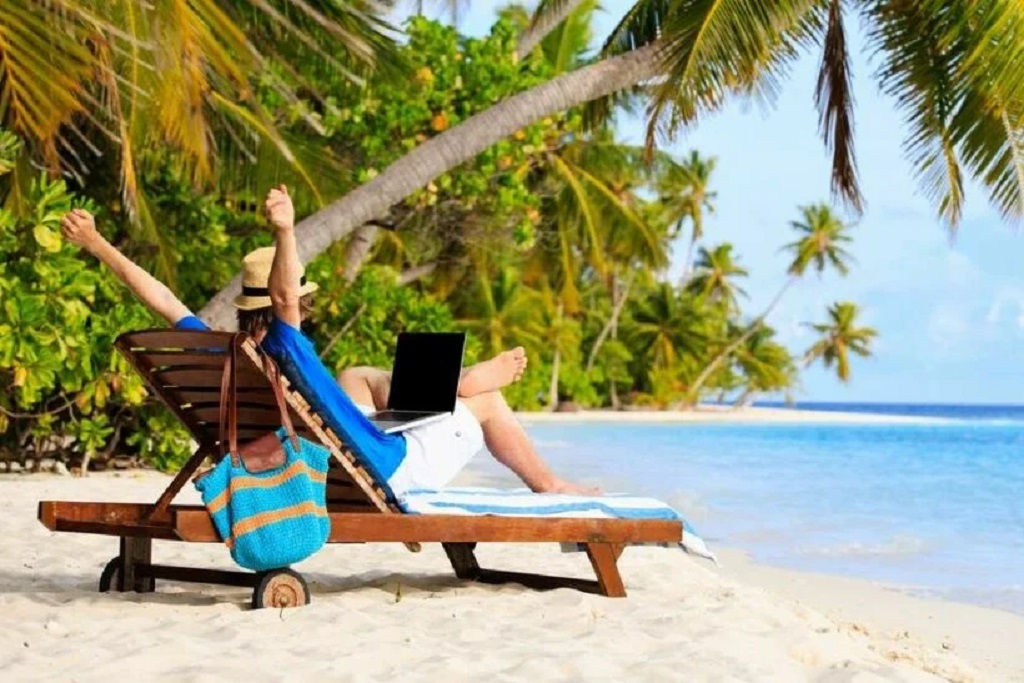 With its breathtaking landscapes, vibrant culture, and cost-effective lifestyle, Thailand has become an increasingly desirable destination for those looking to relocate. From the stunning islands in the south to the lush jungles of the north; from ancient Buddhist temples to tantalizing Thai cuisine; and from comfortable living standards at affordable prices to reliable infrastructure – it's no surprise that more people are choosing this enchanting country as their home.
Whether you're seeking adventure or simply a peaceful escape away from your daily life, Thailand offers something for everyone who wants an unforgettable experience abroad.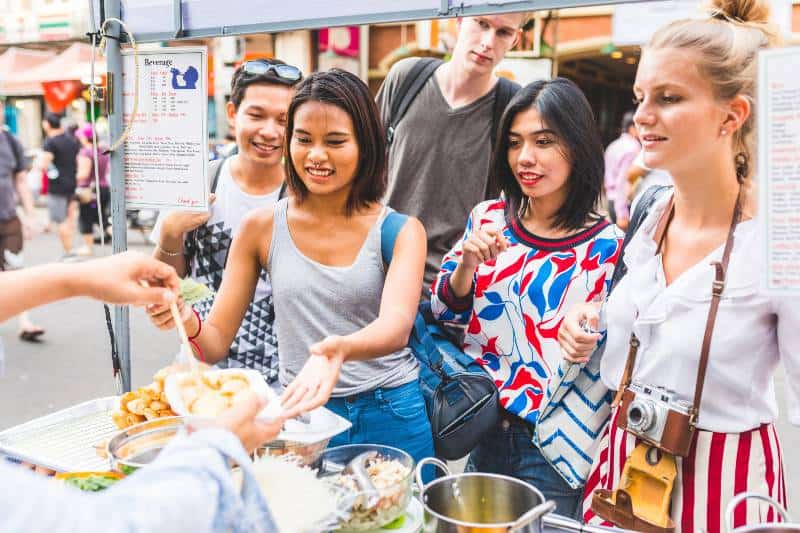 Moving to Thailand can be a thrilling and life-changing adventure. This lovely country has so lot to offer, from its breathtaking landscapes and lively culture to its friendly and welcoming people. One of the most major advantages of coming to Thailand is the lower cost of living in comparison to many western countries.
Cost of Living in Thailand
Thailand has a wide choice of hotel alternatives to meet a variety of budgets and preferences. Whether you rent a flat or a house, you should expect to pay significantly less than in many other nations. Furthermore, utilities such as power, water, and internet are reasonably priced, allowing you to live comfortably without breaking the bank.
Another component of Thailand's cost of living that attracts expats is the economical healthcare system. The country boasts well-developed medical facilities and a good grade of care for a fraction of the expense of western countries. Comprehensive health insurance plans are also widely available and reasonably priced, giving you peace of mind about your medical needs.
Another area where living in Thailand might save you money is transportation. Bangkok's public transport system, which includes buses, trains, and the BTS Skytrain, is efficient and cost-effective. Taxis and motorcycle taxis are also widely available at reasonable rates. Those who want to drive will find that purchasing and maintaining a vehicle is significantly less expensive than in most Western countries.
Aside from the low cost of living, Thailand has a vast range of cuisine alternatives at incredibly low costs. Whether you dine in local restaurants, street food vendors, or foreign establishments, you may enjoy delectable foods without breaking the bank. Because there is a plethora of fresh produce and ingredients, you can easily prepare nutritious and delicious meals at home.
While the cost of living in Thailand is generally lower than in other nations, it's vital to remember that costs vary based on your lifestyle and region. Major towns and tourist sites, such as Bangkok, have slightly higher prices, whereas rural areas are much more affordable. You can fully enjoy the benefits of living in Thailand while keeping your money in check by being conscious of your spending habits and adapting to the local culture.
Digital Nomads Flocking to Thailand
Thailand has developed as a prominent destination for digital nomads due to its beautiful scenery, low cost of living, and growing digital nomad community. To make the most of your time as a digital nomad, investigate and learn about this lively country before beginning on your journey.
Bangkok, Chiang Mai, and Phuket are the epicentres of Thailand's digital nomad scene. Each city has its own distinct environment and set of opportunities for professionals. Bangkok is recognised for its active nightlife, cosmopolitan culture, and good networking chances.
Chiang Mai, on the other hand, is known for its peaceful atmosphere, breathtaking scenery, and close-knit digital nomad community. Phuket, located on Thailand's stunning southern coast, offers the best of both worlds, combining a tropical beach lifestyle with a burgeoning digital nomad population.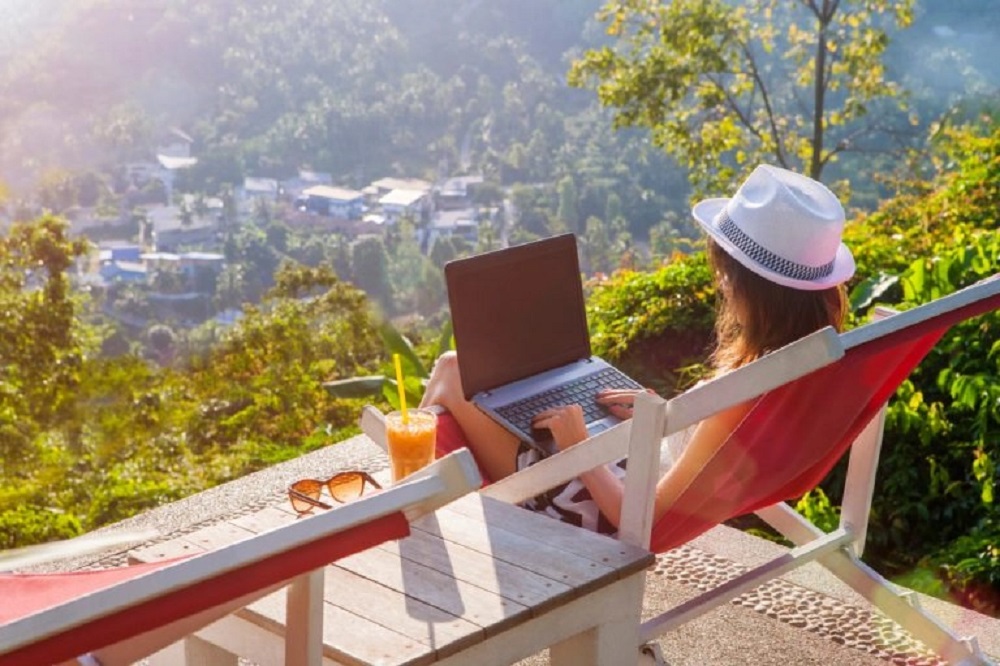 Consider what factors are crucial to you as a digital nomad before deciding on a location. Do you prefer a busy city with a plenty of networking opportunities? Or do you prefer a more relaxed, nature-oriented way of life? Understanding and researching the various cities in Thailand can help you locate the best fit for your digital nomad trip.
Thailand is also well-known for its low cost of living. When compared to many Western countries, the cost of living is substantially lower, allowing digital nomads to live well on a limited budget.
Thailand provides excellent value for money in all areas, from lodging and dining to transportation and entertainment. Because of its cost, it is a perfect destination for digital nomads looking to stretch their budget while still enjoying the benefits of living in a dynamic and culturally rich country.
Aside from price, Thailand offers dependable internet connectivity, which is essential for digital nomads. Major cities have good Wi-Fi and co-working facilities designed exclusively for remote workers. Whether you want to work from a cosy cafe or a dedicated co-working space, Thailand provides plenty of options to keep your productivity high.
To truly immerse oneself in Thailand's digital nomad scene, you must first research your destination. Being well-informed before your arrival can help you make the most of your digital nomad experience in Thailand, from selecting the ideal place to understanding the cost of living and connectivity possibilities. So pack your belongings, set up your office, and prepare for an exciting experience in the Land of Smiles.