Black Friday 2023: Predictions, Deals, and Shopping Tips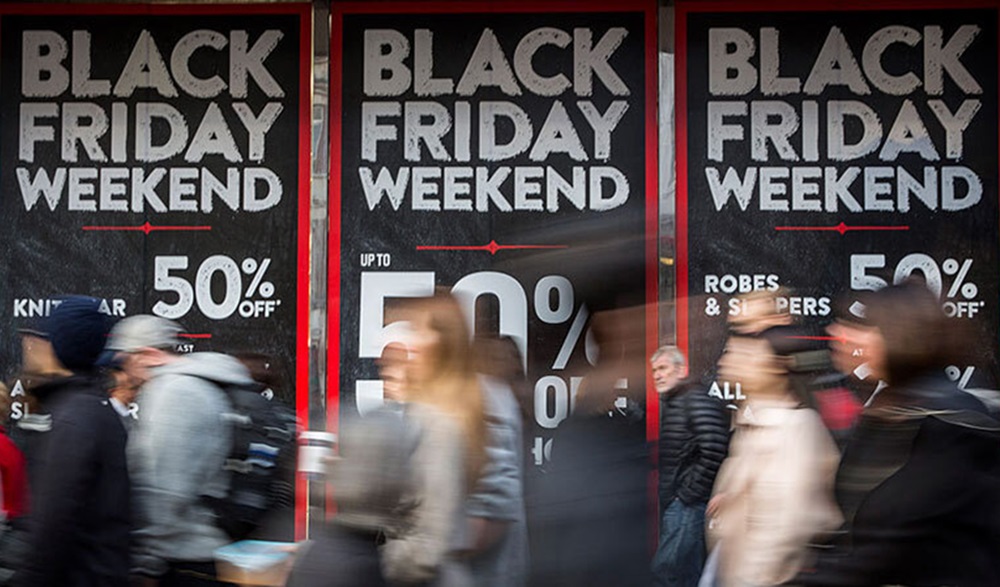 Get Ready for Black Friday 2023: The Ultimate Shopping Guide
It's that time of year again – the biggest shopping extravaganza, Black Friday 2023, is just around the corner. With deals and discounts that are hard to resist, it's crucial to be well-prepared to make the most of this shopping bonanza. Whether you're a seasoned Black Friday shopper or a newbie, this comprehensive guide will equip you with all the essential tips and tricks to navigate through the frenzy and score the best deals.
Black Friday 2023 Predictions
The much-anticipated Black Friday 2023 is expected to be an extravaganza of deals and discounts, with retailers gearing up to offer exciting promotions. As we look ahead to this shopping spectacle, here are the anticipated deals and popular products expected to have the best offers:
Anticipated Deals and Discounts
Electronics: Anticipate deep discounts on the latest tech gadgets, including smartphones, laptops, and gaming consoles. Keep an eye out for significant price drops on 8K TVs, smart home devices, and wearable technology.
Fashion and Apparel: Fashionistas can expect hefty markdowns on trendy clothing, accessories, and footwear from sought-after brands. Whether you're in the market for cozy winter coats or stylish holiday party ensembles, Black Friday 2023 is likely to deliver exceptional fashion deals.
Home and Kitchen Appliances: Prepare for substantial savings on essential home appliances such as refrigerators, washing machines, and dishwashers. Additionally, small kitchen appliances like coffee makers, air fryers, and multi-cookers are projected to be on sale at attractive prices.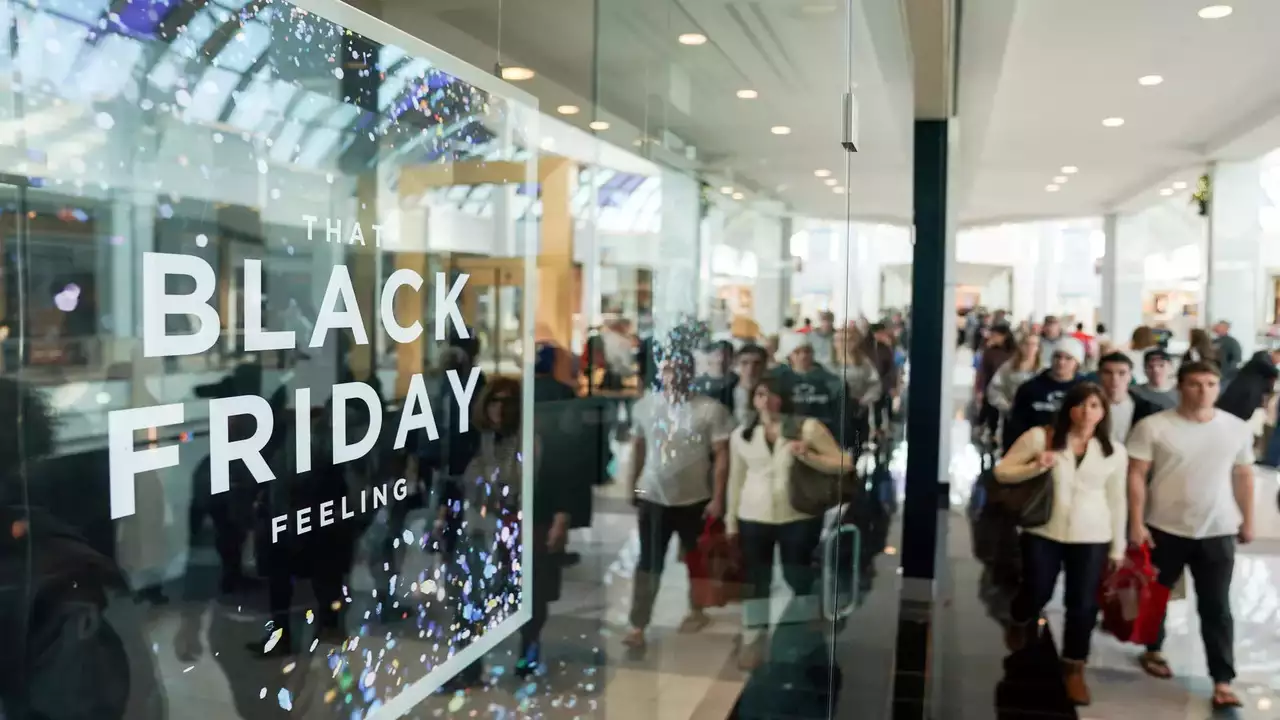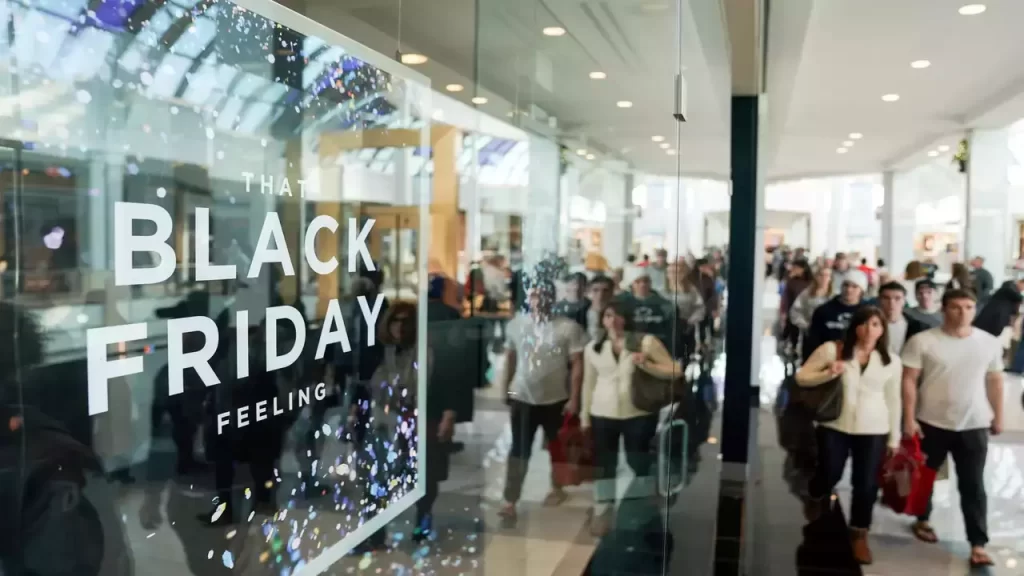 Popular Products Expected to Have the Best Deals
Smartphones: The latest smartphone models, including flagship devices and budget-friendly options, are slated to see competitive discounts, possibly accompanied by attractive bundle offers with accessories or service plans.
Gaming Consoles: With the highly anticipated release of new gaming consoles, Black Friday 2023 presents an ideal opportunity to snag impressive deals on console bundles, popular game titles, and gaming accessories.
4K and 8K TVs: As the demand for advanced television technology continues to surge, Black Friday is expected to feature remarkable discounts on 4K and 8K televisions, delivering immersive viewing experiences at exceptional value.
Fashion and Footwear: From designer handbags and shoes to athleisure wear and elegant formal attire, a wide array of fashion and footwear items is poised to be available at reduced prices, making high-end styles more accessible to bargain-hunting shoppers.
Stay tuned as additional predictions and insider tips for making the most of Black Friday 2023 continue in the next section.
Tips for Black Friday 2023 Shopping
Creating a Budget and Shopping List
When preparing for Black Friday 2023, it's crucial to start by establishing a budget. Take a realistic look at your finances and determine how much you can comfortably spend. Once the budget is set, create a detailed shopping list. Identify the must-have items and prioritize them based on their importance. This approach helps prevent impulse purchases and ensures that you focus on the items that matter most.
Researching and Comparing Prices
Before the big day arrives, invest time in researching and comparing prices for the items on your list. Look for advertisements and promotions from different retailers. Take advantage of price-matching policies to ensure that you're getting the best deal available. Several online tools and apps can assist in comparing prices across various stores, allowing you to make informed decisions and maximize your savings.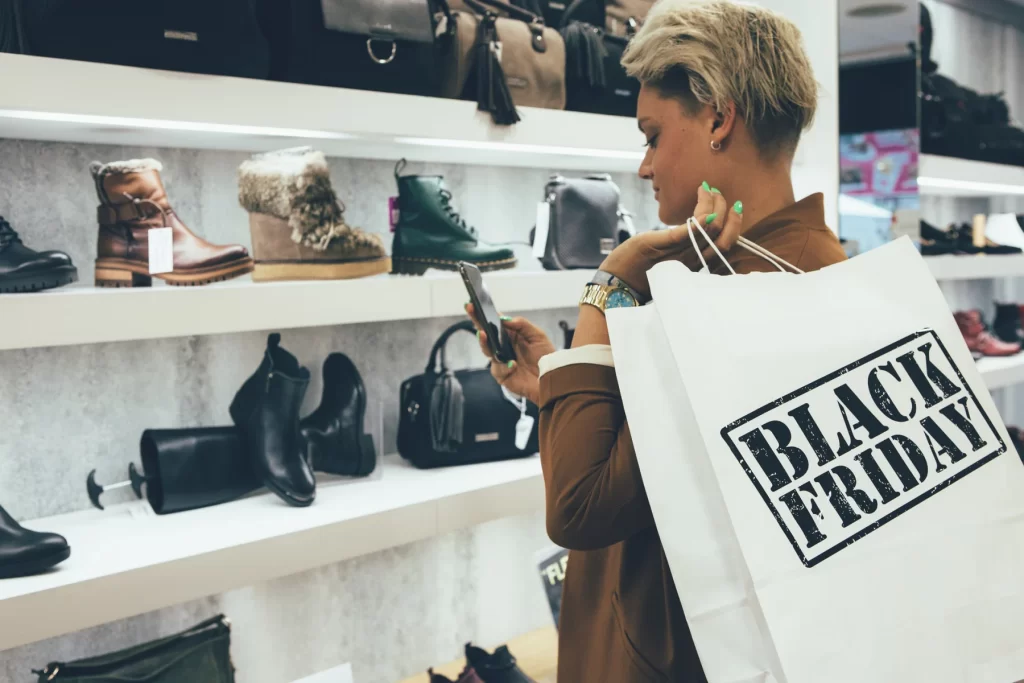 Taking Advantage of Early Bird Discounts
Many retailers offer early bird discounts to attract shoppers during Black Friday. Keep a close eye on pre-Black Friday sales and exclusive offers, as these can provide significant savings. By taking advantage of these early discounts, you can secure the items on your list before they sell out, avoiding the rush and potential disappointment of missing out on sought-after products. Early bird discounts can be a valuable strategy for smart and savvy Black Friday shoppers.
Online vs. In-Store Shopping
The shopping experience on Black Friday is filled with choices, from shopping online in the comfort of your home to braving the crowds in-store. Each option has its own set of benefits and advantages, catering to different preferences and priorities.
Benefits of Online Shopping on Black Friday
Convenience: With online shopping, you can skip the long lines and crowded stores, and shop at any time of the day.
Wider Selection: Online retailers often have a larger inventory, providing more choices and reducing the likelihood of out-of-stock items.
Price Comparisons: Easily compare prices across different websites to ensure you're getting the best deal.
Avoidance of Crowds: By shopping online, you can avoid the chaos and stress associated with in-store shopping on Black Friday.
Advantages of In-Store Shopping on Black Friday
Immediate Gratification: In-store shopping allows you to take your purchases home immediately, eliminating the wait for shipping.
In-Person Experience: Some shoppers enjoy the in-person experience, being able to touch, feel, and try on items before purchasing.
Exclusive In-Store Deals: Certain retailers offer in-store-only discounts and promotions, providing opportunities for unique savings.
Social Experience: For some, the social aspect of shopping in-store, especially on Black Friday, adds to the excitement and tradition of the event.
Each method of shopping offers its own unique benefits, and ultimately the choice between online and in-store shopping depends on individual preferences and priorities.
Safety Precautions for Black Friday 2023
Cybersecurity Measures for Online Shopping
When engaging in online shopping during the Black Friday 2023 sales, it's vital to prioritize cybersecurity to protect your personal information. Firstly, ensure that the websites you are using are secure by looking for "https://" in the URL and a padlock icon in the address bar. Use credit cards with fraud protection to provide an added layer of security. Moreover, consider using a virtual private network (VPN) to encrypt your internet connection and protect your sensitive information from cyber threats. Lastly, refrain from clicking on suspicious links and be cautious of phishing attempts, especially in your email inbox.
Staying Safe While In-Store Shopping
For those planning to tackle the hustle and bustle of in-store shopping on Black Friday, safety remains a top priority. To stay safe, be mindful of your surroundings and keep your belongings secure at all times. Consider shopping in groups and establish a meeting point in case anyone gets separated. Moreover, it's essential to abide by store guidelines and follow any specific safety protocols that may be in place. Keep a safe distance from fellow shoppers, especially in crowded areas, and be patient and respectful towards store staff and other customers to ensure a smooth and safe shopping experience.
The Evolution of Black Friday
Historical Background of Black Friday
The term "Black Friday" originated in the 1950s in Philadelphia, where it was used to describe the disruptive and heavy pedestrian and vehicle traffic that would occur on the day after Thanksgiving. Retailers used it positively to signify the day when their balance sheets would go from red to black, indicating profitability. Over time, the concept of Black Friday spread across the United States.
Changes in Black Friday Shopping Trends
In recent years, Black Friday has evolved dramatically. The traditional early morning rush has given way to Thanksgiving Day store openings and online shopping taking precedence. Consumers now have the flexibility to browse and purchase deals from the comfort of their homes, shifting the dynamics of in-store shopping. The emergence of Cyber Monday has also altered the Black Friday landscape, offering a continuation of discounts and promotions exclusively online. This trend reflects the increasing reliance on e-commerce and digital platforms for holiday shopping, reshaping the traditional Black Friday experience.
Conclusion
In conclusion, Black Friday 2023 is expected to be a pivotal moment for both consumers and businesses. With the continued growth of online shopping and the ever-increasing competitiveness of retailers, it's crucial for businesses to implement effective SEO strategies to ensure visibility and reach their target audience. By staying ahead of the curve and optimizing their online presence, businesses can capitalize on the immense potential of Black Friday 2023 and maximize their sales. Consumers, on the other hand, can utilize SEO to find the best deals and make informed purchasing decisions, ultimately making the most of this highly anticipated shopping event.