Chinese VIP Tourist Services Advertised Online Damage Thailand's Reputation And Trust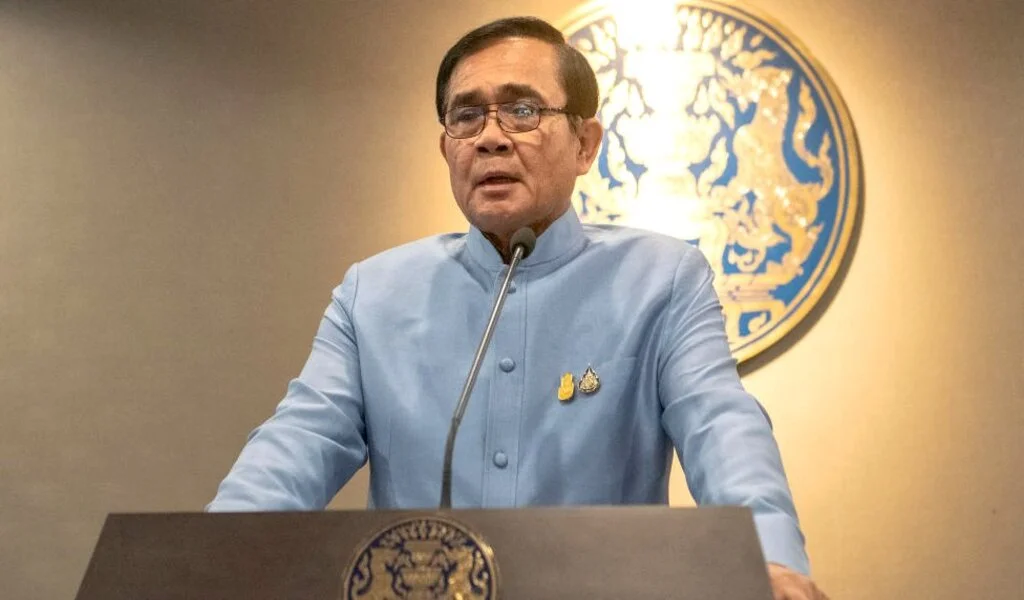 (CTN NEWS) – Chinese tourists' actions in Thailand tend to go beyond merely seeking rest and leisure, which is a problem for Thai authorities given the new online world where covert services may be offered affordably and effectively.
When visiting the kingdom, many Chinese visitors desire to open bank accounts, have IVF treatments, or enjoy the vicarious thrills of VIP experiences catered to by ambitious Thais looking to make a profit.
It appears that three police officers involved in providing a VIP service to an incoming Chinese tourist party, including fast-track immigration clearance and a police escort service to Pattaya, will not face serious legal consequences though they will face disciplinary proceedings.
This is despite growing public outrage this week that prompted statements from Prime Minister Prayut Chan-ocha and Deputy Prime Minister Anutin Charnvirakul.
As a result of the scandal, the head of the tourism industry has called on the government to address online advertising in China.
He has revealed that besides being offered at all international airports in Thailand, these services include opening bank accounts, IVF services, and other personal services for Chinese tourists.
The tourism chief expressed concern that travelers' faith in Thailand's security had been "tremendously weakened" due to the situation.
According to Mr. Sisadiwat Cheewaratanaporn, the president of the Association of Thai Travel Agents, such services were still being marketed on well-known Chinese retail websites this week.
Nearly 30 tour companies offer this service:
Jingtu Tourism
Beautiful Thailand Day Trip
Guangzhou Hengbo Tourism
Xiamen Maoyun Travel Agency
Guangzhou Badu Tourism
Guilin Perfect Holiday Travel
Hubei Extreme Players International Travel Service
enjoy traveling
Xiamen Meitu Travel Agency
Golden travel Thailand
Sichuan Youxian Tourism
Hubei Xudong National Tourism Wuchang
Shenzhen Wanmei Vacation Travel Agency
Shanghai Xinggong International Travel Agency
Shenzhen Chinese International Travel Service
Guangdong Port Travel Agency
Beijing Leading Junyou International Travel Service
Shenzhen Full Day Tour
China Guilin International Travel Service
Spring International Tourism Shenzhen Herald
Hangzhou Feiguo Tourism
China Sichuan Youth Travel Service
Guangzhou Taiyi International Travel Agency
Sichuan Travel Agency
Shenzhen Walking Holidays International Travel Service
Hongtu Tourism
Shenzhen Love Somfy Travel
Sichuan Youxian Tourism
Hubei Xudong International Travel Service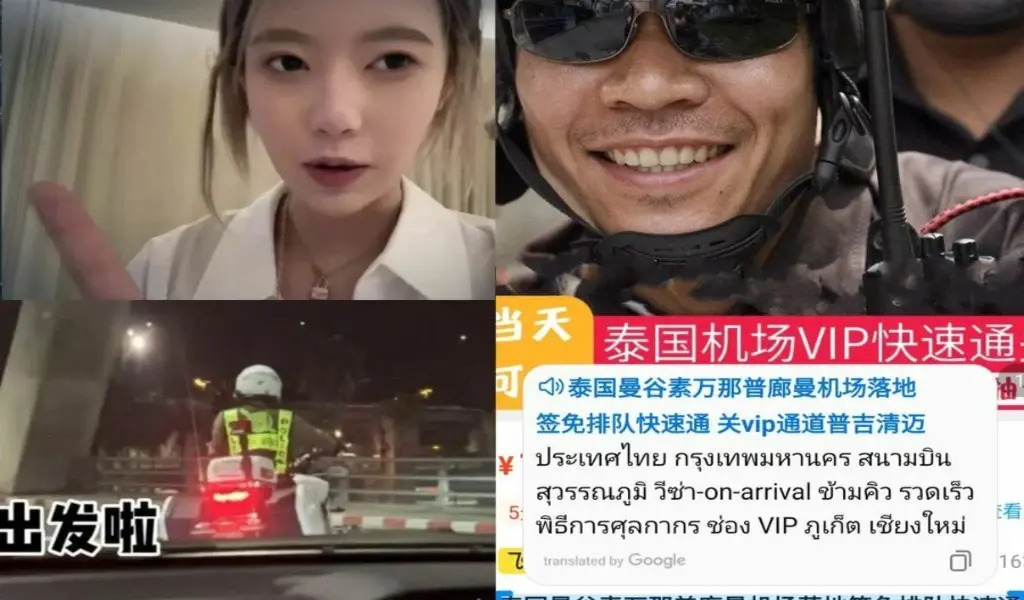 Following presiding over a police commission meeting and in the presence of National Police Commissioner General Damrongsak Kittiprapat,
Thai Prime Minister Prayut Chan ocha stated that the practice was wrong and called for those responsible for being punished in response to the growing public outrage over the incident on Wednesday.
Relating to confirmed reports that police officers were providing special services at Suvarnabhumi Airport to incoming Chinese tourists.
RELATED CTN NEWS:
Chiang Rai Man Sentenced to 28 Years in Prison for Facebook Posts
State-Run Banks Announce Higher Interest Rates For Loans
UNODC Reports Myanmar Opium Poppy Cultivation Has Increased 33 Percent