Chinese E-commerce Platform 'Taobao' Offers Thailand VIP Packages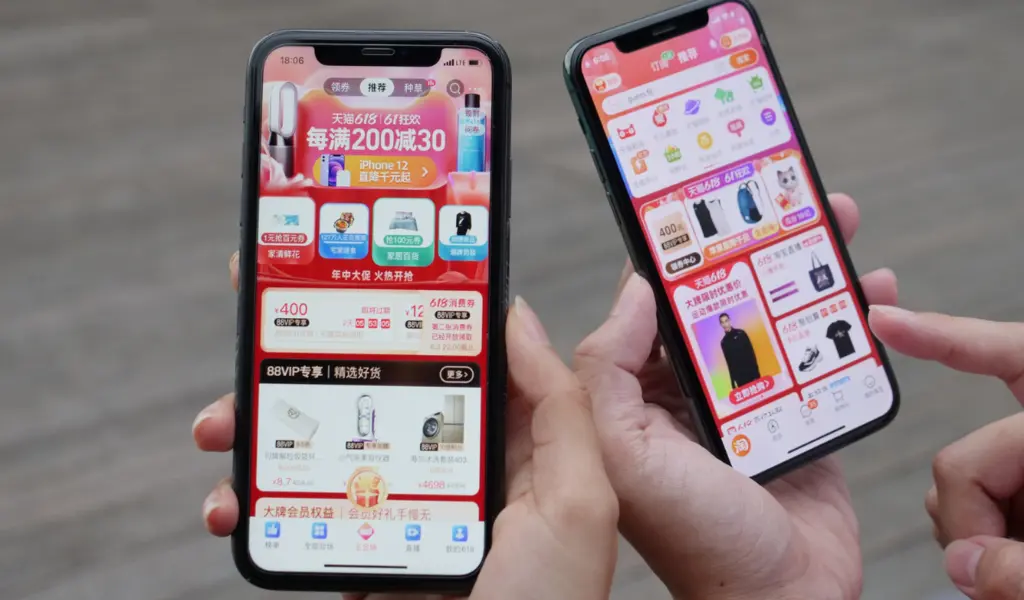 (CTN NEWS) – Although a Thai travel blogger revealed that those services and elite visas are accessible for purchase on the Chinese e-commerce site Taobao, the Tourism Authority of Thailand (TAT) says that no VIP service packages or fast passes have been made available for purchase in China.
The embarrassing video of three police officers bringing a female Chinese tourist and her mother from Bangkok's Suvarnabhumi Airport to a hotel in Pattaya has already brought Thai police under fire.
In the video, the Chinese woman claimed that after booking an airport transfer service with a company, the company persuaded her to pay more to have better, more practical service from the Royal Thai Police (RTP).
Numerous Thai individuals inquired with the RTP and pertinent departments about the availability of the VIP package and police transfer service that the visitor had indicated.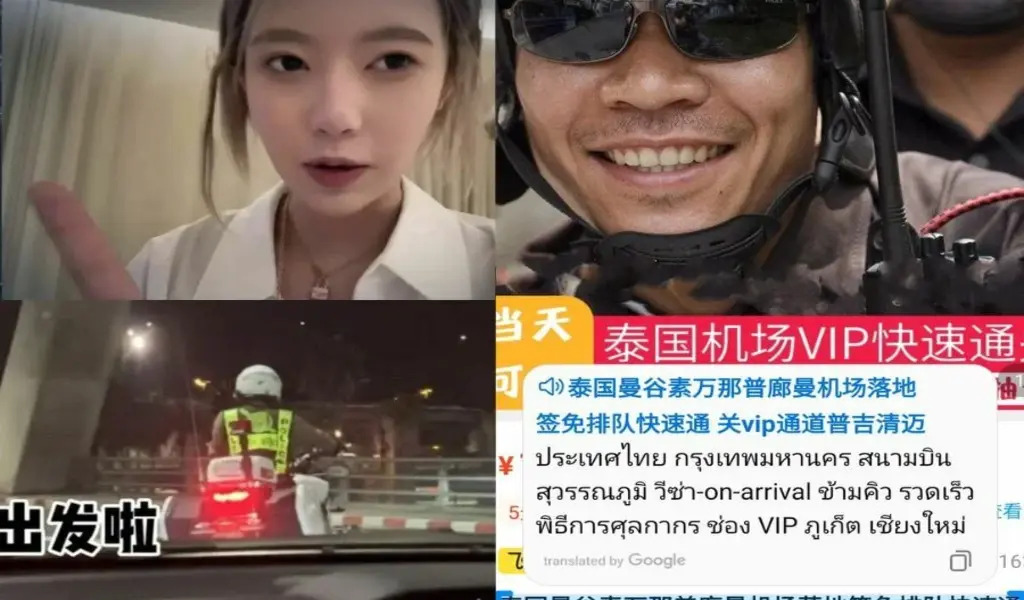 As reported by internet users, different unlawful services are being sold on Chinese social media sites.
These include IVF services, VIP airport transfers with Thai police help, long-term or elite visa services, licencing and registration aid, bodyguard services, bank account opening assistance, etc.
The TAT conducted an inquiry, according to Thanate Phetsuwan, deputy governor of the TAT, and identified no Chinese travel businesses providing tourists with illegal VIP packages or services.
Such as driving license services, bodyguard services, bank account establishing services, etc. He said the woman tourist might have personally gotten in touch with the authorities.
A Thai travel blogger disputed the TAT statement. Today, the travel blogger made a post on the Let's Go to China (ลุยจีน)  Facebook page saying…
"We'll review how to purchase a Thailand Fast Pass using the Taobao e-commerce site. It is simple and practical. Since the viral video, many stores have already removed their goods."
'เพจลุยจีน' โพสต์ 'การรีวิวการสั่งซื้อบริการ Thailand Fast Pass ด้วยตัวเองง่ายๆ ในแพล็ตฟอร์มจีนอย่างเถาเป่า' ซึ่งทางเจ้าของเพจระบุว่า "ง่ายและสะดวกมากๆ เลย เสียดายเพิ่งแคปเมื่อเช้านี้ มีหลายร้านที่กดซ่อนหรือไล่ลบออกไปแล้ว เลยไม่แสดงบนหน้าค้นหาอีก"

อ่านต่อ https://t.co/MXlBvSZZVT pic.twitter.com/1SN0ooGNnJ

— The MATTER (@thematterco) January 24, 2023
According to the Facebook group, more than 30 internet stores provide police escort services.Chinese visitors just needed to purchase them by searching for the phrase "泰国快速通关Z" (Thailand fast pass) on the platform.
A Facebook post claimed that Chinese travel agents were providing unlawful VIP services to tourists in Thailand.
Prices for the services, which include fast track lanes at immigration checkpoints, ranged from 700 to 1,600 baht and could be reserved at any airport in the nation.
The page states that the fast-track immigration line, where consumers would be accompanied by Thai police officers and would not have to wait in line for document checks, was the most in-demand option.
Nearly 30 tour companies offer this service:
Jingtu Tourism
Beautiful Thailand Day Trip
Guangzhou Hengbo Tourism
Xiamen Maoyun Travel Agency
Guangzhou Badu Tourism
Guilin Perfect Holiday Travel
Hubei Extreme Players International Travel Service
enjoy traveling
Xiamen Meitu Travel Agency
Golden travel Thailand
Sichuan Youxian Tourism
Hubei Xudong National Tourism Wuchang
Shenzhen Wanmei Vacation Travel Agency
Shanghai Xinggong International Travel Agency
Shenzhen Chinese International Travel Service
Guangdong Port Travel Agency
Beijing Leading Junyou International Travel Service
Shenzhen Full Day Tour
China Guilin International Travel Service
Spring International Tourism Shenzhen Herald
Hangzhou Feiguo Tourism
China Sichuan Youth Travel Service
Guangzhou Taiyi International Travel Agency
Sichuan Travel Agency
Shenzhen Walking Holidays International Travel Service
Hongtu Tourism
Shenzhen Love Somfy Travel
Sichuan Youxian Tourism
Hubei Xudong International Travel Service
The government agency has not yet released a statement regarding the data shared on the Facebook page. Three police officers have had their jobs temporarily revoked while the investigation is ongoing.
The female Chinese visitor who shared the video won't be questioned for the time being, according to Apichart Suriboonya, deputy commissioner of the Tourist Police Thailand.
The officers had to carefully evaluate their inquiry since, according to Apichart, the subject was delicate and might have an impact on the alliance between Thailand and China.
RELATED CTN NEWS:
Direct Flights From Chiang Mai To Osaka To Be Launched By Thai Vietjet