In Gaza, WHO Says It Has Lost Contact With Al-Shifa Hospital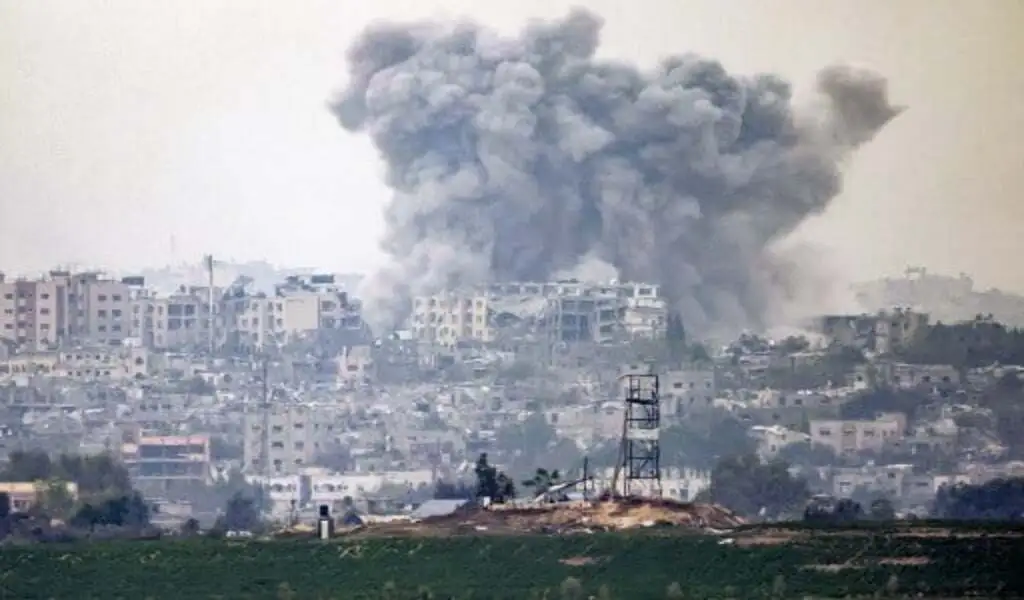 (CTN News) – It expressed "grave concerns" for the safety of everyone trapped in Al Shifa hospital in northern Gaza, and called for an immediate ceasefire after losing contact with its contacts.
A spokesperson for the Gaza Health Ministry has confirmed that after the enclave's largest hospital complex, Al Shifa Hospital Complex, ran out of fuel, operations had to be suspended in the enclave.
It has been reported that the World Health Organization is expressing "grave concerns for the safety of health workers, hundreds of sick and injured patients, including babies on life support, as well as displaced people still inside the hospital", and has called for an immediate ceasefire in Gaza.
As a result of heavy fighting between Israeli forces and Hamas, thousands of people are trapped inside Gaza's hospitals, and medics and aid workers are warning patients that unless the situation improves, they will die in the crippled medical facilities.
Doctors Without Borders, a medical aid group in the international community, called on the international community to put an end to the bloodshed immediately with a ceasefire or, at the very least, get patients evacuated from these hospitals so they do not turn into morgues.
A statement sent last night by the hospital's director, Mohammad Abu Salmiya, said the hospital's Al-Shifa hospital, one of the biggest hospitals in Gaza City, is "totally surrounded and bombardments are taking place nearby".
The medical team has been unable to work, and the bodies, numbering in the dozens, can no longer be managed or buried.
It is believed that there is no water, electricity, food, or internet inside the hospital for approximately 600 post-operative patients, 37-40 babies, and 17 patients in intensive care, according to Drs Without Borders surgeon Mohammed Obeid.
In Gaza City, the Israeli army has opened fire on those who are trying to flee Al-Shifa Hospital, according to a doctor at the hospital.
Those who want to leave the hospital are shot if they try to leave. Whenever anyone moves between units, they will shoot them if they attempt to do so. As she pointed out, there were many martyrs in the yard in front of the emergency room, and there was a very bad and dangerous situation between them, and it is impossible to describe," she said.
SEE ALSO:
An Israeli Army Mission In Gaza Killed 'Numerous Terrorists' In The Al-Shati Camp