Russian Products Being Boycotted Globally Over Ukraine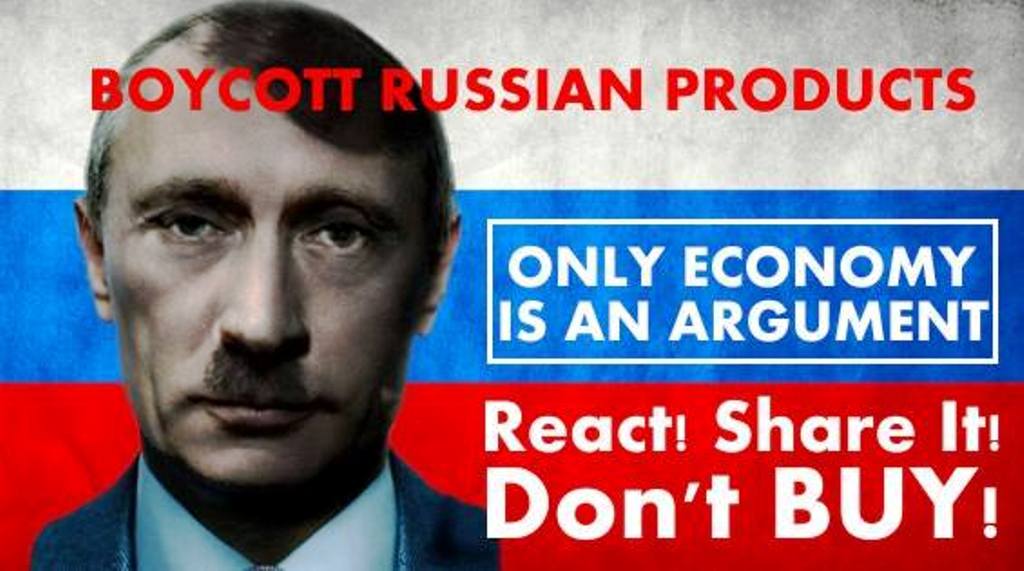 Russian products including vodka are being boycotted globally as politicians and corporations signal their opposition to Russia's President Vladimir Putin's invasion of Ukraine by targeting one of his country's most iconic products.
In the US state governors have ordered the removal of made-in-Russia or branded spirits from stores, while one of the largest alcohol retail chains in New Zealand pulled thousands of bottles of vodka including the Ivanov and Russian Standard brands — and filled the empty shelves with Ukrainian flags.
Boycotts are spreading to other goods from Russia throughout Europe.
Australian liquor chains Dan Murphy's and BWS have stopped selling made-in-Russia products, according to Endeavour Group Ltd, which has a market value of US$9.2 billion.
Companies from energy giants to automakers and law firms have taken similar steps to cut ties with Russia or review their operations as governments place sanctions on the country.
Russian Football Teams Banned
The soccer governing bodies Fifa and Uefa have also barred Russia's football teams from competing over the Russian invasion of Ukraine.
In Russia's Nordic neighbour Finland, the government's liquor distributor Alko Oy stopped selling 20 types of vodka, including a $480 bottle. Lobby groups for the hospitality industry have also told restaurants and bars they should consider following suit.
Finland's top two main grocery chains, S Group and Kesko Oyj pulled all products from Russia, as did their main Baltic counterparts, Rimi and Maxima.
Danish retailer Salling Group, a big player in the food retail sector, took down all made-in-Russia goods, such as vodka, toothpaste, and chocolate, CEO Per Bank said on Twitter.
ICA Gruppen, Sweden's biggest grocery chain, also removed goods from Russia, according to the Swedish radio channel Sveriges Radio.
In Poland, several international supermarket chains, including Carrefour and Aldi, joined a boycott of products from the Russian population. The country's largest retailer, Biedronka, owned by Portuguese Jeronimo Martins, has withdrawn 16 products, including Russian vodka and pine nuts made in Russia.
The prime minister of Lithuania, Ingrida Simonyte, said, "Even if our boycott doesn't cause Putin's businessmen significant losses, it's nonetheless a matter of principle – our people don't fund those who finance the war in Ukraine."
Related CTN News: