What to do on Christmas day as a Family?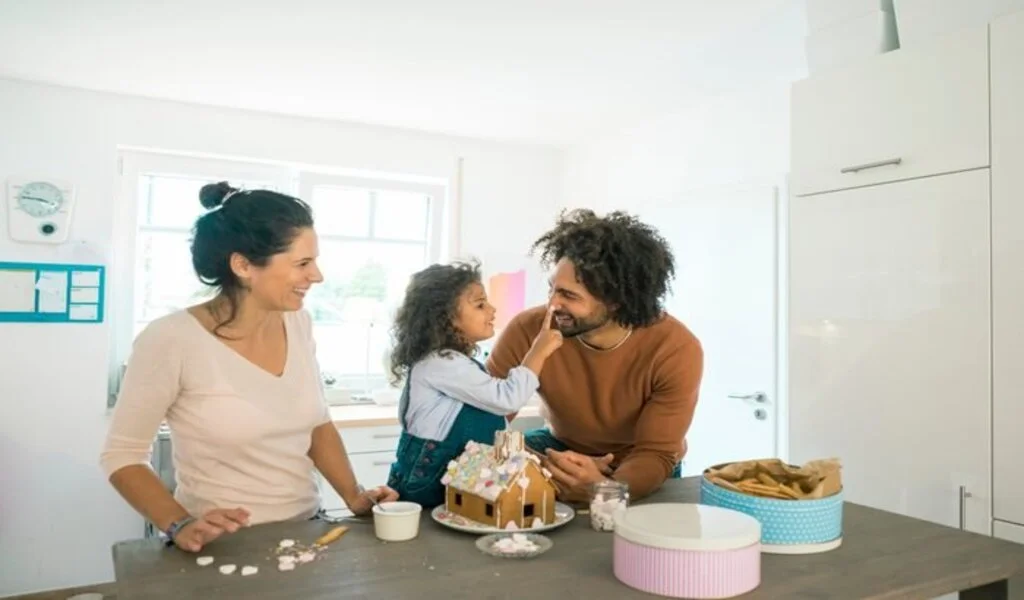 Christmas day: It's fun and family-friendly to participate in these Christmas Day traditions. Even though there are so many fun things to do on Christmas morning, these traditions will last a lifetime. It's an incredible day filled with so much joy, and when you have traditions that your family can remember (like these Christmas games in the afternoon after opening presents), it makes it just a little bit better (if that's possible).
Ten Christmas Day Traditions for Families 
Christmas is one of our favorite times of the year! There is Countdown to Christmas book activities, Christmas songs, crafts, movies, and more. Our favorite thing is definitely spending Christmas Day with our family.
I love them so much. The traditions will be cherished by your children for a lifetime. Please keep them alive for your children.
Also Check: 
Elephant Santa's Deliver Xmas Presents to Students in Thailand
1,762 Thai Elf's Descend on Bangkok to Guinness World
Heavy Breakfast, Light Dinner, No Smoking: Easy Steps that Help
Google Intends to Stop Supporting Third-Party Cookies
Cyber-Attacks are on the Rise Worldwide- How Internet Users
1. Have a family breakfast
Here are a few breakfast ideas:
Make this Cinnamon Roll Skillet Cake for your Christmas morning breakfast.
Sausage casserole is a more filling choice.
These gingerbread pancakes are also delicious.
The kids also love these maple bacon pancakes.
2. Watch a Christmas Movie
At least one family member asks about watching A Christmas Story within 30 minutes of waking up. On the 25th, it will be on repeat, so we keep it playing in the background.
Here are a few more movies you might like:
Star
White Christmas
Elf
Miracle on 34th Street
The Santa Clause
Rudolf
3. Look at Christmas Lights… and leave a note!
The third thing on the list of Christmas Day activities is one of my favorites! The night before Christmas, and again on Christmas night, we drive around looking at lights in our Christmas pajamas. Driving around to your favorite Christmas-themed houses while listening to Christmas music is fun.
Each of our kids has a favorite that they look forward to seeing every year. It wouldn't be complete until we put in their mailboxes these notes about Jesus finding them in their yard.
4. Bake Cookies
The kids and I love baking cookies. This is one of our favorite Christmas traditions. A few of our favorites are:
Three-ingredient cookies
Chocolate Peppermint Cookies
Healthier Chocolate Chip Cookies
Softest-Ever Chocolate Chip Cookies
Snowman Nutter Butter Cookies
5. Call your family
Make sure to call your family members on Christmas day. Our kids love talking to their cousins on Facetime every Christmas morning.
6. Write Thank You Notes
Thank Santa and your relatives (those who have given you a Christmas gift).
You can have your kids fill out the gift name and their name while you finish the rest.
You can make a printable that says, "Dear _____, Thank you for my _____.". I love you, _____."
Allow them to draw the gift if they are too young to write.
7. Make a festive snowman
You don't need snow to create a charming design with classic elements like a carrot nose and eyes made of coal or stones. Create your own Frosty the Snowman! Dress your snowman up for the holidays with a hat, scarf, and pipe.
8. Hold the Elf! 
We let our kids hold the elf on the shelf on Christmas day. Every year, our elf gives them permission to hold him before he heads home to the North Pole.
9. Write it Down… and Save it!
This time of year, we all write down our favorite things that have happened this year, our favorite holiday gifts, and one thing we hope to accomplish by this time next year.
Put it in the Xmas Tree box so you can see if anything on your list came true when you take out the tree next year.
10. Relax and enjoy the day
Enjoy time together on the couch, drinking hot chocolate, and relaxing as a family. Watching the kids enjoy their new gifts and hanging out with each other is my favorite part of being together. While we are just enjoying our day, our company, and our time, we have Xmas Story playing in the background.
Also Check: 
Elephant Santa's Deliver Xmas Presents to Students in Thailand
1,762 Thai Elf's Descend on Bangkok to Guinness World
Heavy Breakfast, Light Dinner, No Smoking: Easy Steps that Help
Google Intends to Stop Supporting Third-Party Cookies
Cyber-Attacks are on the Rise Worldwide- How Internet Users
Also check our site: USNIB