Russian Airlines Banned from Airspace Over Canada, Europe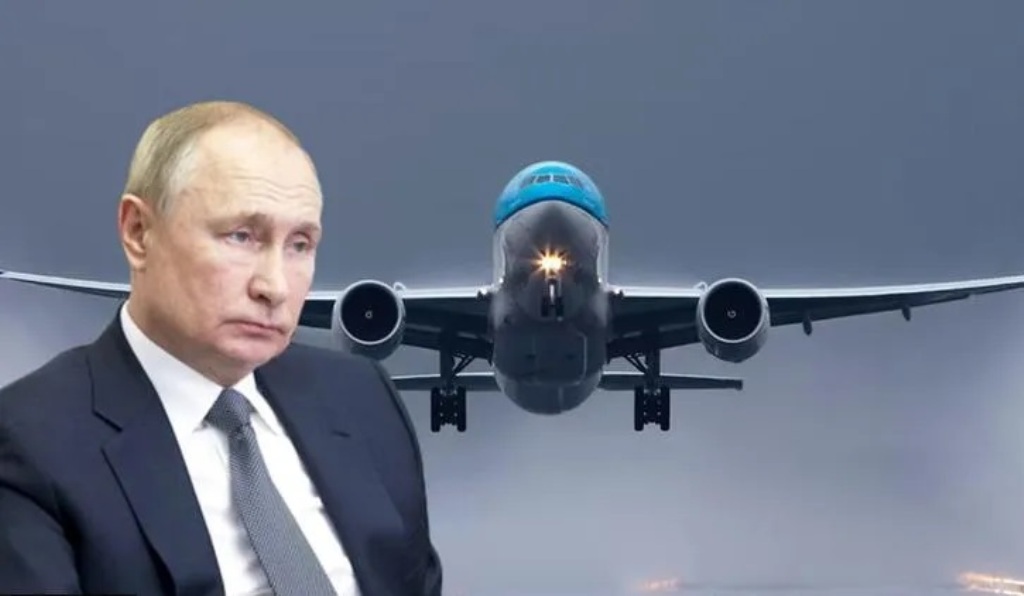 Russian Airlines have been banned from airspace over Canada and Europe in an unprecedented move to pressure Russian President Vladimir Putin to end his invasion of Ukraine.
This is the biggest attack on a European state since World War ll.
According to the European Union's foreign policy chief Josep Borrell, Aeroflot has cancelled all flights to European destinations.
According to U.S. officials, the United States is considering similar action but has not yet made a final decision. According to the U.S. government, citizens should consider leaving Russia immediately on commercial flights due to an increased number of airlines cancelling flights as countries close their airspace to it.
Russian jets are being banned at a time when the airline industry is still grappling with the fallout from the COVID-19 pandemic, which has undermined global travel demand.
In retaliation for the invasion, Germany, Spain, France and the Nordic countries declared bans on Russian aircraft use in their airspace. This marked a major escalation in NATO's economic war against Putin.
New financial sanctions against Russia were also announced by the West, led by NATO.
France Sanctions Russia
The air blockades and other sanctions are now widely expected to be retaliated against by Russia. It has already banned airlines from Britain, Bulgaria, and Poland with its own edicts in response to the first European airspace bans.
Experts say airlines will have to divert their flights south in order to avoid areas of tension in the Middle East without access to Russia's airspace.
On Sunday evening, France announced that it was shutting down its airspace to all Russian aircraft and airlines, an announcement that was echoed across continental Europe.
The closure of European airspace to Russian carriers and vice versa immediately impacted global aviation.
Air France-KLM has suspended flights to and from Russia, as well as overflights over Russian airspace until further notice. The airline said it was temporarily suspending flights to and from China, South Korea, and Japan while it studied flight plans that avoided Russian airspace.
Finnair has announced it will cancel flights to Russia, Japan, South Korea and China through March 6 as it avoids Russian airspace. Flights to Singapore, Thailand and India will continue with an hour's delay.
Reuters reported that if North American flights were barred from Russian airspace, some international flights would be delayed. Some would likely have to land in Anchorage, Alaska, for refuelling.
Among the flights that could be affected are North American flights to Thailand, India, China, Japan, Hong Kong, Singapore and Korea, according to sources.
Canada Closes Its Airspace to Russian Airlines
Swiss International Air Lines, a unit of Germany's Lufthansa said it too was not flying through Russian airspace.
Overflights by Swiss aircraft over Russian airspace are currently not conducted." Our operations are closely monitored and we communicate regularly with Swiss and international authorities, as well as with Lufthansa Group."
Canada also announced that it would close its airspace to Russian aircraft immediately.
There are no direct flights between Russia and Canada, but several flights to Russia use Canadian airspace every day.
According to FlightRadar24, an Aeroflot flight from Miami to Moscow passed through Canadian airspace on Sunday after the ban was announced.
Canada's transport minister said NAV Canada had allowed a banned aircraft into Canadian airspace by mistake, and steps were being taken to prevent it from happening again.
As a result of the violation, Transport Canada announced it would launch an investigation into the conduct of Aeroflot and NAV Canada.
Russian Logistics will also be Affected
USPN and FedEx Corp two of the world's largest logistics companies have said they are halting deliveries to Russian destinations. The firms are yet to confirm whether their general operations include using Russian airspace. Both declined to comment.
The Asian aircraft lessor BOC Aviation said on Monday that most of its aircraft leased to companies in Russia will be affected by the March 28 sanctions by the European Union.
The sanctions are a setback for the leasing industry since Russian carriers were seen as more reliable during the pandemic than many global airlines.
According to analytics firm Cirium, companies in Russia have 980 passenger jets in service, of which 777 are leased. In total, 515 jets are rented from foreign companies, with a market value estimated at $10 billion.
People Also Reading: