President Biden Blamed Over Putin's Invasion of Ukraine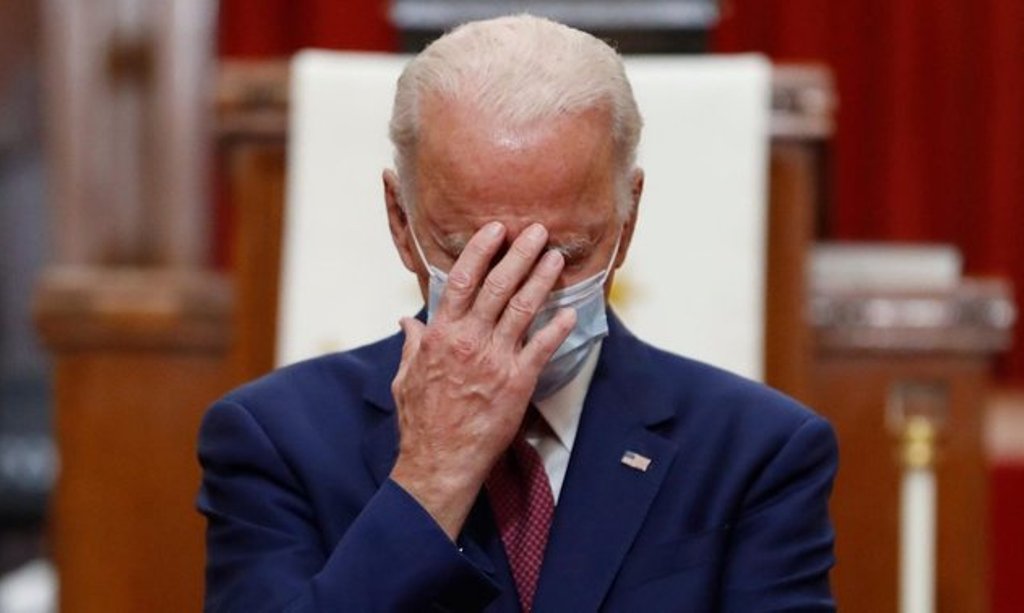 President Biden has come under fire in the wake of the invasion of Ukraine as he has been accused by political opponents of empowering Russian President Vladimir Putin.
Republicans have been pressing Biden for weeks to impose all sanctions available to him preemptively, especially on Russian President Vladimir Putin.
Some even accused him of appeasement, arguing that such a move would crush the Russian economy and prevent an invasion.
Marco Rubio said in response to the all-out attack launched by Mr. Putin that America had become too reliant on China and Russia.
"We need to learn lessons from this. We are too dependent on China and our supply chains. We are too reliant on Russia and the rest of the world for energy.
We need the ability to manufacture more things in this country and to produce more energy, or we could be held hostage, just like Putin is trying to hold Europe hostage."
Biden Ended US Energy Independence
Donald Trump said America was energy independent, but Biden destroyed everything.
He also accused President Biden of emboldening Russian President Putin and President Xi Jinping, by pushing them to become closer, with failed policies.
He said Putin had felt able to invade Ukraine because of Biden's botched withdrawal of US forces from Afghanistan last year. Leaving billions of dollars worth of weapons behind for the Taliban.
Trump said: "It really started I think with the weakness in Afghanistan. I think that's when he started thinking he could do this."
On Wednesday evening, Trump said that Biden was "probably sleeping" and lambasted him for his "stupidity and incompetence", suggesting he wasn't monitoring events in Ukraine.
President Biden was also mocked for his tweet back in 2020 where he said Putin was afraid of him becoming president.
Vladimir Putin doesn't want me to be President. He doesn't want me to be our nominee. If you're wondering why — it's because I'm the only person in this field who's ever gone toe-to-toe with him.

— Joe Biden (@JoeBiden) February 21, 2020
Almost 12 hours since Vladimir Putin declared war on Ukraine and the only response we've gotten from Biden is a Zoom call.

Where's Biden? He's the leader of the free world. It's time to start acting like it.

— Rep. Carlos A. Gimenez (@RepCarlos) February 24, 2022
Biden's and Obama's Failed Russia Polices
Putin's invasion of Ukraine has also reignited attacks by Republicans over Barack Obama's meeting with then Russian President Dmitry Medvedev in 2012.
Former President Obama was caught on camera assuring Mr. Medvedev that he would have "more flexibility" to deal with contentious issues like missile defence after the US presidential election,
President Obama, with President Biden then his vice-president, was attempting to "reset" ties between the former Cold War enemies.
At the time Mitt Romey, the Republican presidential nominee, accused the Obama administration of "pulling punches" on Russia.
During the run-up to the invasion, President Biden was heavily criticized for suggesting that Putin would not be punished for a "minor incursion" into Ukraine.
Biden said that, if Vladimir Putin were to make only a "minor incursion," then Russia would not face devastating sanctions.
Immediately after he made the comment, the White House corrected Biden, saying that he meant a small cyberattack, not a small military invasion.
According to a Reuters poll conducted Tuesday and Wednesday, just 34% of Americans approved of President Biden's handling of the crisis in the run-up to the invasion.
Related CTN News: