Who Made Magicycle, Or Who Made Us Magic?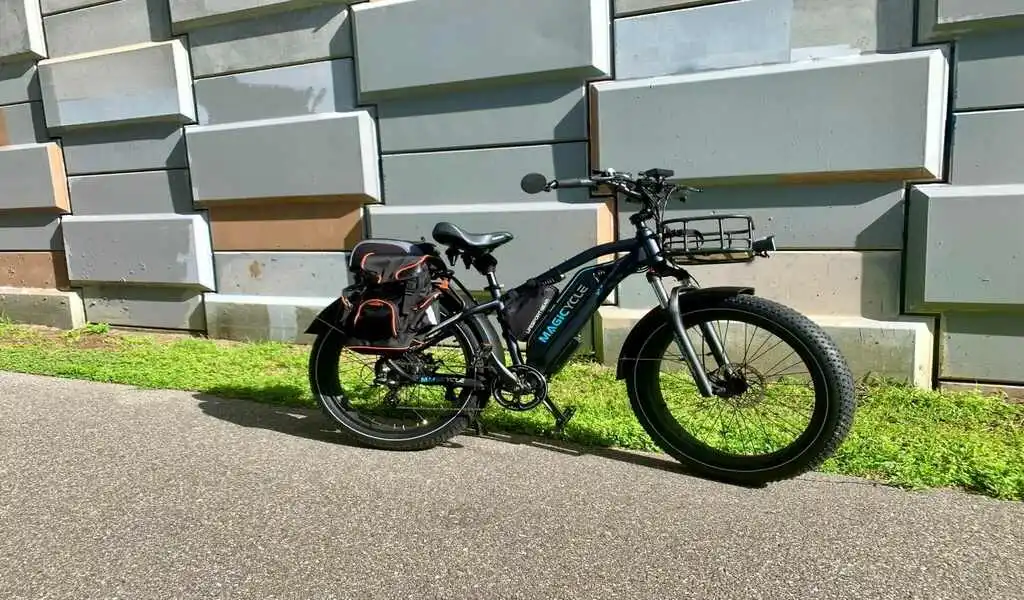 With Magicycle's second electric bike, the Cruiser Pro, successfully entered our warehouse in California, Magicycle already has two different models of electric bikes that can be shipped to consumers within a week.
As a brand that has only been established for one year, we have solved various technical barriers, logistics issues across the Pacific, and all operations are now on the right track with nearly 10 thousand Magicycler, which can be described as Magic.
Therefore, who made us so Unique and Magic exactly? In this new market environment, there are competitors such as Radpower, Aventon, etc.
which are worthy of our study. What is it that makes Magicycle stand firm and gain the support of so many electric bike enthusiasts?
Years of related experience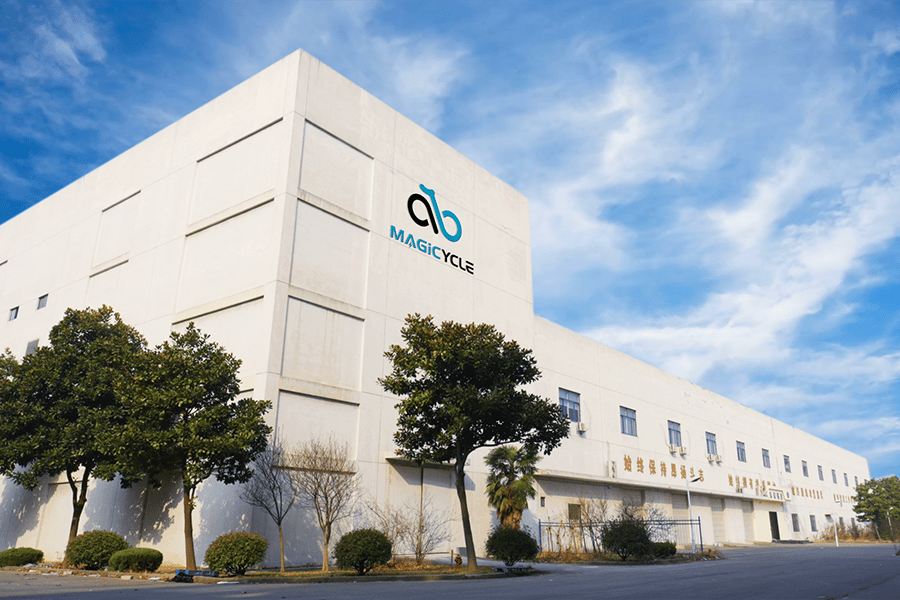 Wade, the founder and chairman of Magicycle, for more than two decades, he has been passionate about automotive development and design.
Wade has always had a great passion for cycling because of his childhood riding experience and his father's edification.
After graduating from college with a degree in energy and power engineering, and some years of routine work, Wade decided to focus on developing the best electric bike he could.
With a strong desire to put his talents in the right places, he recruited a talented team of engineers to study energy conversion and drive control technologies.
About 10 years ago, the predecessor of Magicycle was born, and established bicycle production and R & D centers in Europe and China to provide product design and OEM services for other brands in overseas markets.
Years of painstaking research and development was worth it, Wade had a number of patents related to electric bikes.
With these, he created Magicycle with 4 core values for every Magicycle employee: Affordability, Energy Efficient and Eco-Friendly, Freedom and Innovation.
High-quality products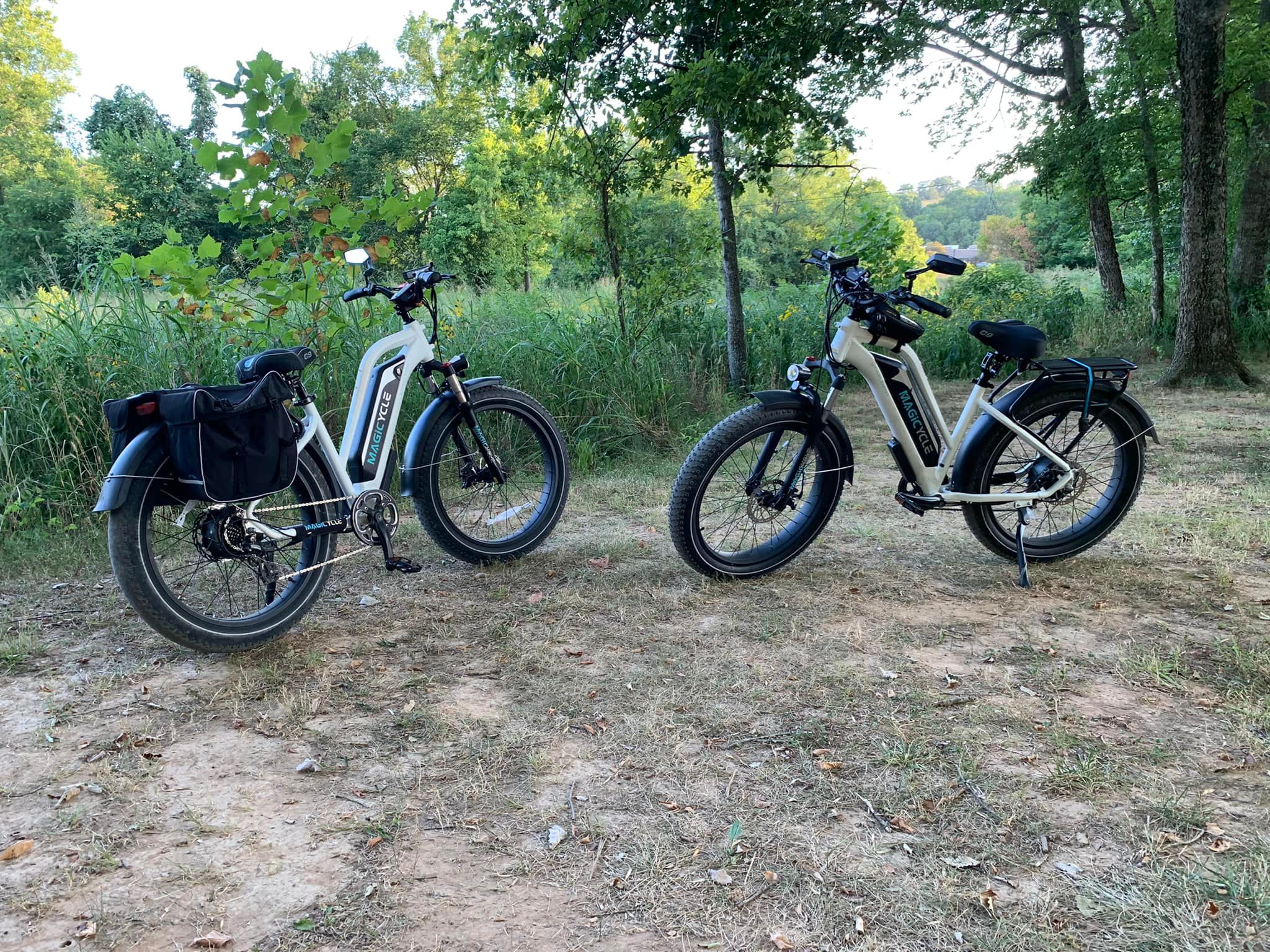 Magicycle would never claim that our ebikes for sale were the highest quality in the entire industry, however, we make products with heart, and the components of each electric bike have been carefully researched and tested regardless of cost, and strive to bring every customer the highest cost-effective product.
An electric bike is actually a high-value item. From Magicycle Cruiser to Magicycle Cruiser Pro, after upgrading various parts including LG 20Ah battery, Tektro hydraulic brake and front fork etc.,
we only keep a very small part of the profit for ourself because we are keen to provide everyone who loves electric bikes a product which they can afford.
The defenders sometimes argue that Magicycle's low price must be due to low costs and highe profits.
As I said, the fact is definately NO and the reason is because we have our own factory instead of OEM.
Magicycle's production department in Wuxi, China which is the world's factory covers an area of 10,000 square meters with more than 200 employees and an annual output of over 300,000 units.
We have the best manufacturing equipment in the industry and have expertise in the latest technologies such as smart welding machines, electrostatic painting machines, Taiwan rim calibration equipment and more.
Differ from many well-known brands of electric bikes, there is no middleman to make the difference. This is our confidence that our customers can buy Magicycle's high-quality electric bikes at low prices.
Always put customers at 1st position
This should be the most critical reason why Magicycle can go so far. We truly treat our customers as gods and try our best to satisfy every customer's request.
Magicycle's original livechat is available all year round, 24/7, no matter the jet lag, any time even Christmas, once you reach out to our sales representative on livechat, you will get a reply within 1 minute until your problem is solved.
In addition to this, we understand that some customers are accustomed to communicating via email, therefore, any emails sent by customers to support@magicyclebike.com will be taken seriously by our customer service colleagues and will be responded to within a day.
What more can we offer? It is also the industry's highest standard two-year warranty. No matter e-cars, e-bikes, smart phones or other kinds of electronic items, it is inevitable that regular maintenance or replacement of parts is required.
Therefore, in order to give customers the best riding experience, the two-year warranty period makes every Magicycler no longer struggle from complicated repairs.
Industry's highest value-added services
Besides 2-year warranty and excellent customer service, numerous value-added services are also provided to Magicycle customers:
During our weekly Magicycle Youtube livestreams, we will be offering a wide variety of high-quality discounted products, raffles and winning Magicoins which could be exchanged to discount on purchase;
Also, every major festival, we will launch a package with great value, allowing you to buy the best products at the lowest price;
Furthermore, Magicycle respects all great professions such as firefighters, veterans, nurses and doctors and all of them deserve better things.
If you are one of the above occupations, talk to our livechat sales representatives and prove to them, you will be pleasantly surprised.
It is not easy to create a new brand and be accepted by the public. Although Magicycle has achieved some things over the past year, we will continue to maintain a humble heart, an open-minded learning attitude and always the goal of bringing the best purchasing and riding experience to our customers.
Magicycle's Magic story is continuing…
Related CTN News:
The Best Ways to Honor a Lost Loved One
6 Tartan Made Items You'll Love!
Dogs are more Intelligent Than you Think