Pleasant Surprise of Red Rose Bouquet for Your Special Someone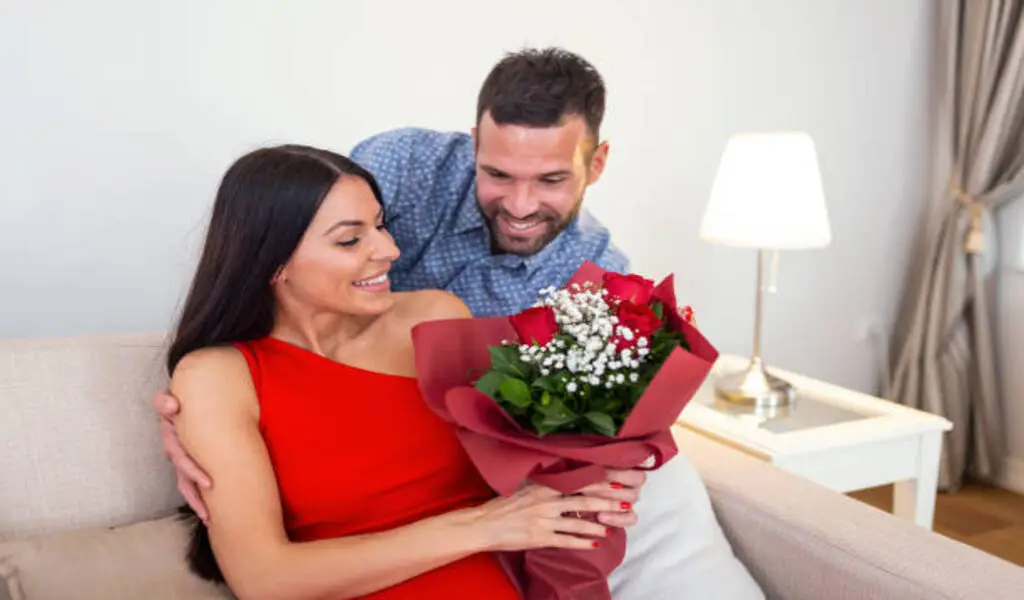 Red is the colour that represents passion and love. Surprise your beloved with a red rose bouquet as a testament to your feelings and an ode to your love. Do you want to surprise your beloved? If you want to give them red roses, you must do so secretly, keeping them in the dark.
The perfect rose will capture their heart and help convey the deep emotions you feel for them. There are many ways you can surprise your special someone. It takes a bit of detailed planning. Surprise your beloved with actions.
Let your actions be your words of affection. Surprising your beloved with flowers like red roses is a heartwarming gesture. .
Roses Are The Perfect Gift
The red roses from online florist such as Daily Blooms are one of the perfect gifts you can give your beloved on special occasions. Whether it is birthdays, anniversaries, or the start of a new chapter in your relationship- all these events have one thing in common. A red rose.
For a couple, the rose holds significant meaning. The hidden meaning of the rose's beauty complements the couple's relationship stages. These wonderful creations of nature will become the best way to define your love for your partner.
A Token of Appreciation
The red rose bouquet is a token of appreciation for your beloved. It symbolises true love and respect. The deep red hue of the rose symbolises a token of appreciation and respect. It gives the message that you are ready for commitment and symbolises passion.
The red colour of the roses also symbolises the passion of romantic love. You can give your beloved preserved rose, symbolising your passion for "preserving" your love for them.
Like all other emblems, people will continue to put various meanings on the rose. But one thing remains constant, the classic beauty and elegance of the rose.
Create a Romantic Scene with a Grand Gesture
To impress your beloved with roses, you must plan a grand gesture. A grand gesture or event marks your grand love for them. The lush and elegant roses are red decor will adorn the hallway as they enter the room.
Make your beloved swoon with romantic lighting, music, and jaw-dropping flower decor. Surrounding the room with a fresh red rose flower will impress your love and improve her mood.
Surprise your love with fresh, elegant roses when they return home after a hectic workday. You want to do something to put a smile on their faces and provide some relief.
Fill joy in your beloved's heart and improve their mood with rose decor. Such a delightful surprise will surely uplift their mood.
Write Them a Beautiful Poem
Nothing can top handcrafted gifts. Why not write a beautiful love poem for your beloved? Show them your love and appreciation through personal couplets. Attach the personal poem with the flower bouquet of red flowers and roses.
Expressing your feelings in words and actions is an unmatched declaration of love. Shower her with this special gift to sweep your special someone off their feet.
Red Roses- A Mood Changer
When you want to stay by the side of your love as you show your support and appreciation, give them a bouquet of red roses from BloomsyBox. The roses will mesmerise them with their beauty and exquisite assortment.
The red hues of the roses make a perfectly positive impact on your loved one. The flowers are perfect for celebrating a joyful time. It brings the lovebirds closer to each other. You must choose the queen of Bloomsybox flowers to bring joy and surprise and spread love into the special person's life.
Surprise Her with a Rose Bouquet of Flower at the Office
Keeping the element of surprise in a relationship is very important. Surprise your beloved with a red rose bouquet from Bloomsybox reviews. It will provide them relief from a difficult day. Such a heartfelt gesture is a testament to sweet and innocent love.
Related CTN News:
11 Tips to Choose The Right Dining Table For Your Home
Work From Home: How To Boost Your Productivity And Stay Focused?
The Importance of Short Hair Wigs for Women