Five Reasons To Go Camping This Summer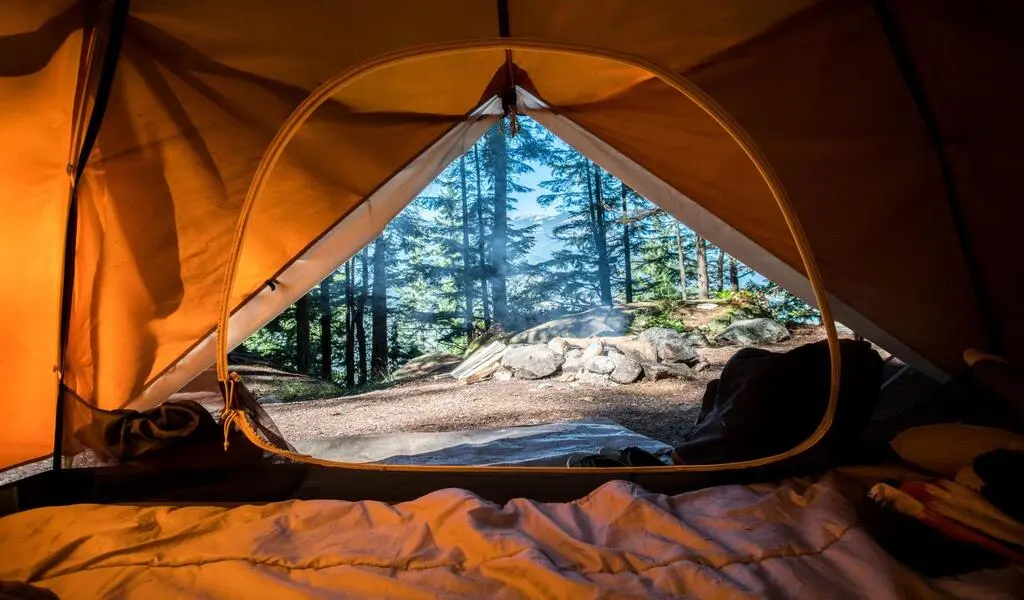 Technology and progress have turned humans into domesticated animals. People have forgotten that their ancestors lived and slept under the stars.
They used to cook their food on fire under the sky. They owned their natural environment more than we do.
You have guessed it right! This write-up is going to make a case for camping. Summers are here, and people are gearing up to spend quality family time in an exotic place.
It is a suitable time to leave your home for a refreshing vacation.
What Makes Camping So Popular?
According to a report supported by the Kampgrounds of America, 77 million families in the US have someone who goes camping now and then. Numerous causes explain the rising popularity of camping, especially among millennials. Forbes has mentioned some of the reasons, which include:
Camping is an affordable option.
It brings one closer to nature.
Camping reduces stress and enhances your physical and mental well-being.
Camping these days affords you access to the internet as well.
Five Reasons To Go Camping This Summer
If you are uncertain about camping, here are five reasons which will convince you:
1. Low Budget Vacation
Planning for an excursion raises the question of money. Camping rescues you from the stress of arranging a substantial amount of money. Camping is about low-budget traveling.
Since you will be sleeping in a tent, you will not incur the cost of a hotel. You can rent camping gear at an affordable price. Consequently, you don't have to worry about your wallet.
2. Time For Your Friends and Family
People often forget that they have friends and family who need their time and attention. You will better know your partner, siblings, parents, and friends in an organic environment.
Camping will bring you closer to your loved ones. You might not have talked to them for quite some time. Don't forget the most valuable assets of your life.
Pack your bags and go camping this summer with your loved ones.
3. Refreshing Retreat From The City Life
Camping will give you a sense of purpose. It will remind you that you have a life and must prioritize yourself. That you earn to make your life a refreshing experience rather than wasting time working in stressful environments.
Camping will take you away from the super-fast city life, which will be like a reboot. Furthermore, you will realize that you can live without technology.
4. Fascinating Interaction With Mother Nature
The most compelling reason for camping is its proximity to mother nature. When did you last see the sunset? Have you ever been woken up by sun rays caressing your cheeks at dawn?
If the answer is no, then you need to plan camping immediately.
Life is too short to delay such experiences. Go camping this summer because mother nature is calling you to embrace yourself.
5. Rediscover Yourself In Solitude
Camping is the perfect antidote to your problem if you feel suffocated by the hustle and bustle. You will get ample time to be with yourself. Loneliness and solitude are two different things.
What you need is solitude. Camping will afford you solitude to introspect. You will feel alive with the conversation with yourself.
Camping will detoxify you and help to put life in perspective.
Things You Should Think About Before Going For Camping
If you decide to give camping a chance, you need to prepare yourself for it. It would be helpful if you knew what to look for before you set in. some of those things are:
Before setting in, decide your destination and travelling day. Google is convenient in mapping out the best route to your destination.
You will also be able to determine the estimated arrival time at your desired location. If the site is too far, prefer taking breaks rather than tiring by travelling in one go.
It would help if you avoided trouble by looking at a weather forecast. Bad weather can ruin your camping plan and land you in a dangerous situation.
Forest fires are common in summers, and you should consult the relevant meteorological department regarding the record of the site you have in mind for camping.
Prepare yourself for the camping well before the day arrives. Do groceries in advance.
Purchase or hire camping gear(tent, sleeping bag, sleeping pad, camping pillow, flashlights, camp chairs, camp table, lantern, a stove, water, etc.).
Look for any other item you wish to carry with you. Cabela is yet another thing you would love to buy for your next outdoor activity. It brings a lot of joy with the activities like shooting, boating, etc to make your trip fascinating and memorable. You can visit Coingate to purchase a Cabela's gift card for a loved one who loves camping.
Final Words
Summers are here, and you wouldn't wish to miss this opportunity to go camping. Choose your day and spot, gather your gear, and go for a healthy holiday. You will not regret camping and would like to do it more often.
Related CTN News:
Mayor Bowser displays 51-Star flags on Pennsylvania Avenue ahead of Flag Day
How to Look Expensive in 6 Simple Ways?
Seeking Out the Very Best of Dubai in 2022