Carry Your Pets and Meet Fairyland with Essential Gear Like Pet Tents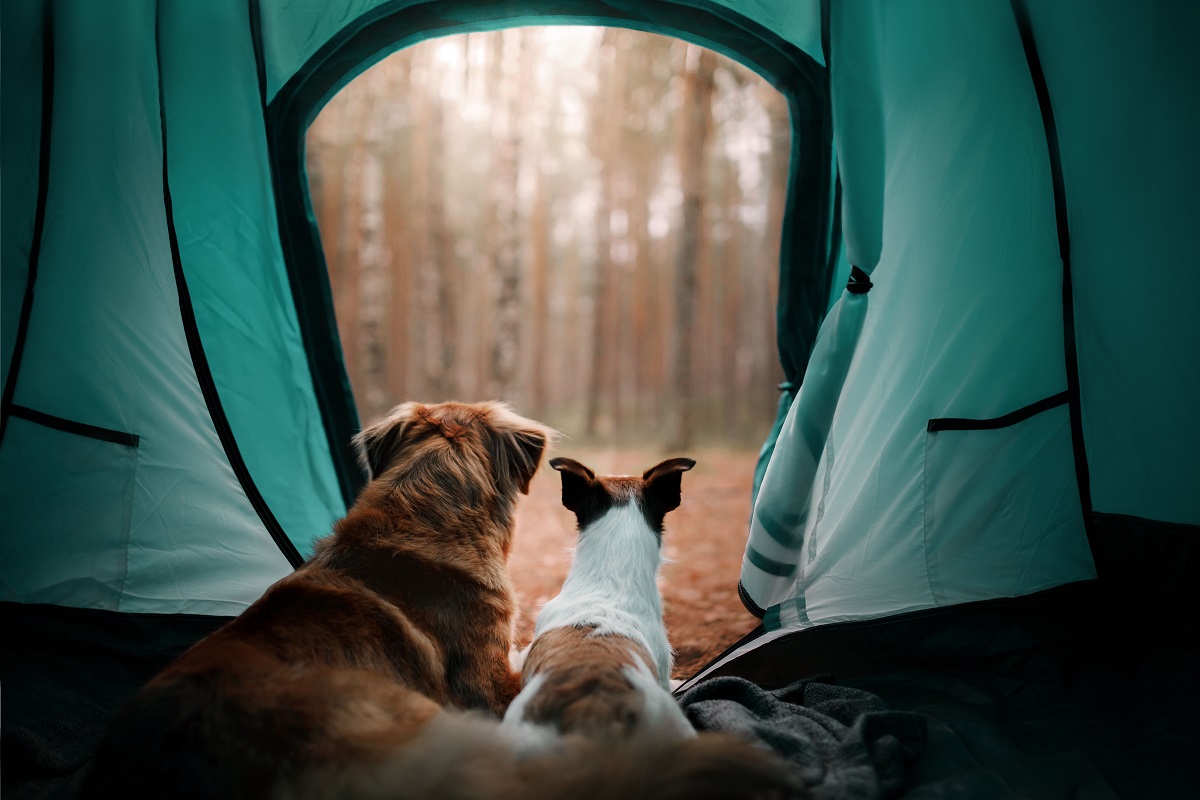 Embarking on an outdoor adventure with your pets friend can be an exciting and delightful experience. Whether you're planning a camping trip, exploring scenic trails, or just spending a relaxing afternoon in the park, having the appropriate gear is essential to ensure a comfortable journey for you and your pets.
This article will cover the most important items you'll need for your outdoor excursion, including gear designed to provide your pets with a secure shelter during your travels, such as cat carriers.
We aim to give our pets a comfortable and safe place to stay. Their needs are important to us and we take good care of them while they're here.
When planning a nature excursion with your furry companion, safety should always be at the forefront of your mind. In the same way that you pack a tent for yourself, your pet also deserves a comfortable spot to rest and recharge throughout your journey. Nowadays, cat bags have gained popularity as an excellent choice for pet accommodations, offering a snug haven no matter the weather or terrain.
1. Consider a tiny tent as an alternative living space.
Small pet tents can be an ideal addition to an outdoor adventurer's equipment list, particularly those who plan to spend a long time outside. Specially designed to meet pets' comfort, these light but small tents give them their own private space for security and ease in various climates and conditions. Some tiny tents come with elements like mesh windows or weather-resistant materials that guarantee their safety in all weather conditions.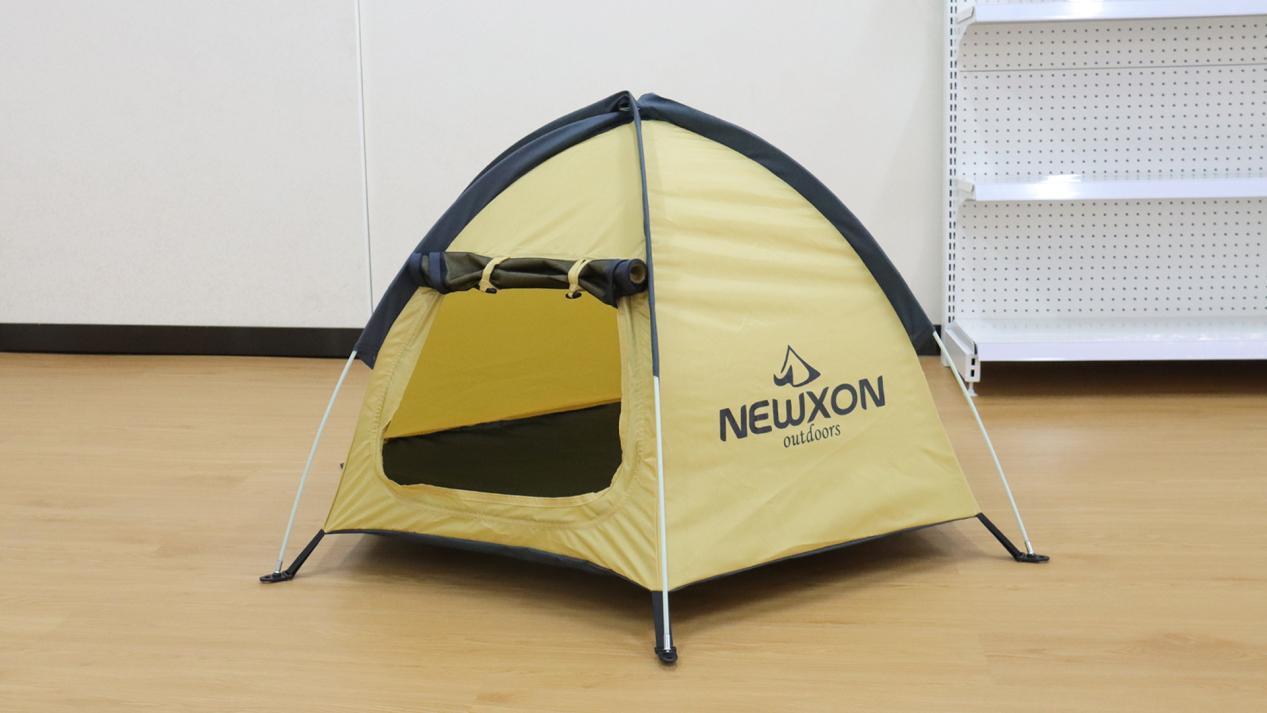 A tiny tent is a great idea for many reasons:
Weather Protection Your pet will be provided with shelter should weather conditions change by providing shelter from wind, rain or extreme heat.
b. Security: Being aware of their surroundings can lessen anxiety and provide a general peace of mind for yourself and the animal. The presence of a designated space provides peace of mind to all the parties who are involved.
C. Cozy Retreat: Just as humans, animals require their own time to relax! A comfortable tent gives your pet the perfect space for rest and recuperation and recharge and helps to prevent external stimuli from bogging down their senses, and causing them to become exhausted and stressed.
D. Easy portability: Tiny tents are made to be light and easy to move and are a great accessory to your outdoor equipment.
2. The Cat Bag: Comfort and Mobility Together in One.
For any cat owner that felines have unique personality traits that don't fit well in traditional carriers. Cat carriers are an alternative that offers both comfort and portability. They're designed to give cats the chance of exploring in a expansive enclosure while still allowing your pet to peek outside or a look at its surroundings.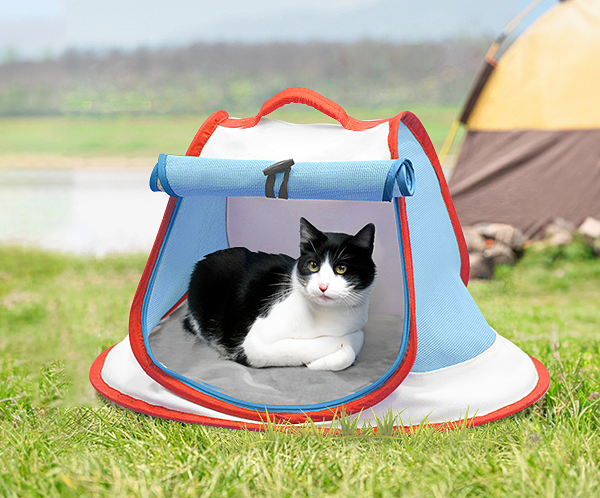 Airflow: The cat bags have ventilatory panels that allow for adequate airflow and ventilation throughout travel and provide your pet with a sense of comfort while traveling.
Adjustable Straps: The majority of pet carriers come with adjustable straps for backpack and shoulder for the greatest flexibility and ease while transporting your pet.
Cat bags with Escape-Proof Design are specifically designed to ensure that your cat is secure during transport to prevent any unintentional escape attempts during your trip.
Stress reduction: Cats are nervous animals and traditional carriers can irritate or cause stress to your feline pet. Cat bags are a great option for reducing stress. cat bag offers a more comfortable and relaxing pet.
3. Additional Tips for Pet-Friendly Activities
In addition, your outdoor excursion include accommodation for your pet, but here are a few other ways to ensure that it goes smoothly:
Bring familiar items your pet's favourite toys, blankets or bedding so that they feel comfortable in new surroundings. It creates a feeling of comfort and familiarity when they play.
a. Food and water supplies Make sure there are plenty of food and water on the boat so your pet is fed as well as hydrated during their trip.
b. The Harness and Leash For your safety, keep your pet in the vicinity to you when they are in crowded or risky zones with a suitable leash and harness.
Conclusion on Pets and Camping:
Spending time with your furry friend on outdoor adventures can strengthen your bond and provide them with new sensory experiences. To ensure their safety, consider getting small tents or cat carriers. This will allow both of you to create unforgettable memories in the beautiful wilderness. Have a great trip!