Today's Daily Horoscope For Sep. 7th, 2023 – THURSDAY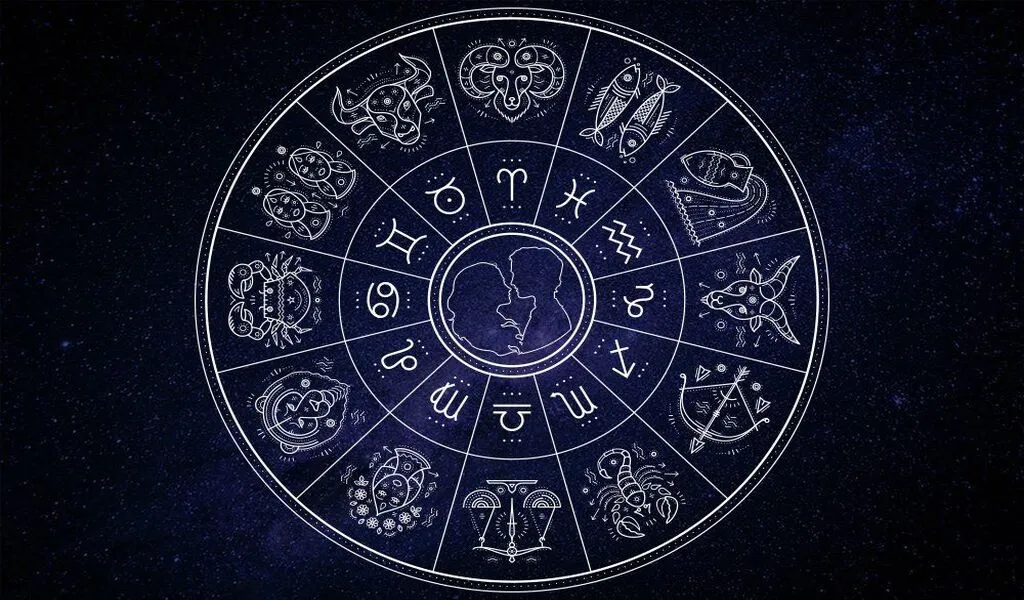 (CTN NEWS) – Daily Horoscope  – How prepared are you for the day? Are you aware of what to look out for? Check out your daily horoscope for September 7th, 2022, below to find exactly what your stars have in store for you!
THE DAILY HOROSCOPE FOR SEPTEMBER 7th, 2023, IS BELOW
DAILY HOROSCOPE FOR ARIES  | Mar 21 – Apr 19
Mercury is once again causing chaos in your communication, and it seems like your past romantic connections are resurfacing in abundance. How unsurprising!
Here's some advice, Aries: take a moment for some introspection.Stand in front of the mirror and remind yourself of your true worth and identity. Don't let that inner emptiness lead you back to something or someone who has always been toxic.
But on a brighter note, there might be an opportunity for you to advance professionally or creatively. Pay heed to your inner wisdom. If taking this leap pushes you toward personal growth, then it's a risk worth taking!
DAILY HOROSCOPE FOR TAURUS  | Apr 20 – May 20
Self-pity is no longer in the picture. Now is the time to wholeheartedly embrace self-love and appreciation.
Free yourself from the constant need for validation from others and start giving yourself the recognition you rightfully deserve, Taurus. Your self-assuredness and unwavering belief in yourself will draw positive opportunities towards you like a magnet.
In matters of the heart, it's time to be proactive. Don't hesitate to express your thoughts and emotions, even if you fear how you might be perceived. After all, you'll never discover the potential for co-creating something special unless you're willing to take that leap of faith!
DAILY HOROSCOPE FOR GEMINI  | May 21 – Jun 20
You're no stranger to the world of travel, Gemini! You've mastered the art of exploring new horizons and discovering havens of comfort in the midst of the unknown. So, here's a friendly suggestion:
flex those creative muscles, whether you're embarking on a business trip or a carefree backpacking adventure. It's highly likely that you'll create lasting memories that will stay with you forever!
And for some of you, the thought of relocating might be on the horizon. If making that decision resonates deeply with your inner self and ignites the passion within, then the resounding answer should undoubtedly be 'yes'!
DAILY HOROSCOPE FOR CANCER | Jun 21 – Jul 22
You're absolutely in demand, Cancer! You stride into work with confidence, exuding the aura of a true professional.
You're not only creating a comfortable and supportive environment for your colleagues but also fostering a healthy exchange of ideas and motivating everyone to give their best.
However, it's important to remember that not every initiative you set in motion will yield immediate results, and that's perfectly fine. Give it your all and let go of the need to control everything. Don't let the retrograde energy dampen your spirits!
On a side note, freelancers may discover exciting opportunities for collaborations coming their way during this period.
DAILY HOROSCOPE FOR LEO  | Jul 23 – Aug 2
When we encounter setbacks and challenges, it's crucial to pause and engage in self-reflection to discern the messages the universe may be sending our way.
Sometimes, the universe is gently saying, "not right now." Other times, it's signaling, "not this way." If the latter rings true for you, take a moment to reassess your dreams and aspirations.
It's possible that the dream you've been pursuing served a purpose in your journey up to this point, but it may no longer align with your future self.
Take a deep breath, reach out to your angels and spirit guides, and request their guidance in dismantling any illusions that may be hindering your ability to recognize your truth and grasp your authentic path and purpose.
DAILY HOROSCOPE FOR VIRGO  | Aug 23 – Sep 22
We understand, Virgo! You've been stuck in a rut for a while, feeling lost and uncertain about your path. Well, guess what? This is precisely what retrograde season is meant to be like. Rather than seeking ways to escape your challenges, embrace the discomfort.
Take a deep dive into introspection, and pose significant questions to yourself, allowing guidance to surface from your subconscious.
In the upcoming weeks, a prominent theme for you will be breaking free from self-imposed limitations. Embrace this transformative process with courage and openness.
READ MORE: DAILY HOROSCOPE
DAILY HOROSCOPE FOR LIBRA  | Sep 23 – Oct 22
Hold on a moment, Libra! Instead of immediately attributing all your challenges to the retrograde (although it's tempting), take a deep breath and embark on a figurative journey inward.
The reality is that there are elements of your previous life and aspects of yourself that you're being encouraged to release during this phase.
It's essential not to shy away from confronting the shadows that have lingered within you for a while now. Your higher self is providing the opportunity for you to shed false attachments and move forward with authenticity and clarity.
DAILY HOROSCOPE FOR SCORPIO  | Oct 23 – Nov 21
A love like this is a rare gem, Scorpio, and we want to emphasize it doesn't come around every day! We're seeing plenty of positive signs in your love life. So, the question is: why wait?
For those Scorpios already in committed relationships, this is an excellent time to set intentions for the future you envision. It appears you're entering a phase of stability.
On the professional front, an opportunity for growth might be on the horizon, and some of you could even be in line for a promotion. Just a friendly reminder: you absolutely deserve every bit of the good fortune that's currently finding its way into your life.
DAILY HOROSCOPE FOR SAGITTARIUS  | Nov 22 – Dec 21
The reality is that what unfolded was bound to happen. The Universe needed to step in to reveal what no longer aligns with your authentic self and what no longer contributes to your ultimate well-being. So, it's time to release.
Release with grace and happiness. Embrace the concept of making life flow effortlessly.
Of course, this doesn't imply that old wounds won't resurface or that the pain will magically vanish overnight. It's crucial to grant yourself permission to grieve if necessary, all while remembering that allowing yourself to feel is an essential part of the healing process
DAILY HOROSCOPE FOR CAPRICORN  | Dec 22 – Jan 19
Oops! It's that uncomfortable moment when you come to the realization that you might be the source of negative energy in the room. Here's a gentle reminder: your inflexibility isn't doing you any favors. In fact, it's contributing to the drama and hindering your progress.
Instead, try to find a way to collaborate harmoniously with the team. Practicing compassion and acknowledging the divinity in each person can lead to a significant shift in perspective and approach.
DAILY HOROSCOPE FOR AQUARIUS  | Jan 20 – Feb 18
Release the chatter of your mind. Shift your focus from the mind to your heart. Go beyond the mind, reach deep into your heart, and connect with the unchanging essence within.
It's essential to recognize that both the past and the future are mere illusions. By grounding yourself in the present moment, you can discover peace and fulfillment.
Regarding financial concerns, it's crucial to remember that you're not trapped. Understand your true value and then amplify it. Unless you assertively request what you rightly deserve, it may not come your way.
DAILY HOROSCOPE FOR PISCES  | Feb 19 – Mar 20
Consistency is a form of love language, and you're becoming accustomed to it, Pisces. You're stepping into a fresh chapter in your life, experiencing what it's like to be with someone who genuinely values and cherishes you, embracing both your shadows and your light.
Here's a valuable tip: shift your focus away from overthinking and return to your heart. Your angels and guides are gently whispering that you truly deserve the abundance of grace that is currently pouring into your life.