The Top 10 Luxury Gifts For Men Over $1000: A Complete Guide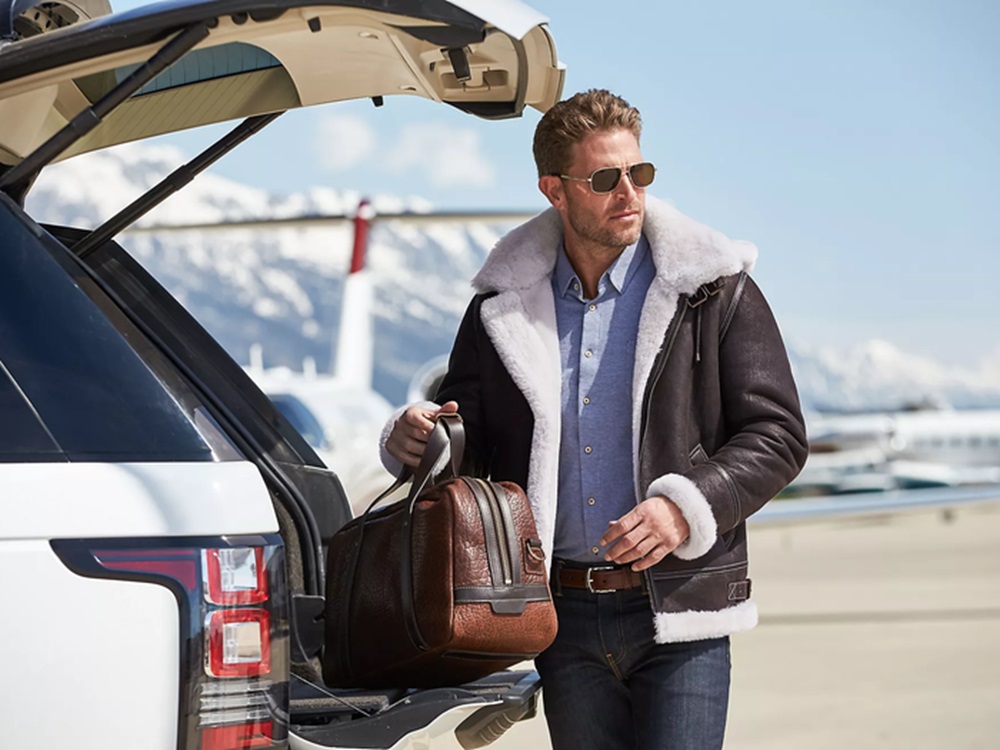 Shopping for guys can be a challenge, right? Especially when you're aiming to wow them with a gift. Trying to nail down something luxurious that also feel personal is like hunting the impossible. But that's why you've got this guide on deck. Dive into these top 10 luxury gifts for men that'll run you over a grand.
Luxury Leather Goods
If you're looking to spoil that special someone with something luxe, how about diving into some top-notch luggage or leather goodies from those good old luxury brands? This may include classy briefcases, travel bags that just scream 'I've arrived!', and wallets that are more than just a pocket filler. You may want to get ones that are made from smooth Italian leather—like the pebbled calfskin or that buttery lambskin.
Also, if you're lost in the ever-changing world of fashion, stick to the classics. You can't go wrong with a timeless briefcase and those swanky leather dopp kits. You may also want to check out a luxurious garment duffle bag.
Luxurious Garment Duffle Bag
The Von Baer Grand Garment Bag lets you carry a suit with you on a trip without needing an extra bag. The garment bag is built within the lining of the duffle bag, which folds around the edge to prevent creasing. It's made from the highest quality full-grain Italian leather, and can be personalized which is ideal as a special gift.
Investment Timepiece
For guys who can't help but drool over a sweet watch, gifting a fancy timepiece from a bougie brand is the best move. If you're going to drop a grand or more, make sure it's worth every penny. Who wouldn't want a piece of art on their wrist that might just get passed down generations?
When on the hunt, keep an eye out for those timeless watch styles. None of that flashy, 'I'm only cool for a season' style. Explore luxury watch brands that have been at it for ages. And if you want to go old school? Mechanical watches with that cool self-winding feature would be the best choice. Plus, these pieces can skyrocket in value, which means this could be the investment he is looking for.
Rare Vintage Spirits
Here's a perfect gift for that booze-loving mate of yours. Dive into the past with a wicked rare vintage bottle of some deluxe spirit. Maybe a 25-year-old whiskey or scotch that's been chillin' and aging, just waiting for its moment, is the best way to go. The longer these spirits hang out in barrels, the richer and tastier they get. And when they're bottled, all those flavors get locked in.
So, where to score these premium bottles? Try legit liquor stores that know their stuff. Also, here's a pro tip: snag a bottle from a year that means something to your buddy—think birth year or that year they did something epic. Always choose distilleries that have been playing the booze game for ages.
Do a quick check on the bottle fill before buying. No one likes half a gift. Present your find in a classy wooden box or a fancy crystal decanter. If you want to go the extra mile, toss in some snazzy glasses. Heads up, though, you might be dropping between $1,000 and $5,000 on a bottle.
Custom-Tailored Clothing
If you want to gift something that's literally made for him—something that fits like a glove— then custom-tailored clothing is where it's at. The whole process involves choosing dope fabrics, having a few fittings, and collaborating with a tailor who knows their stuff. Go for real-deal fabrics like wool or cashmere. And here's the catch: custom tailoring ain't a rush job. Start planning way ahead.
Throw in some cool personal touches. Maybe a monogram or sneak in a special date in the lining. With bespoke tailoring, you're not just gifting clothes—you're gifting an experience. Slide that masterpiece into a sleek garment bag, and you're good to go. However, quality has its price. Expect to shell out between USD$1,000 and USD$5,000 for a top-notch tailored piece. But that's why you're in this article in the first place, so don't sweat that.

Handcrafted Writing Instrument
Did you ever meet a guy who just loves to write? Well, getting a fancy fountain pen from one of those old-school luxury brands would be a jackpot for both of you. These pens aren't just mass-produced pens. They're handcrafted and show off some real skill, and the feel of writing with one is as posh as they look. The materials could be resin, lacquer, and shiny metals—not just any metals, but the kind like gold, platinum, and silver.
To go really classy, look for those with 18k gold nibs. Down the line, these pens are stuff they may want to pass on to their kids. Be a little extra and throw in some ink and a snazzy case to keep that pen safe. Maybe even slap on some engraving or initials to add that personal touch. Sure, it's a bit of a splurge, but for a gift that screams timeless elegance, it would be totally worth it.
Custom Sound System
If you got a guy who's all about that bass and treble? Surprise them with a pair of top-of-the-line headphones or earbuds that are basically tailor-made for their ears. You may want to team up with some sound whiz to test out the top-quality headphones from big-shot electronics brands. The goal is to find that perfect set that'll make your friend's music sound like a live concert directly to their ears.
Make those headphones even snazzier with their name or initials. And if you're feeling super generous, toss in a fancy case.
For the mate who's always on the move, Bluetooth headphones with a next-level noise-canceling feature would be killer. These are made to blast some epic tunes for years. The price tag might be a bit steep, but it counts for a memorable gift.
Premium Barware
You may have that friend who thinks he's the next big thing in the cocktail world. Why not amp up his home bar game with some swanky barware and fancy glasses? Think about those super cool decanters and shakers that look like they belong in a high-end club.
To go all out, get 'em made from some ritzy stuff like crystal, hand-blown glass, or even some sleek stainless steel. Also, don't forget flashy glasses—tumblers, snifters, the whole shebang. Put it all in one of those wooden bar carts, and your mate's got himself a top-notch bar right in his living room. Some of this stuff can be between USD$100 and USD$500 per item.
At-Home Fitness System
Suppose you have a guy who's a gym buff and can't stop talking about his latest workout. Why not help him upgrade his home workout space? Snag him some of those top-tier exercise bikes, treadmills, or rowers. Choose the ones from brands that everyone's raving about. Some of the equipment go for USD$1,500 to USD$5,000.
Maybe add in a fancy multi-gym setup or a set of weights. You may also want to give him a fitness tracker or some kickass wireless headphones. Who doesn't hate getting tangled in wires during a workout? If you're feeling extra generous, throw in a smart mirror for streaming workouts. It's like giving him his own private fitness studio!
Cutting-Edge Tech Accessory
If he is obsessed with techy stuff, why not treat them with the latest phones, a cool smartwatch everyone's been raving about lately, or even a custom gaming set? Surprise him with stunning screens with fast processors and systems that don't falter easily.
If they're more about binge-watching the latest shows, maybe a sleek, smart TV would be up their alley. After all, you don't want a budget buy. So, think somewhere between USD$1,000 to USD$5,000 if you really want to splurge.
Custom-Designed Furniture
Suppose tech's not his thing. No worries. How about getting a bit old school and designing a rad piece of furniture just for him? Picture this: a super plush leather armchair—like the kind you'd imagine in some fancy old library—or a wooden games table that's just begging for a poker night.
Get in touch with a craftsman who knows their stuff and go all out with fancy materials. You can include leather and hardwoods. Present it all fancy-like, with drawings and specs wrapped up, and watch his jaw drop.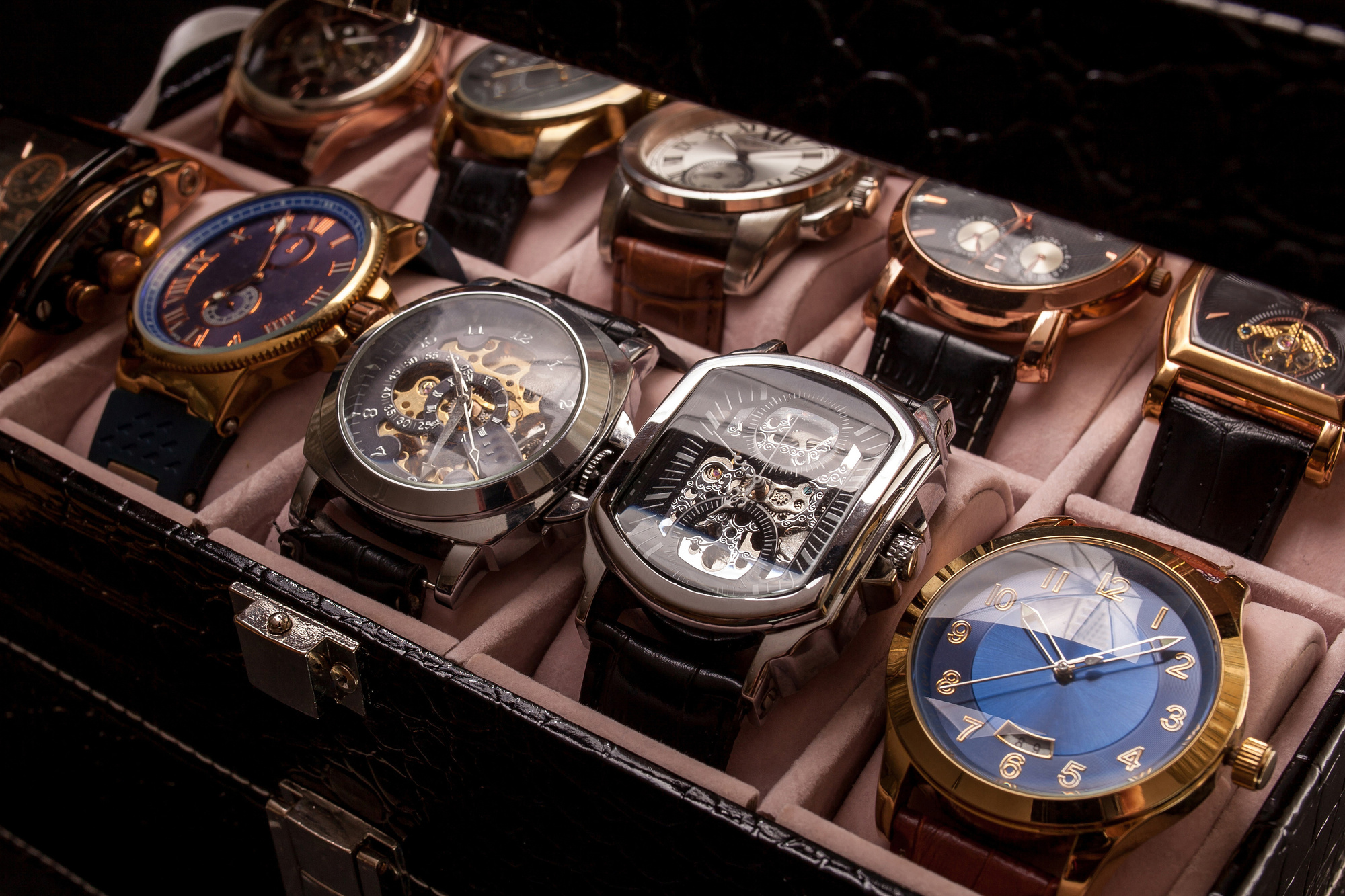 A Buyer's Guide To Luxury Items
If you're thinking of splashing some serious cash on a gift—talking over USD$1,000—don't just wing it. Gifting big needs some big thought, too. Here's a quick breakdown from experts who have been lavishly gifting their loved ones with luxury items:
Before splashing your cash on that glitzy gift, stop and do some research. If you're dropping thousands, you better be sure of what you're getting, right? Skim through magazines, jump online, heck, even ask around to make sure you're buying the best. And if the person you're buying for swears by certain brands, stick to them. Don't get distracted by all that razzle-dazzle. It's the substance that counts.
When diving into specific areas like fancy watches, luxe bags, or even top-shelf booze, it's best to find someone who knows their stuff. You know, those folks who've been around the block a few times and can spot genuine items from a mile away. They'll guide you right, and you won't end up gifting something that's off the mark.
Nothing says, 'I really thought about this,' like a personal touch. Many high-end brands will let you jazz things up a bit, whether it's slapping on some initials or going full custom. But a word to the wise: double-check for typos. You wouldn't want to mess up on something this grand, would you?
While it's tempting to go for the latest and greatest, sometimes, oldies are goldies. After all, classics became classics for a reason. Especially when we're talking watches, pens, or other timeless gifts. But if you're gifting for someone who's a bit out there, then by all means, go splurge!
All About The Presentation
It's not just what's inside that counts—the wrapping matters too. So go the extra mile. Ask for the best wrapping, the fanciest boxes, and all those little extras that make unwrapping a treat. Also, don't forget to slip in those certificates, warranties, or any other docs that prove you've bought the real deal.
Even when you're gifting luxury, sometimes things don't fit, or maybe they just don't hit the mark. So, keep that receipt handy. And if you're shipping, don't skimp—go for the best. Make sure it gets there safe and sound.
If you're gifting big, why not pull together with the family? Pool those resources and really knock their socks off! Remember, even smaller luxury gifts can feel epic when bundled together.
At the end of the day, when you're gifting luxury, it's all about making it count. It's not about how many gifts, but how meaningful they are. So, do the legwork, get some expert advice, add a personal touch, and focus on quality over flashy labels. Seeing their face light up is the real luxury.
In Conclusion
Finding that bomb luxury gift for the main man in your life isn't always a walk in the park. But with this guide on deck, you've got the best ideas on the top deluxe gifts—talk about fancy watches, top-notch booze, killer accessories, and some rad tech stuff. Think about what your guy's into, get a genuine product, and maybe throw in a custom touch or two. Finish it up with some fancy wrapping or presentation. At the end of the day, it's the thought that counts, and he's going to feel the love and remember this for ages. Cheers to that!