Transforming the Lounge on a Budget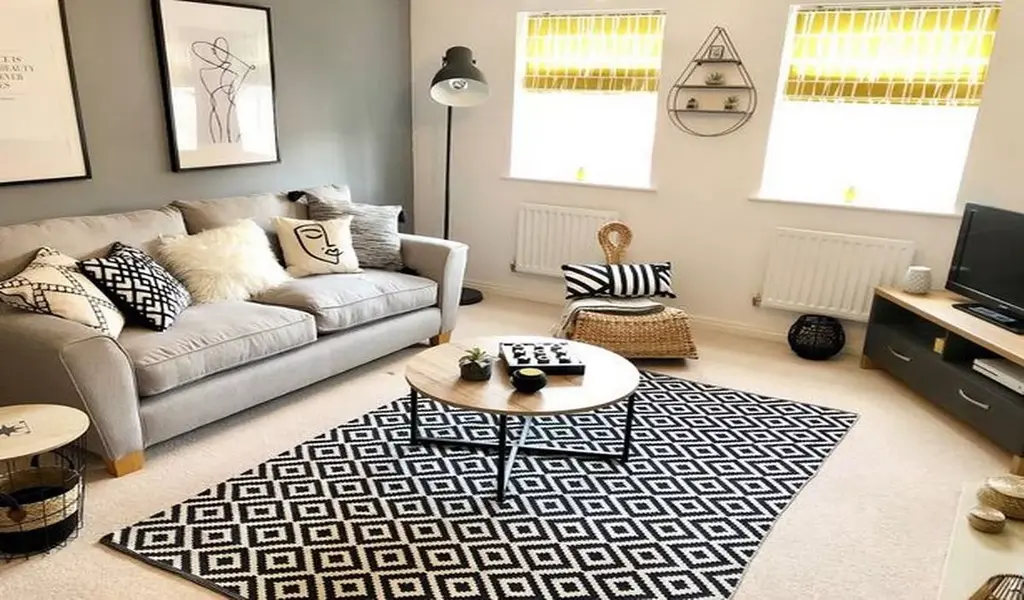 The lounge is the room in your home that's enjoyed by every member of the family and can be turned from a loud and busy playroom for the kids into a romantic space to enjoy a movie with your partner in a matter of minutes.
The rising cost of living and the simple fact that the vast majority of people in the United States have far less money to spare every month after their bills have been paid means that everyone is changing the design of their property far less regularly.
So, with this in mind, here's a guide on how to transform the aesthetics of your living room on a budget.
Invest in a Beautiful Rug
Rugs are one of the simplest, yet indeed most effective, ways of entirely transforming a living room without breaking the bank, and if you choose one from the wide range of beautiful shag rugs in a neutral block color, it's sure to go with any aesthetic and décor.
Moreover, if your lounge has laminated or wooden flooring rather than a more comfortable carpet covering, a rug will also add a much-needed extra layer of warmth and coziness, which is perfect for the fall and winter months.
Wallpaper a Feature Wall
Even though many people have now chosen to stick with painted walls, especially in communal areas such as the kitchen and the living room, one of the most affordable ways to make a big difference is to create a feature wall with bright and bold wallpaper.
Usually, the feature wall would be the wall that is farthest away from the door to your lounge and would typically be slightly further out than the other three perimeter walls. The beauty of choosing this wallpapering route is that, as you will have guessed, you can paper the wall for under twenty dollars, and you can change the entire look with new wallpaper whenever you feel like it.
Create a Reading Nook
If you're someone who's never happier than when you have an hour or two to yourself and are able to lose yourself in the latest thriller you're reading, then it's time to maximize this experience.
Choose a corner of the lounge that is either easy to declutter or else is simply doing nothing but looking sparse, and layer blankets, throws, and cushions into the corner to create a reading nook. Move in an item of furniture from another room in your home and repurpose it to hold a couple of pillar candles and a selection of the next few books you've been wanting to read for a while.
Floating Shelves
Finally, for a more personalized home décor theme that will also update and modernize the aesthetic impact of the lounge, floating shelves should become your new best friend.
Incredibly simple to secure onto the wall and strong enough to hold a multitude of family photographs and souvenirs from once-in-a-lifetime vacations, floating shelves will serve to transform your living room into a livelier and more loving place to relax.