For $1.35 Billion, T-Mobile Buys Mint To Grow Its Cheap Phone Plan Business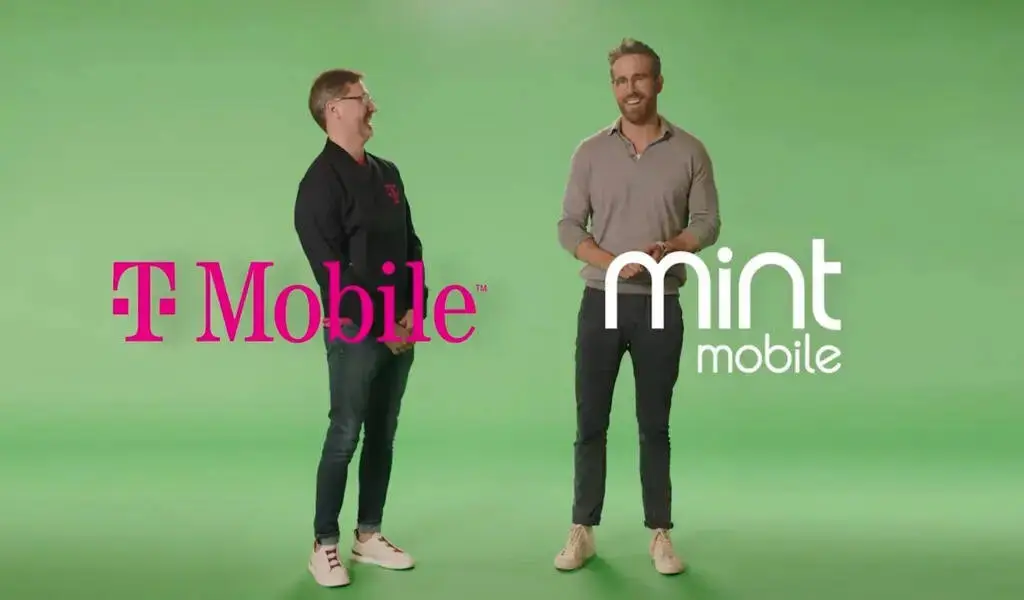 (CTN News) – As part of a deal to grow T-Mobile's business in the 5G market for cheap phone plans, Mint Mobile is joining T-Mobile and its spokesman actor Ryan Reynolds as part of an acquisition deal.
In an announcement made on Wednesday (Opens in a new window), T-Mobile said that it had agreed to pay $1.35 billion for Mint, a company best known for its ads featuring Reynolds touting its affordable phone plans.
In addition, Mint was also named PCMag's Reader's Choice winner for the most reliable US-based mobile carrier. Among the reasons users gave for choosing the carrier was the carrier's low prices, strong cellular service, and positive customer service experiences.
As a result, it is obvious that consumers might wonder what will change with T-Mobile, which already operates Metro, which is a prepaid business that focuses on offering affordable plans for consumers.
It is important to note that the carrier says it will remain committed to maintaining the Mint brand as a separate business entity.
A part of this plan involves maintaining Mint's sister company, Ultra Mobile, which specializes in international calling plans and is Mint's sister company.
It is with great excitement that T-Mobile CEO Mike Sievert announced in a video(Opens in a new window) that he will be continuing Mint's famous $15 a month price.
There is no doubt that Mint Mobile and Ultra Mobile will play a big part in T-Mobile's future, and we are incredibly happy about that.
As part of Reed's new role with Mint, Reynolds will also continue to work on creative projects on behalf of the company, the carrier said. Hence, we can expect to see more of the actor's ads focused on Mint in the future.
T-Mobile says that the move is focused on growing its business in the US market for consumers who are looking for better value when it comes to cell phone plans.
To provide cellular service, Mint – which was already using T-Mobile's network to provide cellular service in the beginning – now offers a range of monthly plans ranging from $15 to $30 per month that are available to users.
To help keep the costs down, the company has sometimes asked its customers to pay an upfront fee for the service in order to help keep the cost of the service as low as possible.
Is T-Mobile available in the UK?
Looking to upgrade? As an existing T-Mobile customer, you're in the right place to get the best deals on the UK's fastest, most reliable network.
SEE ALSO:
OpenAI Releases GPT-4, Claiming To Have Improved Chatbot Intelligence