Musk Says SpaceX Plans To Launch The Starship In March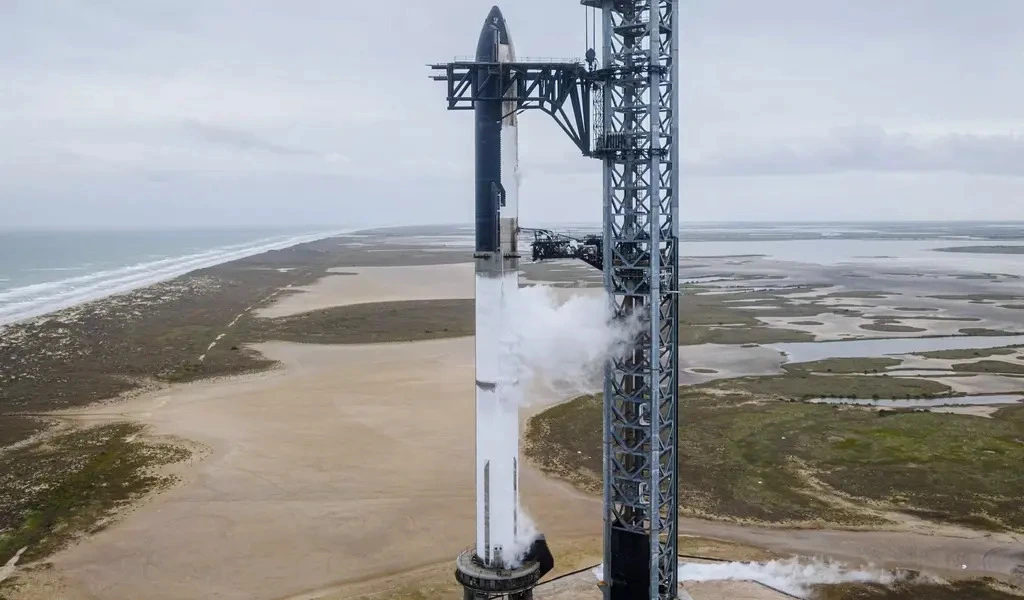 (CTN NEWS) – The first-ever attempt at an orbital launch of the Starship might happen in less than a month.
Elon Musk, the founder and CEO of SpaceX, announced over the weekend that the company would attempt to launch its massive Starship rocket into Earth orbit for the first time in March, assuming the vehicle passes a few more successful tests.
On Saturday, Musk tweeted, "If the last tests go well, we'll try to launch a Starship next month." (Feb. 4). In a subsequent tweet, sent on Sunday, he wrote, "Success is far from assured, but excitement is guaranteed" (Feb. 5).
If remaining tests go well, we will attempt a Starship launch next month

— Elon Musk (@elonmusk) February 4, 2023
In addition to performing several other spaceflight jobs (including launching most of the company's large next-generation Starlink 2.0 broadband satellites), SpaceX is building Starship to transport passengers and goods to the moon and Mars.
In the future, Mars colonization could become economically feasible thanks to the reusable vehicle, which comprises of a 165-foot-tall (50 meters) upper-stage spacecraft named Starship and a massive first stage called Super Heavy.
The orbital test flight is a significant step towards achieving that goal.
If all goes as planned, SpaceX's Starbase in South Texas will serve as the launch site for a Super Heavy prototype called Booster 7 and an upper-stage variation called Ship 24.
Shortly after launch, Booster 7 will splash down in the Gulf of Mexico, but Ship 24 will make it all the way around, making one complete rotation of the Earth before coming to a stop in the Pacific Ocean not far from the Hawaiian island of Kauai.
Before launch, Booster 7 and Ship 24 have already finished a lot of tasks. For instance, on January 23, SpaceX successfully injected more than 10 million pounds (4.5 million kilograms) of fuel into the massive, stainless-steel spacecraft, and the pair passed the test.
A full 33-engine "static fire" with Booster 7 on Starbase's orbital launch mount is one of the biggest tests to be conducted, and it is expected to happen soon.
Two days later, SpaceX pulled Ship 24 off the stack to help prepare for it.
Multiple static fires, a typical prelaunch test in which engines are momentarily fired while a vehicle is moored to the ground, have already been carried out by Booster 7.
The upcoming trial will be a significant step forward for the booster because it has never fired up more than 14 of its 33 Raptor engines at once.
Ship 24 successfully ignited all six Raptors during a static fire in September 2022.
Starship hasn't taken to the skies in almost two years, and even that flight was only a hop compared to the upcoming orbital test.
A three-engine upper-stage prototype named SN15 made a 6.2-mile (10-kilometer) flight over Starbase in May 2021 before returning to Earth and landing vertically.
RELATED CTN NEWS:
Google Introduces ChatGPT Rival 'Bard', Plans For AI-Based Search
Wikipedia is Back Online In Pakistan After a 2 Day Suspension