Google Home Max Review: Best Sound Quality at a Reasonable Price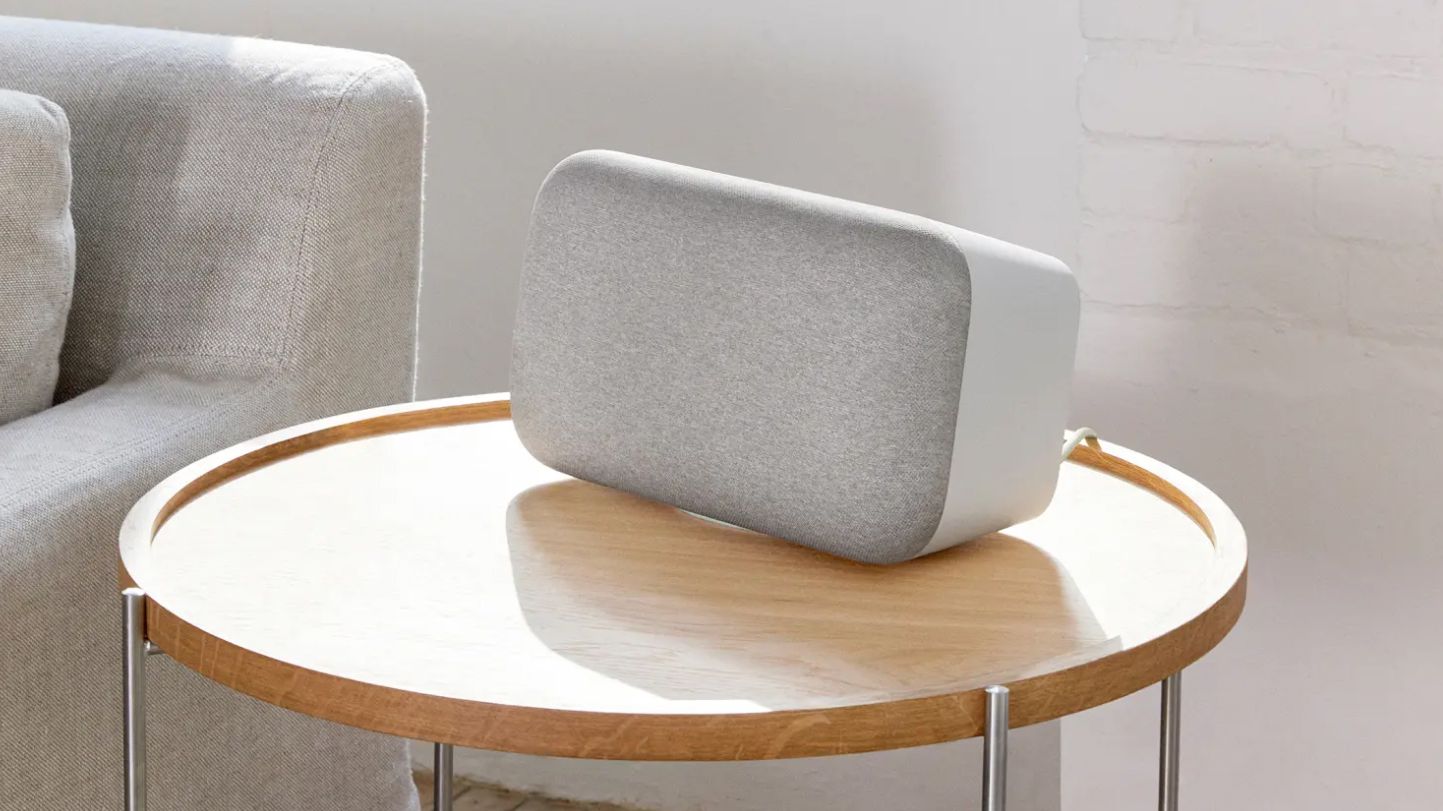 It's fair to say that it's taken longer for Google Assistant speakers to catch on in the same way that Alexa-powered audio has. Still, with the Google Home Max, it's evident that Google is serious about combining Assistant's intelligence with high-quality music.
The Google Home Max Charcoal is far more expensive than other top-tier smart speakers, but you get significantly more speakers for your money than with any Echo model. This is something to consider as Amazon Prime Day approaches.
It is important to note that this speaker now faces competition from the Nest Audio speaker, which has replaced the original Google Home speaker. It cannot compete with the Home Max in terms of audio output, but it comes close and costs less.
Even though it's one of the largest smart speakers available, it doesn't feel intimidating. The Max is constructed to a very high standard and is extremely heavy.
At this size and price, the sound quality must compete with dedicated audio equipment as well as Apple's incredible-sounding HomePod smart speaker, and the Google Home Max succeeds.
The Max may be costly, but when you blast your favorite music, it feels as if every penny is pouring out of the grille.
The Google Home Max, like the Apple HomePod, uses inbuilt microphones to listen to the sound it emits and modify processing on the go to make the music sound as it should in your location.
Consequently, it sounds wonderfully balanced, with its twin woofers producing rich, smooth bass and clear highs. It adequately fills the room but lacks 360-degree sound or a strong feeling of stereo separation (you can pair two as a stereo setup if you really want to go for it).
Playing on it is simple: you can ask Google Assistant, of course (it hears very well over loud music, and four subtle lights on the front indicate when it's listening); use Google Cast from streaming apps, which enables it to function as part of a multi-room setup; stream to it via Bluetooth; and manually plug in an audio source. This adaptability is welcome, especially when compared to the HomePod's lack thereof.
The only minor technical concern is that the Home app used to set it up and regulate settings might be slow to respond at times, but you don't need to use it frequently.
There are also further clever touches: the Max comes with a pad to put it on to prevent vibration interference, and it can be stood upright or in landscape mode, with the lights and controls adjusting accordingly.
If you're searching for a powerful AssistantAssistant speaker, Google has checked all the boxes here. Consider the competition, especially with the updated 4th-generation Amazon Echo and the Amazon Echo Studio on the market, if Alexa is your preferred digital AssistantAssistant.
Differences Between Sizes And Variants
Both 'Charcoal' and 'Chalk' are available for this speaker. While we evaluated the 'Charcoal' version of this speaker, we anticipate that our evaluation will also apply to the 'Chalk' version.
If you encounter a different variant of this speaker, please mention it in the discussions.
In contrast to other speakers
The Google Home Max is a portable speaker with an integrated Google Assistant. It can only be used while connected to an outlet. Therefore it cannot be used outside. However, it is voice-activated and can recognize your voice from a distance.
Test Results
Style
The Google Home Max features an understated design that should complement most interiors. However, others may find it unwieldy, and due to its non-cylindrical shape, they may prefer to place it against a wall. You can also arrange it vertically, although doing so converts the audio to mono.
 Portability
Volume: 606 in³ (9,924 cm³)
Weight: 11.7 lbs (5.3 kg)
Power Source: AC Only
One-Hand Carry: No
This speaker is not designed to be portable due to its size. AC solely powers it. Thus it must be connected to a wall socket to operate.
Build Quality
Material Quality: Decent
Water Resistance: No
Dust Resistance: Unspecified
Impact Resistance: No
Floats In Water: No
The construction quality is average. The frame is composed completely of plastic, and the fabric covering the speaker is susceptible to breaking and rapidly collects dust.
Controls
Ease Of Use: Great
Feedback: Great
Music Play/Pause: Yes (Tactile)
Call Answer/End: Yes (Tactile)
Volume Up/Down: Yes (Tactile)
Track Next/Previous: No
Microphone On/Off Yes (Physical)
Additional Controls: No
The control system is excellent. A thin tactile line at the top of the speaker allows you to regulate volume and play/pause your audio content conveniently. The microphone can also be deactivated through a physical switch situated on the back of the speaker. Unfortunately, you can't skip forward or backwards with the speaker's control scheme, although this shouldn't affect you too
Frequency Response Accuracy
The Google Home Max has a decent frequency response accuracy. The overall sound profile is well-balanced, but low bass is lacking, resulting in a lack of thump and rumble. Unfortunately, it also loses a bit of upper treble detail, which may cause it to sound a bit dull. It remains well-balanced, particularly in the midrange, which is ideal for singing and dialogue. We utilised the Smart Sound function, which automatically calibrates the speaker to the room's acoustics.
Soundstage
Index of Directivity: 6.44 dB
Stereo: Yes (when horizontal)
The soundstage is below average. Although the sound is stereo when positioned horizontally, the directivity is extremely low, resulting in a somewhat more enclosed soundstage. The vertical placement of the speaker converts it to mono. However, we do not test for this. Check out the Bose Home Speaker 500 for a smart speaker with a larger soundscape.
Voice Assistant
Alexa: No
Google Assistant: Built-in
Speakerphone: Yes
Siri: No
Voice Assistant: Yes
Voice Activation: Yes
Microphone Mute: Yes
Far-Field Performance: Excellent
Ambient Noise Performance: Mediocre
The Google Home Max supports voice assistants exceptionally well. As with the Google Nest Audio, it has Google Assistant integrated and operates exceptionally well even when you're far away from the speaker. You can effortlessly manage your audio content with your voice, and if you don't like the speaker constantly listening, you can silence the microphone using the switch on the rear.
Our Verdict
Google Home Max is an excellent voice assistant. The speaker is equipped with Google Assistant and can hear you from a distance. You can also silence the microphone if you do not want the speaker to hear your voice. Unfortunately, the soundstage is not particularly expansive or directed.