Rolex Knows How To Have Fun With Its Oyster Perpetuals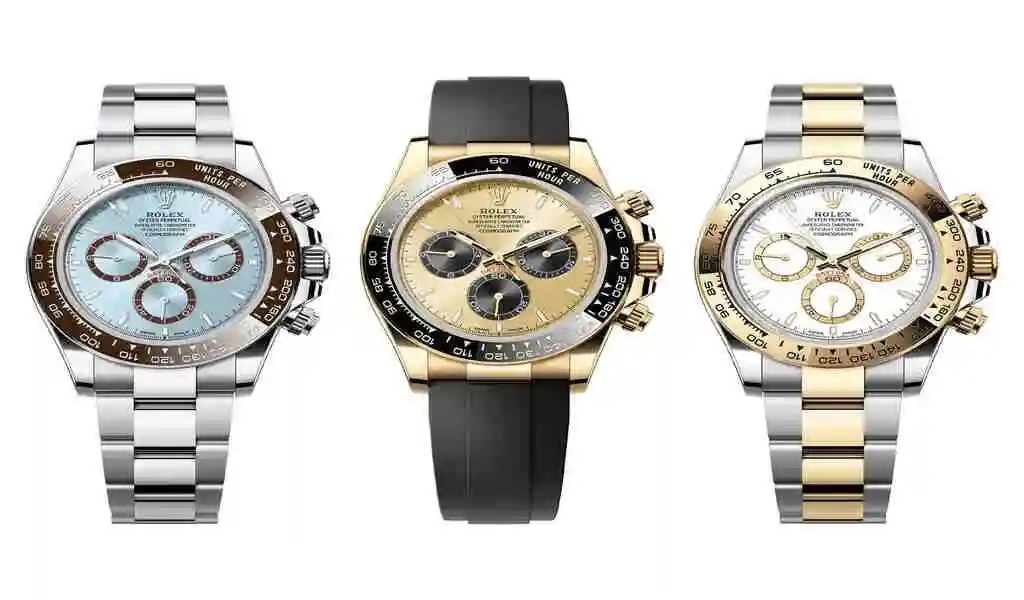 (CTN News) – We still laugh when we think of how adults lost their minds when the candy-coloured Rolex Oyster Perpetual pieces were unleashed three years ago.
Watch nerd King Kendrick eagerly courted Rolex's reprise of the 1970s' Stella dials, which were a collector's item. As much as anyone else, Rolex was shocked when baby-blue Submariners became scarce at dealers before the Patek x Tiffany Nautilus.
As well as the Oyster Perpetual returning in a brand new form, The Crown offers a few other welcome surprises for 2023.
The following are our top Rolex releases for 2023.
OP steals the show with its new style
Rolex's age-old art of subtlety does not require it to surprise or excite. Even so, Rolex knows how to dial up the fun whenever it chooses. In March 2023, it made the decision to do so.
We may have just lost its quirky-flash Milgauss, but the new Rolex Oyster Perpetual tickles our fancy with pink, blue, green, yellow, and coral red. It's a Rolex that no one saw coming because it's not known for being playful.
The new Stella O.P.s have a bubble-fest dial with baby blue Oyster Perpetuals in 41mm, 36mm, and 34mm. The 51 utterly charming bubbles of fun overlapping on the dial make us very happy. Nobody is counting.
It is likely that Kendrick Lamar will be a big fan of this new release. At the Grammys earlier in the year, most of his contemporaries wore busted-out Pateks, but he wore the baby blue 41mm model. It says a lot about Rolex as a brand when its basic models are this good, but the bubble-fest of today elevates it to a whole new level.
Introducing a new icon for chronographs
Sports watch royalty, the Cosmograph Daytona is much more than just its eye-catching 40mm case. Yes, the Daytona has changed, but it remains one of the sleekest chronographs to rival the Speedmaster.
Slimmer bezels and sleeker indices make it appear larger, but it's still the same 60-year-old icon we know and love. The new Daytona is available with a sapphire back to display the new manufacture 4131 caliber (72-hour power reserve).
In addition to the platinum version, there is a yellow-gold version with Oysterflex rubber that we are looking forward to grabbing our grubby hands on.
The everyday grails are 39 and 40mm
It follows many brands' new smaller options to fit the gender fluidity trend, and we enjoy the sweet 36mm Explorer I from Rolex. There's no denying that the 40mm version is a bigger tool, but let's be honest: this doesn't cover all the bases.
SEE ALSO:
The Spotify Ambassador Of The Month Is Pakistan's Tina Sani