Nashville Private School Shooting Kills 3 Children And 3 Adults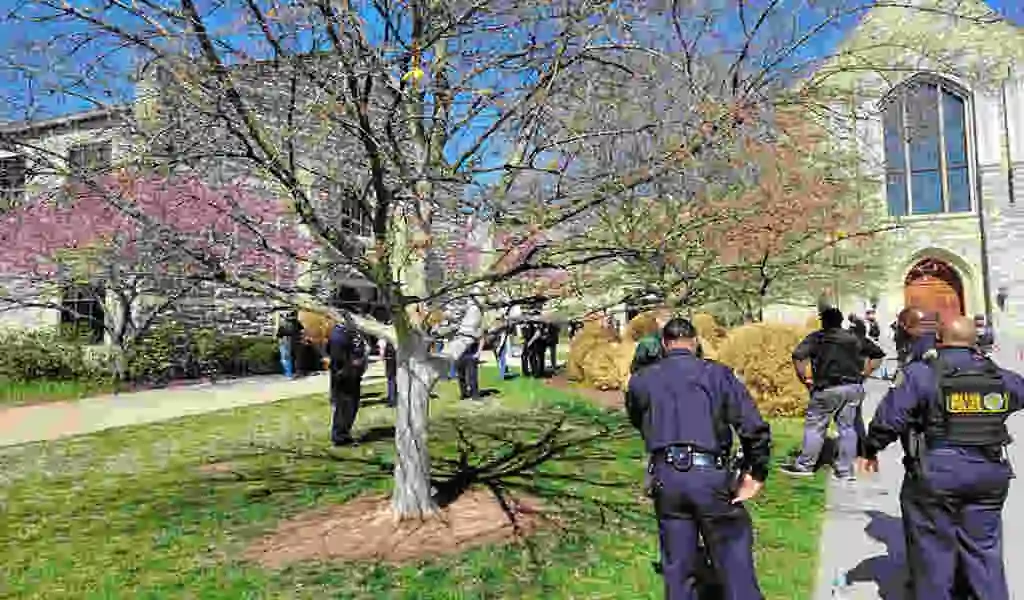 (CTN News) – The Nashville school shooting marks the latest in a series of mass shootings in a country unnerved by school bloodshed as two "assault-style" rifles and a pistol were used by a female shooter.
Police shot the suspect after the violence at The Covenant School, a Presbyterian school with about 200 preschool through sixth grade students. Initial reports said the shooter was a teenager, but police later disclosed she was 28 years old.
She was being identified and her connection to the school was being investigated.
A spate of school violence has ravaged communities around the nation, including the massacre at an elementary school last year in Uvalde, Texas, the shooting of a first-grade teacher in Virginia, and the shooting of two administrators in Denver last week.
When the Nashville victims arrived at Monroe Carell Jr. Children's Hospital and Vanderbilt University Medical Center. The hand of one officer was injured by cut glass.
They walked hand-in-hand from the school, surrounded by police cars, to a nearby church to be reunited with their families on Monday.
A school shooting occurred in Nashville this morning, according to Mayor John Cooper on Twitter. It is with great sorrow that I send my condolences to the families of the victims. You have the support of our entire city."
Several fire trucks and police sirens could be heard outside Jozen Reodica's office building. During the lockdown, she recorded the chaos with her phone.
"I thought I would just see it on TV," she said. Right now, it's a reality."
Hannah McDonald of WTVF TV reported that her mother-in-law works at The Covenant School. In a live broadcast Monday morning, McDonald said the woman was returning from a break when she heard gunshots. Despite having been unable to speak with her mother-in-law, the reporter said her husband had.
As Nashville Mayor John Cooper tweeted, "Nashville joins the dreaded, long list of communities to experience a school shooting," he thanked first responders and medical professionals. It is my sincere wish to send my heartfelt condolences to the victims' families. We stand with you as a city."
According to the school's website, Covenant School was founded in 2001 as a ministry of Covenant Presbyterian Church. Green Hills, a prestigious neighborhood just south of downtown Nashville, is home to the famed Bluebird Café, a favorite spot of musicians and songwriters.
There are 33 teachers at the grade school, according to the website. On the school's website, the motto is "Shepherding Hearts, Empowering Minds, Celebrating Childhood.".
A police spokesperson said during a news briefing that the shooter entered through a side entrance and went to the second floor.
The Covenant School is located in Democratic state Rep. Bob Freeman's district.
Covenant is just around the corner from where I live, and I pass it often on my way to work. The school and church are both attended by friends of mine," Freeman said. The church has also been on my list of places to visit in the past. My heart breaks when I see this."
SEE ALSO:
Delta Airlines Passenger Opens Plane Door And Triggers Emergency Slide
Pfizer Signs an Agreement with China to Improve the Country's Health Coverage