HUAWEI TALKBAND B7 IS SET TO DESTROY THE MI BAND SERIES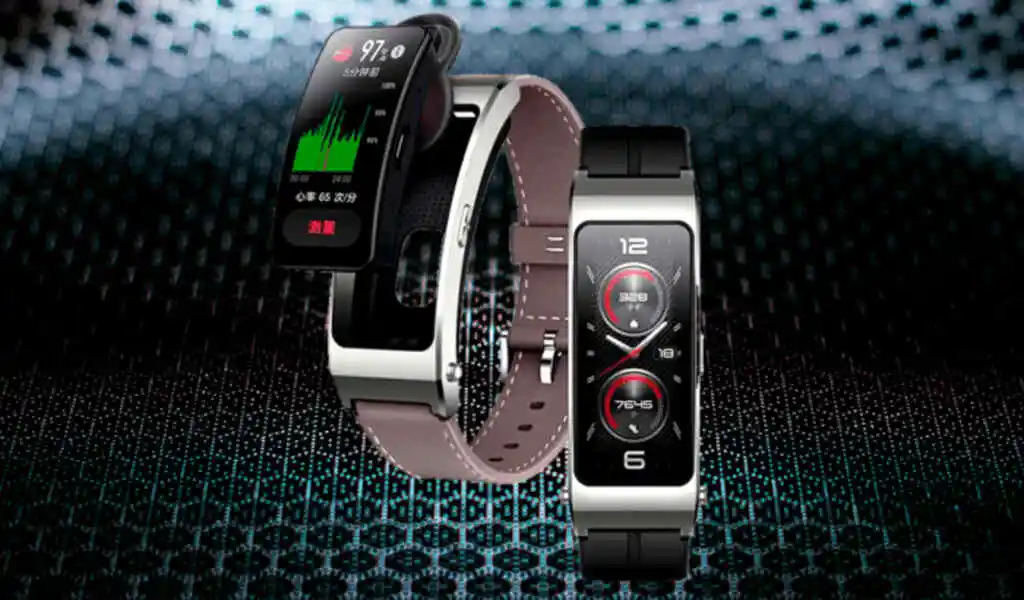 (CTN News) – Huawei TALKBAND B7 remains active in the mobile industry. A giant that had some of its glory stolen by the US ban now strives to remain competitive in a market that is flooded with a number of excellent products.
The Huawei Mate X3 is a foldable smartphone that is equipped with cutting-edge cameras. Huawei has proven itself by launching the new Huawei P60 series of flagships sporting cutting-edge cameras.
Additionally, the brand introduces a number of wearable devices. Huawei TalkBand B7 ranked highly among them in the segment of smart bands.
Would the Mi Band series be able to withstand such conditions? I would like to take a closer look at this.
HUAWEI TALKBAND B7 FEATURES AND SPECIFICATIONS
It is expected that the Huawei TalkBand B7 will remain faithful to its legacy in terms of design. Although the device did not capture the attention of the audience at the Huawei keynote, it is bound to become a hot item for enthusiasts in the segment.
It is the successor to the TalkBand B6 smartband and Bluetooth earpiece 2-in-1. A few changes have been made to the hardware, but it retains the same design.
Design-wise, Huawei maintains its fancy approach in the segment. A gorgeous 1.53-inch AMOLED screen replaces modest displays with limited functionality. A 326 ppi pixel density is achieved with a resolution of 188 x 460 pixels. Huawei TalkBand B7 is constructed of stainless steel.
There is a Kirin A1 CPU inside the watch, as well as Bluetooth 5.2. The biggest improvement is the reduction of call noise. Huawei promises improved voice pickup due to a new algorithm and two microphones.
You can also monitor your heart rate and blood oxygen levels with the Huawei TalkBand B7, as well as track up to 10 different sports activities. With mixed usage, the wearable can last up to two days and is capable of fast charging.
It is possible to obtain four hours of additional usage from a 10-minute charge. A USB Type-C cable can be used to charge the wearable. Furthermore, the wearable is IP57 water and dust resistant.
The wearable is available in two color options: Luminous Black and Sky Gray. There is a price of CNY 999 ($145) for the watch. There is already an open sale of the wearable device in China.
The company has not yet disclosed the details of the smart band, but it is expected that it will be available on global markets.
Huawei TalkBand B7 will face stiff competition in China. This type of device is available in dozens of different forms. As a result, we assume that Huawei smart bands are more competitive today than Huawei smartphones.
SEE ALSO:
Grindr, LGBTQ+ Dating App, Issues Warning For Egyptian Users