Obama Appointed Judge Imposes Gag Order on Trump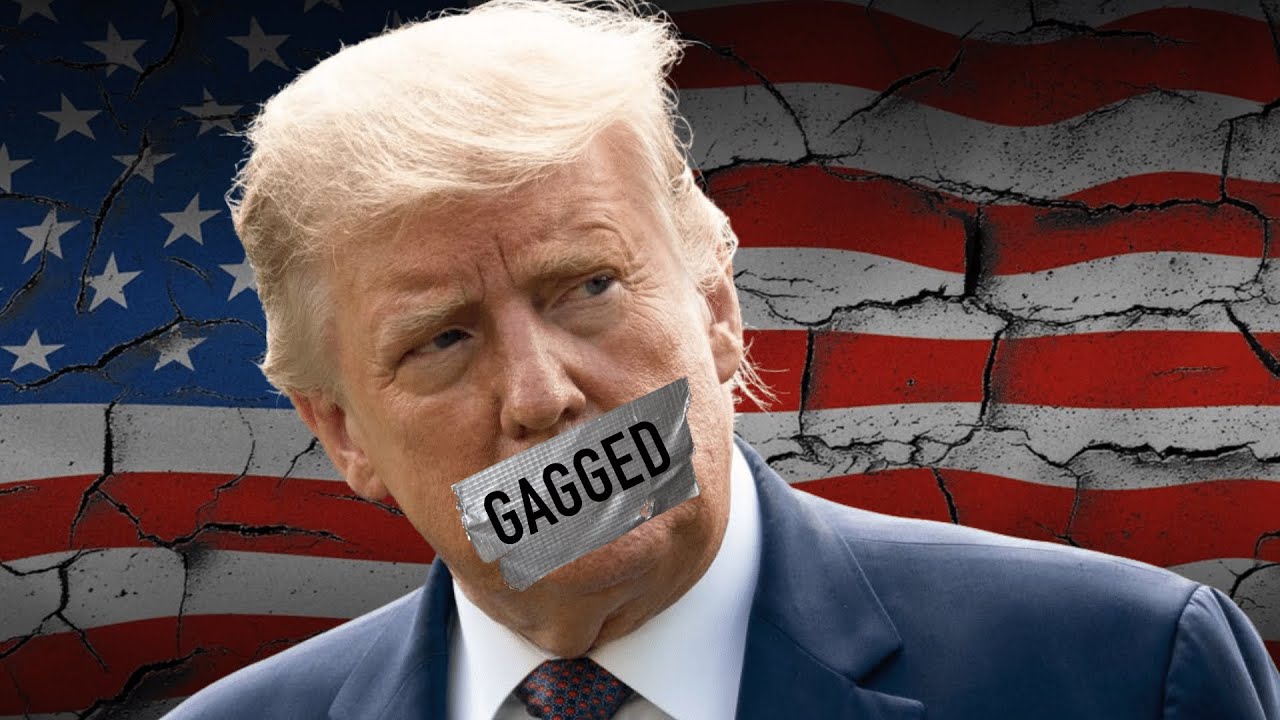 A US judge appointed by Obama has issued a limited gag order to prevent former president Donald Trump from verbally assaulting prosecutors, witnesses, or court personnel in the lead-up to his trial for his efforts to reverse the 2020 election.
On Tuesday, US District Judge Tanya Chutkan in Washington, DC, made it clear that she would not stand for the former president's "pretrial smear campaign" against the defendants.
To paraphrase Judge Chutkan, "I'm not going to allow it in this case."
With a history of attacking public figures and adversaries, Trump recently called federal prosecutor Jack Smith a "thug" on Twitter. The rule allows Trump to continue arguing that the trial is unfair because of Trump's political beliefs.
"TODAY IS A HORRIBLE DAY FOR DEMOCRACY – GAG ORDER!" The President of the United States made this claim in a post on Truth Social.
A number of the lawsuits and inquiries Trump is presently facing include his attempts to alter the results of the 2020 election, which he lost to incumbent President Joe Biden.
John Lauro, Trump's attorney, has repeatedly pushed back against attempts to limit his client's frequent attacks against people involved in the proceedings against him, labelling them as censorship.
Trump's Language Dangerous
Statements he makes that the prosecution disagrees with are within his rights. That's the price you pay for the First Amendment," Lauro remarked after the hearing, declining to comment on the judge's decision.
However, Smith's legal team has contended that Trump's provocative comments, such as labelling the judge "Trump-hating" and the prosecution a "group of thugs," put everyone in danger, especially Trump's fans.
"This is not about whether I like the language Mr. Trump uses," Chutkan emphasised. As the judge put it, "it's about language that presents a danger to the administration of justice."
President Barack Obama appointed Chutkan, a former assistant public defence, to handle charges involving people who entered the Capitol on January 6.
The Associated Press has dubbed her the "toughest punisher" and noted that she has "consistently taken the hardest line against Jan. 6 defendants of any judge serving on Washington's federal trial court." With over 800 cases filed, this is the Justice Department's largest prosecution to date.
In seven instances, Chutkan imposed harsher punishments than the Department of Justice had requested. According to the publication, she agreed with the prosecution in four other cases and sentenced all eleven riot suspects who had been before her to prison.
When the Department of Justice did not ask for jail time, Judge Chutkan nonetheless handed down penalties ranging from 14 to 45 days.
Trump facing federal criminal accusations
Chutkan handed down a sentence of more than five years in jail to Robert Scott Palmer, who on the day of the disturbance sprayed police officers with the contents of a fire extinguisher and then tossed the empty canister at them.
Trump faces 37 counts connected to the alleged unlawful retention of secret records during his presidency. He has already entered a not guilty plea.
These include conspiracy to impede justice, false statements, and the deliberate retention of national defence information. Last Thursday, a superseding indictment sprang from that investigation and added three new charges against Trump.
Once again, a former president of the United States is facing federal criminal accusations.
In 2020, the Defendant, Donald J. Trump, was running for re-election as the 45th President of the United States. The 2020 presidential election was a loss for the Defendant," the accusation against Smith reads. "Despite having lost, the Defendant was determined to remain in power."
According to Smith, "for more than two months following election day on November 3, 2020," he "spread lies that there had been outcome-determinative fraud in the election and that he had actually won." Among the states challenging Trump's victory in November are Arizona, Georgia, Michigan, Pennsylvania, and Wisconsin.
"These claims were false, and the Defendant knew that they were false," said Smith. "But the Defendant repeated and widely disseminated them anyway — to make his knowingly false claims appear legitimate, create an intense national atmosphere of mistrust and anger, and erode public faith in the administration of the election."
Smith claimed that Trump from November 14, 2020 to January 20, twenty-one, "did knowingly combine conspire, confederate, and agree with co-conspirators, known and unknown to the Grand Jury, to defraud the United States by using dishonesty, fraud and deceit to impair, obstruct and defeat the lawful federal government function by which the results of the presidential election are collected, counted, and certified by the federal government."
The indictment also includes six unidentified co-conspirators.