Have You Played These Game Levels Set in Thailand?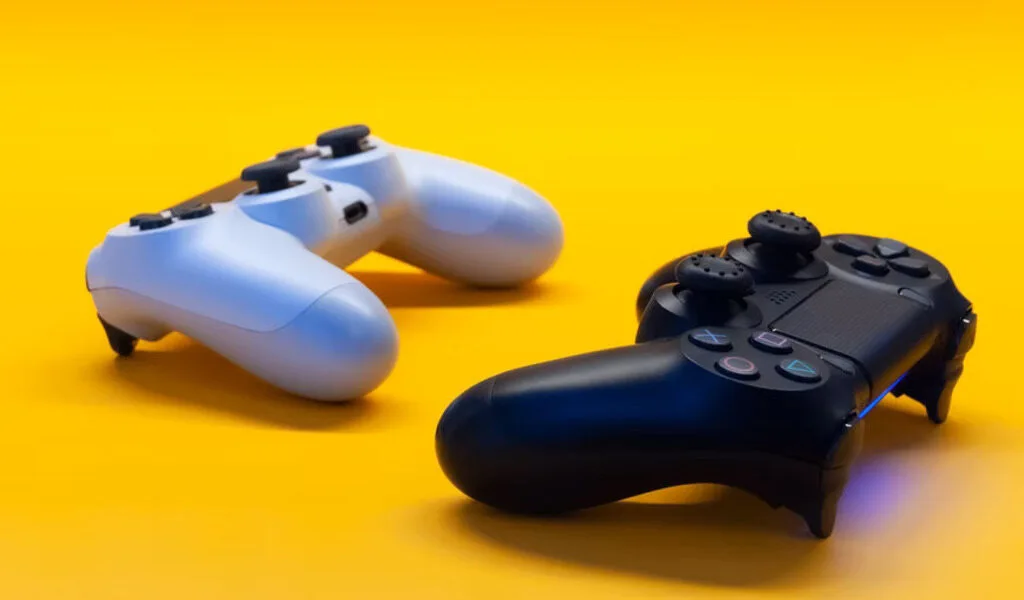 We're all about national pride here at the Chiang Rai Times, and there's nothing that reminds us more of the beauty of our exceptional country, than seeing it featured in different forms of culture. Whether that's in movies like 2000's The Beach, where it showcases the stunning scenery of Ko Phi Le, or on TV shows like Anthony Bourdain: Parts Unknown, where the late great American chef fittingly heads to Chiang Rai, to sample the delicious local delicacies. Well, how about sampling some video games that feature levels that are set in Thailand then?
Here's our pick of top games that have featured levels based in this country, and if you're a gaming fan, check to see just how many you've played. However, if you're not a gaming fan, then what are you waiting for? Dive into the warm world of digital entertainment, and read up on our tips to consider when purchasing a gaming PC.
Tomb Raider: Underworld
The Tomb Raider series was seen to be past its heyday when this game arrived in 2008, with the previous release, 2006's Tomb Raider: Legend being completely panned by critics. However, Tomb Raider: Underworld breathed new life into Lara Croft and her adventuring ways. Developed by Crystal Dynamics, the game received masses of praise for its engaging story, clever puzzles, high-quality graphics and ability to explore the detailed environments that make up the levels.
One of the levels in the game is a rich imagining of the coast of Thailand. Whilst it doesn't detail exactly where it's located, it seems to be a collage of all the most stunning coastal scenery, with there being crystal-clear water, gorgeous caverns, lush greenery and even a majestic temple hidden amongst the shrubbery. If it were a real place, then it would definitely be amongst the 25 most unusual and amazing temples in Thailand.
James Bond 007: Blood Stone
This game flew under the radar of a lot of people when it was released in November 2010, but James Bond 007: Blood Stone was a solid enough third-person shooter game featuring Britain's famous spy, and is retrospectively actually seen as a bit of an underrated gem. The reason it might have been less warmly received than developers Bizarre Creations had hoped, is because it wasn't released in tandem with a James Bond movie, with the game coming between 2008's Quantum of Solace and 2012's Skyfall.
Towards the end of the game, the jet-setting Bond finds himself in a Bangkok aquarium, having to meet an informant. It seems like the in-game aquarium is based on the massive Sea Life Bangkok Ocean World, which opened in 2005. When Bond's informant is taken out by a sniper rifle at range though, you must then guide him across the Bangkok skyline, as he furiously chases down the culprit. The level makes the most of the sky-high architecture of the city, as you make Bond frantically climb up ladders, and bound across rain slicked rooftops, all set to the backdrop of neon lighted signs that Bangkok is famed for.
It's definitely the best level in the game, although another good one is when Bond visits the Monte Carlo Casino in Monaco. Unfortunately, he doesn't have a go on the baccarat tables, which is, famously, his favourite way to gamble. If you enjoy playing the card-game, then you should visit Asiabet, who have the most popular baccarat websites and Thai online baccarat bonuses in 2022. Each of their chosen sites offers the best online baccarat options for Thai citizens, whilst also coming with a complete guide of how-to-play the iconic gambling game. There are also plenty of bonus offers that can even grant users with cash kickbacks upon sign-up.
Tekken 7
The legendary fighting game franchise, Tekken, has always had a wide range of dynamic characters to choose from, and that's especially true in the seventh installment of the series. Tekken 7 was first released into arcades in 2015, and then its developers, Bandai Namco Studios, released the fighting game onto home consoles in 2017. It was a monstrous success, selling over 8 million copies by 2021.
Despite having characters from all over the globe in its previous editions, it took until this game for Namco to provide players with a fighter from Thailand. They finally did though, with the immensely impressive Fahkumram, who fights in a localized Muay Thai style. He is an intimidating presence, standing a towering 6ft 7in tall, and has many tattoos combined with rippling muscles. When you select him, his fighting stage is called the Cave of Enlightenment and is modeled on the interior of a Buddha temple, with many Buddha statues located within.
People Also Read:
Wordle #342 Today's Answer: Wordle Hints, and Clues For May 27, 2022
Heardle Answer Today – Today's #91 Daily Song May 27, 2022
Have You Played These Game Levels Set in Thailand?
Changes in the Online Casino Market to Be Aware Of
Wordle #341 Today's Answer: Wordle Hints, and Clues For May 26, 2022