Singapore's NODX Drops By 25%, Down For 4th Consecutive Month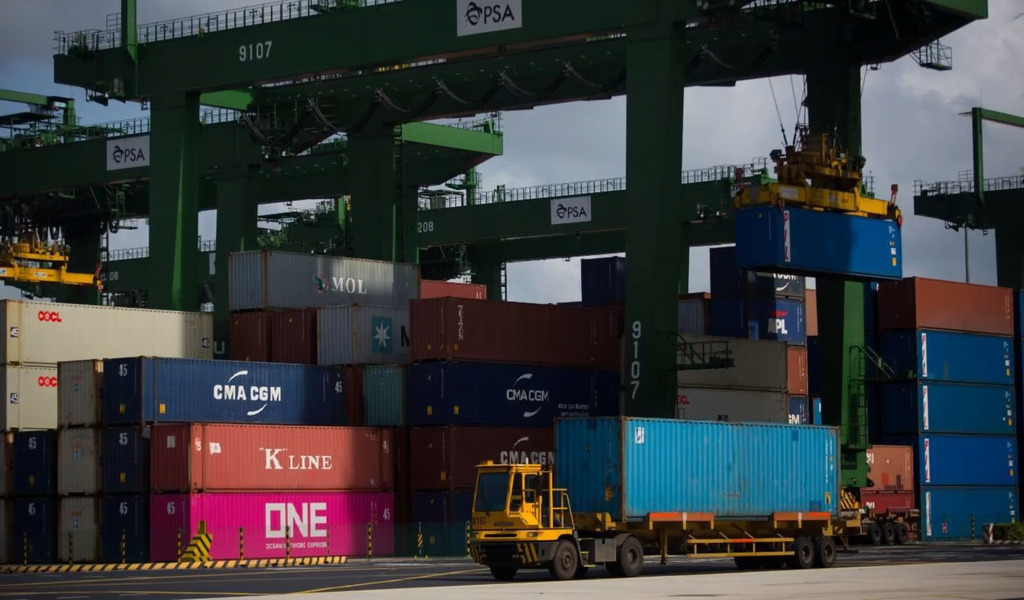 (CTN NEWS) – Singapore's non-oil domestic exports (NODX) fell in January for the fourth consecutive month, primarily due to a reduction in exports of non-electronics.
After declining by 20.6% in December, NODX plummeted by 25% from a high base one year earlier in January.
According to information made public by Enterprise Singapore (EnterpriseSG) on Friday, sales of non-electronic goods fell by 24.5%, extending a decline of 21.3% from the previous month.
The decline was most pronounced in non-financial gold, ship and boat structures, and specialized machinery, which fell by 75.4%, 96.3%, and 16.4%, respectively.
In addition, electronics experienced a decline of 26.8% after falling by 17.9% in December.
The biggest contributors to the decline in electronics were integrated circuits, disc media goods, and components of personal computers, which fell by 31.5%, 36.1%, and 42.6%, respectively.
NODX to the top 10 markets declined overall in January, primarily due to China, the US, and Hong Kong, while NODX to nations in the European Union and Japan increased.
The highest export drop was to Hong Kong, which increased the previous month's 34.6 percent drop by 55.1%. This was made possible by ICs, disc media, and specialized equipment.
Exports of specialized machinery, petrochemicals, and pharmaceuticals decreased, which resulted in a decrease in NODX to China of 41.1% in January.
NODX to the US fell by 31.5% as well, following a decrease of 1.9% in December. The construction of ships and boats, specialised equipment, and food preparations are to blame for this.
In the meantime, exports to the EU increased by 21.4%, and exports to Japan increased by 1.4%.
Moreover, exports to emerging markets fell, falling by 47.8% after falling by 37.4% in December.
This was mostly brought on by declines in South Asia, the Middle East, Cambodia, Laos, Myanmar, and Vietnam (CLMV), each down by 77.7%, 27.8%, and 37.8%, respectively.
Following a 7.7% loss in the month before, total trade decreased by 10.4% in January compared to the same month last year.
At the beginning of the week, EnterpriseSG stated that it anticipated Singapore's trade performance in 2023 to moderate from the strong base last year. For the overall merchandise trade and NODX, the agency kept its growth forecasts at -2% to 0%.
RELATED CTN NEWS:
Turkey-Syria Earthquake Death Toll Passes 41,000
Die Hard Action Star Bruce Willis, 67, Diagnosed with Dementia.