Thailand's Deputy Police Chief Vows to Stamp Out Police Corruption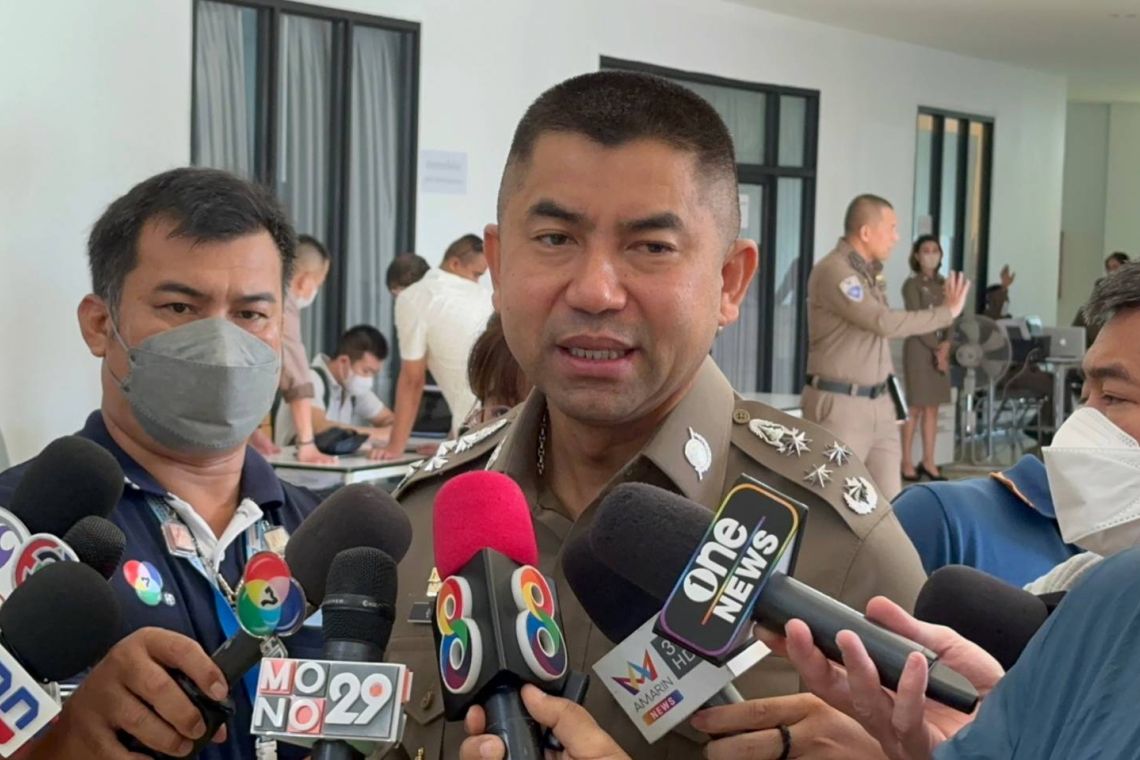 Thailand's deputy national police chief, has vowed to end the corruption roiling the Immigration Bureau (IB) and prosecute any dishonest employees. Pol Gen Surachate Hakparn statement comes after 110 immigration officers allegedly helped Chinese investors obtain student visa's unlawfully.
Pol Gen Surachate said that the officers, which included three police generals and other officers of various grades, will face criminal charges.
"They will be accused of misbehaviour and of requesting and accepting rewards in exchange for providing illicit services. This month, they will be called to appear in court to answer the charges,he said. He claimed that two of the three generals are ex-classmates from the Royal Police Cadet School and the third is a senior.
Thailand is a well-liked holiday destination for people from all over the world, but it is also a haven for international criminals, notably those from China, according to Pol Gen Surachate, who spoke to the Bangkok Post.
He claimed that the trend started after Beijing started to tighten down on illegal activities, like as drug use and internet gambling.
Many of these criminals prefer to operate in nations with lax bureaucracies, and Pol Gen Surachate, a former IB commissioner, claimed that Thailand was on their radar.
He said that they were able to enter Thailand and run dubious enterprises like opening the Jinling pub on Charoen Rat Road in Yannawa district, which catered to Chinese tourists.
Student Visa's Issued by Immigration Officers
On October 26 of last year, when the bar was searched by the police, 104 customers tested positive for drugs, 99 of whom were Chinese nationals. According to Pol Gen Surachate, Chinese criminals apply for volunteer visas to work for Thai foundations while others use student visas to enter the country.
They do not personally report for visa extensions; instead, they pay an agent to manage the situation. He claimed that they covertly pay some immigration agents to speed up the process or remain silent.
Many did this by submitting paperwork from volunteer organizations or language schools, he claimed.
"Despite what they claim, they do not actually attend classes or perform voluntary work. Some people who are 60 years old might still seek for student visa extensions since immigration officers did not do their duties properly.
He claimed that immigration authorities have a responsibility to confirm the existence of those charities and schools but instead do not.
According to Pol Gen Surachate, "certain police inspectors serve as chairman of those illegal foundations set up as a cover to facilitate those Chinese criminals."
He went on to say that the 110 Immigration officers were accused of engaging in a criminal conspiracy by establishing companies that handle visa applications for foreigners, particularly Chinese nationals who enter Thailand on tourist visas but later obtain non-immigrant visas without fulfilling the necessary business or volunteer requirements.
Pol Gen Surachate claimed that despite the legislation requiring applicants to report in person, these police officers had falsified the signatures of province governors and allowed picture identification for visa applicants during the pandemic.
Retaliation from Immigration Officers
Thousands of visa overstayers, many of them were criminals, were detained and deported while I was the Immigration director. With the aid of dishonest immigration officials, they are currently returning and attempting to obtain student or volunteer visas for a prolonged stay of up to one year, Pol Gen Surachate stated.
He claimed that Pol Gen Damrongsak Kittiprapas, the head of the national police, had given him the order to investigate the Immigration officer involved and bring the to justice. He said the officers had made complaints against him saying they had been handled unfairly and that the investigation into their actions was not legal. The 110 immigration officers are the subject of an investigation that the national police chief ordered.
To better manage the spike in tourist arrivals as the country reopens, Pol Gen Surachate recommended that biometric identification systems and artificial intelligence be fully implemented.
Individuals' distinctive fundamental physical traits, such as fingerprints or hand prints, face patterns, voices, vein patterns, irises, or even brain waves, can be used by biometric identification systems to confirm their identity. Using this technology will also contribute in reducing corruption. He also added that leasing these devices eliminates the need to purchase them.
Central Investigation Bureau Police Corruption
Authorities are already looking into 150 people and 60 organizations for connections to "Inspector Sua," a top official accused of taking part in a multi-billion baht gambling network. The Central Investigation Bureau's (CIB) head, Pol Lt Gen Jirabhop Bhuridej, disclosed the information after receiving a progress report on Thursday from the investigators looking into Pol Lt Col Wasawat Makurasakul, also known as "Inspector Sua."
Due to excessive absences, Pol Lt Col Wasawat, a member of the Royal Thai Police's Office of Logistics' public works section, has been placed on administrative leave. This action is being taken while the inquiry is ongoing.
A preliminary inquiry revealed that 150 people, 60 organizations, cooperatives, and foundations may have connections to or involvement with the accused inspector through acting as nominees, according to Pol Col Siriwat Deephor, a spokeswoman for the CIB. Authorities intend to carefully examine all connections, including those made via money flows, tax payments, and asset ownership.
The spokesperson claimed that some of the 60 organizations had been forcibly founded and had offices both domestically and abroad.
There were some well-known personalities among the 150 people, but Pol Col Siriwat said he couldn't say at this point whether police personnel were among them. The investigating team is under orders from the CIB chief to do every effort to uncover the truth.
Pol Col Siriwat denied to provide more information regarding "Inspector Sua's" involvement with the gambling network. He stated that more time is required for the investigative team to fully examine the accusations.
The official indicated that if the suspected inspector was discovered to have been involved, he would not be exempt from prosecution.
Chuvit Kamolvisit, a former massage parlour magnate and politician, claims that Pol Lt Col Wasawat amassed billions of baht through online gambling and operating a massage parlour through a proxy.
One of several high-profile incidents of alleged misbehaviour that have shaken the force is the "Inspector Sua" affair.
On Tuesday, Damrongsak Kittiprapas, the head of the national police, set a 15-day deadline for the conclusion of an inquiry into claims that "General Jor," a police general, is involved in illegal gambling and the oil trade.