Family Offers THB3 Million Reward to Find Missing German in Thailand
On July 8, a police official at Nong Prue Police Station in Chonburi, Thailand stated that the family of Mr. Hans Peter Ralter Mack, a 62-year-old German businessman, came to report that he had gone missing since July 5 and requested assistance from the authorities.
On July 4, he was last seen driving a grey Mercedes E 350, licence plate No. 7146, from Bangkok's Swiss Paradise, Soi Maptato, Moo 13, Nong Prue Subdistrict, Bang Lamung District, Chonburi Province, to Tung Klom Tan Man, Chaiyaphruek Road, Jomtien, Nong Prue Subdistrict, Bang Lamung District, Chonburi Province.
The Khaosod English News reported that his family has announced on social media if anyone finds his car, they will give a reward of 100,000 baht, and if anyone notified clues that could lead to find Mr. Mach, they will give a reward of 3,000,000 baht. Contact number is 086-3544161.
Mr. Mak's Thai wife, Ms. Piraya Bunmak, 24, who has lived with him for more than 5 years and has two sons, said before her husband departed, he indicated he was going to talk to a foreign broker about buying land on Koh Samui, Surat Thani Province, valued at hundreds of millions of baht.
Missing in Thailand
Thailand, like any other country, may unfortunately experience cases of foreigners going missing. While it is distressing whenever someone goes missing, it is important to remember that such incidents are relatively rare considering the large number of tourists and expatriates who visit or live in Thailand without any issues.
When a foreigner goes missing in Thailand, the local authorities typically take the matter seriously and initiate an investigation. The Royal Thai Police and other relevant agencies work to locate the missing person and ensure their safety. They may collaborate with international law enforcement agencies and embassies to gather information and provide assistance.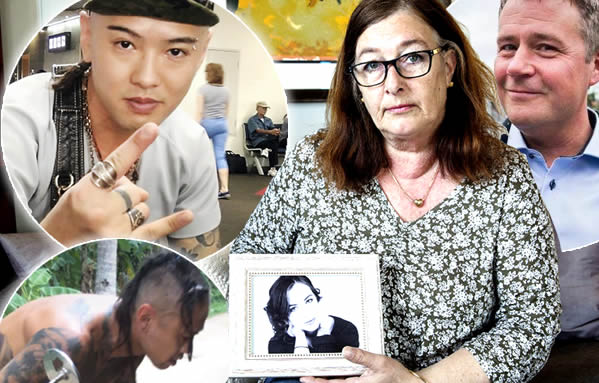 If you are concerned about a specific case or are seeking information about a missing person in Thailand, it is best to contact the appropriate authorities, such as the local police or the embassy or consulate of the missing person's home country. They can provide you with the most accurate and up-to-date information regarding the situation and any ongoing investigations.
Additionally, it is always a good idea for travelers and expatriates to take certain precautions to enhance their safety when visiting or living in any foreign country. These include:
1. Sharing travel plans: Inform a trusted person about your itinerary and keep them updated regularly.
2. Registering with your embassy: Take advantage of your home country's embassy or consulate services by registering your presence in Thailand. This can assist them in reaching out to you during emergencies.
3. Maintaining copies of important documents: Keep copies of your passport, identification, and other essential documents in a secure location, separate from the originals.
4. Staying connected: Carry a reliable mobile phone and ensure you have access to emergency contacts, both local and international.
5. Researching local customs and laws: Familiarize yourself with the local customs, laws, and potential risks of the area you plan to visit or reside in.
Remember, while it's essential to be cautious, it's also crucial not to let fear deter you from exploring and enjoying your time in Thailand or any other destination.