China's Economic Rebound After Pandemic and Real Estate Meltdown Weaker Than Expected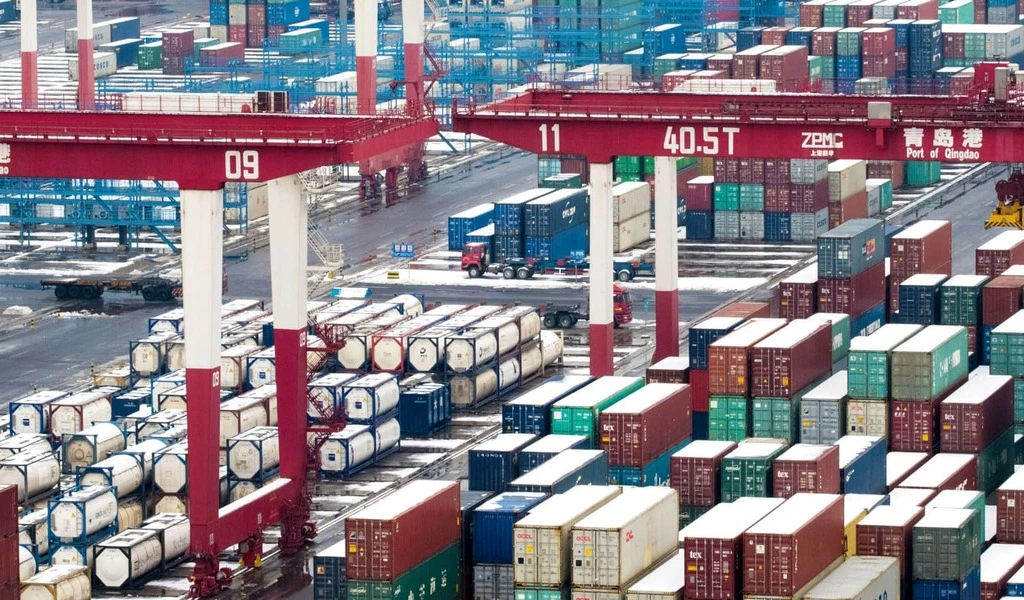 (CTN News) – The president of AP Mller-Maersk has stated that the Chinese economic comeback is weaker than predicted due to customers emerging "stunned" from pandemic-led disruptions and a real estate catastrophe in 2018.
Notwithstanding, US-led efforts to "decouple" from China have shown a minimal trace of detrimental influence on trading volumes related with the Chinese economy, according to Vincent Clerc, the new CEO of the world's second-largest container shipping firm.
In an interview in Beijing, Clerc remarked, "When we started the year, there was this hope that as China reopens after Covid, we would see a really strong rebound." I don't think we've seen it yet. The Chinese consumer is more shocked by the events and is thus not in a spending mood.
As a result of President Xi Jinping's stringent zero-Covid approach, China's second-largest economy undershot expectations in 2022, prompting policymakers to set a growth target of 5% this year.
China's Growth Target and Concerns About Industrial Profits
Official numbers released on Monday showed that profits for Chinese manufacturing organizations fell 22.9% in January-February, adding to worries about the economy's recovery from flu restrictions.
After China suddenly dropped its Covid-19 limits in December, many economists have high hopes for a better showing. The IMF expects China's economy to expand this year by 5.2%.
Clerc stated that some Maersk customers were comparing the current situation to the severe acute respiratory syndrome (SARS) outbreak in 2003 when it took some time for consumers in the hardest afflicted areas to regain their faith in the marketplace.
Clerc, among the worldwide chief executives assembled in Beijing over the weekend for the country's annual China Development Forum investment conference, remarked, "This is not quite the 'roaring '20s'-type mood that one could have expected after this long interruption."
He said that as much as 70% of Chinese funds were invested in the real estate market, which the government's crackdown has severely impacted on debt, and Chinese stocks were also underperforming. U.S.–Chinese geopolitical tensions haven't helped lift the gloomy outlook.
"It's not like you get a lot of optimism around when you follow the news and so on," Clerc added, suggesting that consumers' return to normal purchasing habits would cause a lag in the initial impact.
Global trade expected to return to more "normal" levels this year, says Maersk CEO
In 2021, Maersk spent $3.6 billion to acquire LF logistical, a Hong Kong company with large logistical operations in mainland of China, expanding the company's exposure to China's domestic consumer market.
The Danish conglomerate wants to diversify its revenue streams beyond the shipping industry.
Clerc predicted that this year would see a return to more "normal" levels of global commerce as European and American importers depleted surplus stockpiles built up last year to counteract interruptions to supply chains.
Clerc also noted that, outside of the high-tech sector, which only accounted for a small portion of China's total exports and imports, there was little evidence of decoupling.
"I think it's a really interesting contrast that, at the same time, we are talking about decoupling; China has never traded as much with the rest of the world as it did last year," he added.
Maersk predicts its underlying profits will fall from $2 billion to $5 billion this year from the record $31 billion it made in 2017 due to the pandemic-driven surge.
Related CTN News:
Thai Man Sets Record as Fastest Joint-Roller at Phuket Cannabis Cup