Biden Student Loan Plan Splits Conservatives And Liberals At The Supreme Court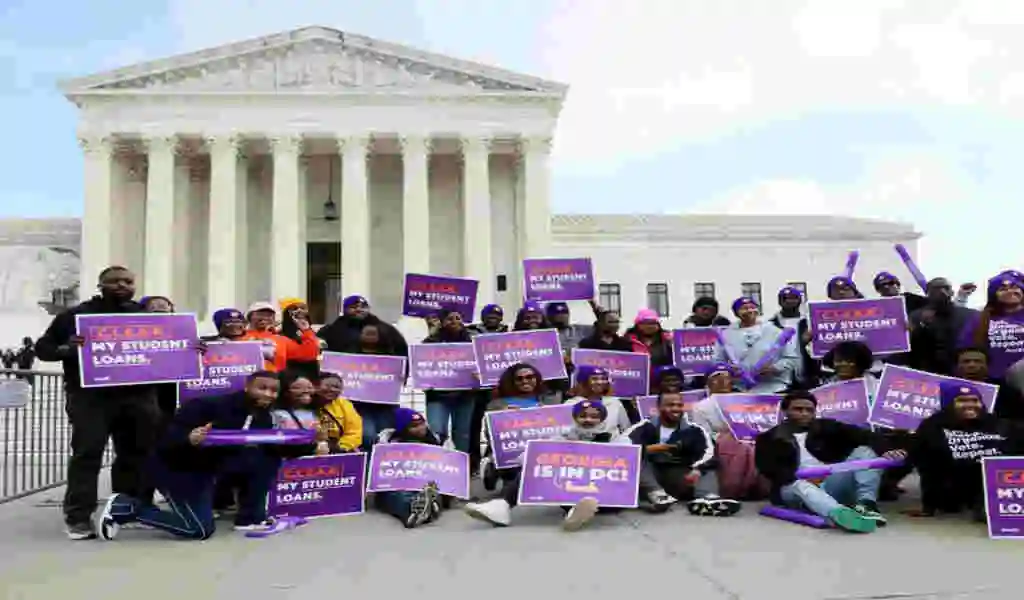 (CTN News) – President Biden's student loan forgiveness plan appeared to be on the verge of being invalidated by the Supreme Court on Tuesday, with the majority of conservatives expressing serious skepticism.
Congress passed a law in 2003 after the 9/11 attacks to protect federal student loan borrowers from economic hardship during periods of national emergency.
As stated in the law, if the president declares an emergency, the secretary of education is empowered to "waive or modify any statutory or regulatory provision" that governs student loans.
During the pandemic, both the Trump and Biden administrations invoked the law to suspend student debt payments without incurring penalties.
Finally, last year, President Biden went further with a plan to provide up to $20,000 in debt relief for borrowers with limited incomes.
The plan's estimated cost has ranged from $300 billion to $430 billion, but Chief Justice John Roberts went high on Tuesday. He explained that we are talking about "half a trillion" dollars in debt and 43 million borrowers.
Congress should act on something that's of great controversy if you're going to "give up" that much money and "affect the obligations of that many Americans," he concluded.
According to Elizabeth Prelogar, representing the Biden administration, Congress had acted by passing the 2003 law providing student loan forgiveness during times of national emergency.
"Some of the greatest mistakes in the court's history were deferring to executive or emergency power assertions," according to Justice Brett Kavanaugh, regarding emergency powers, while "some of the finest moments were challenging presidential assertions of emergency power."
Prelogar replied that the education secretary made the necessary findings for the loan forgiveness to be justified.
A lack of relief for debtors will lead to a "wave of defaults all over the country," she warned. According to her, the Biden plan "is precisely the kind of situation in which emergency powers should be able to be implemented by the executive."
As well as the borrowers, Justice Sonia Sotomayor addressed the issue. "They don't have family or friends who can help them make these payments," she said. She added that they will have to default, worsening their financial situation.
The hardship you suffer when you default is exponentially greater. You can't get credit, you're going to pay higher prices for things. They are going to suffer much more from this pandemic than the general population."
Conservative Justices Clarence Thomas, Neil Gorsuch and Amy Coney Barrett countered that a provision granting the education secretary the power to waive and modify the terms of federal student loans is not the same thing as erasing all or part of those loans, removing the debt.
SEE ALSO:
In The Chicago Mayoral Election, Lori Lightfoot Was Ousted