In The Chicago Mayoral Election, Lori Lightfoot Was Ousted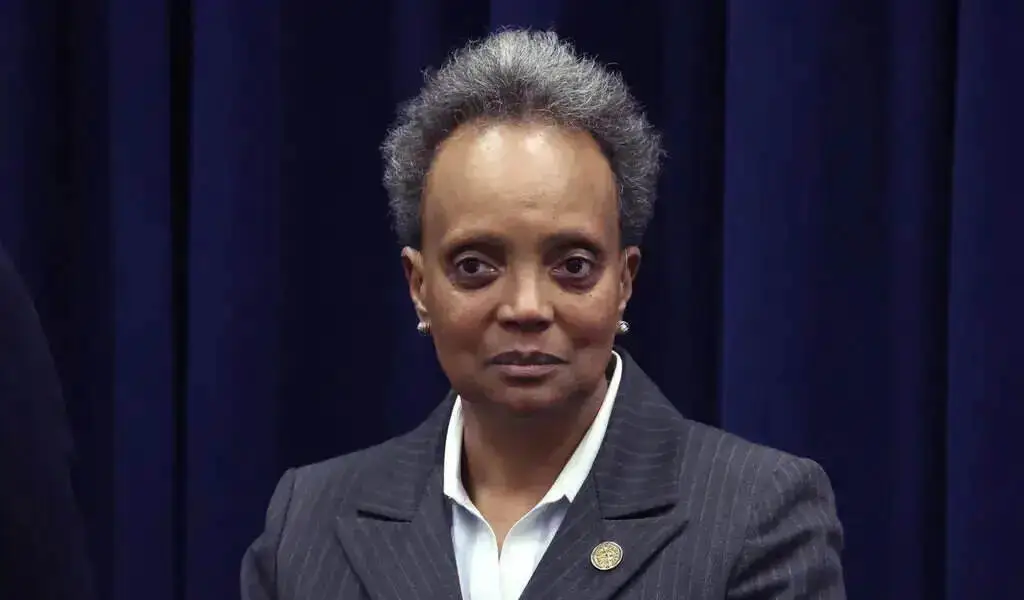 (CTN News) – The next mayor of Chicago is likely to be either progressive county commissioner Brandon Johnson or a former schools chief named Paul Vallas after incumbent mayor Lori Lightfoot dropped out of the race Tuesday night, according to the Associated Press.
It was a stunning upset for Chicago's first black female and openly gay mayor, Lightfoot, a first-term incumbent who was first black female and openly gay mayor.
Moreover, she is the first sitting Chicago mayor to lose an election in the last four decades.

In the run-off between Johnson and Vallas for the title of mayor of America's third-largest city, neither candidate won more than 50 percent of the vote.
Overall, Lightfoot secured almost 75% of the vote in 2019, but she had a rough first term as a result of a global pandemic, civil unrest over the police murder of George Floyd and a rising crime rate.
In addition to that, she also faced the departure of a number of high-profile companies from the city, such as Boeing, Citadel, and Caterpillar, all of which left the city or relocated their headquarters under Lightfoot's leadership.
Yes, but he also launched one of Chicago's most ambitious programs aimed at investing in the city's Black neighborhoods, as well as approving the first gambling establishment in the city.
As things stand, Lightfoot becomes only the second one-term mayor of Chicago in 40 years to hold the position. A mayor who served from 1979 to 1983 was Jane Byrne, who was the last mayor in the city.
As early voting in Chicago reached record levels this week, thanks in large part to a huge increase in mail-in ballots that tripled the number of ballots cast in 2019.
Lightfoot and six other Black candidates challenged Vallas, the only white candidate in the race.
In his campaign for mayor, Vallas attacked Lightfoot's record on public safety and promised to restore law and order. In addition, he received the endorsement of the Chicago police union.
Meanwhile, Johnson, a progressive former teacher, enjoys strong support from the powerful Chicago Teachers Union, which has engaged Lightfoot in public battles over contracts and COVID safety.
Until the runoff election on April 4, Chicago will continue to be heavily campaigned for another month.
As a result, the two finalists, who would have been able to appeal to niche voting blocks in the first round, now have to reach out to the entire metropolitan area.
How long does Chicago mayor serve?
The mayor of Chicago is elected by popular vote every four years, on the last Tuesday in February.
SEE ALSO:
Thailand Prepares For The Arrival Of More Cruise Ships