Former Defense Ministry Official Hanged For Spying For UK In Iran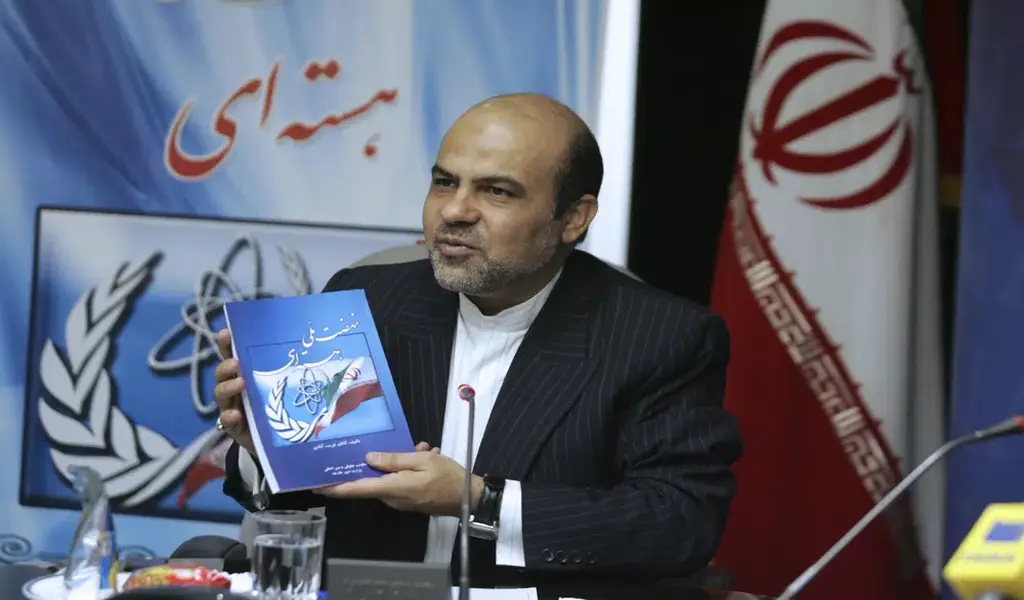 (CTN NEWS) – DUBAI, United Arab Emirates –  A British-Iranian man who had previously served as Iran's deputy defense minister was hanged on Saturday (Jan. 14).
According to Iran's judiciary, despite London's requests for release after he was given the death penalty for espionage against the United Kingdom.
The execution was denounced by Britain, which characterized the case against Alireza Akbari as being politically motivated and warned that it would not go unopposed.
The act was "a callous and cowardly act carried out by a savage regime with no respect for the human rights of their people," according to Prime Minister Rishi Sunak.
The execution was reported by the Iranian judiciary's Mizan news agency early on Saturday without a time frame. According to British Foreign Secretary James Cleverly, Iran must not carry out the sentence, a plea Washington repeated late on Friday.
Alireza Akbari, who had been convicted of major acts of espionage for the British government's intelligence service and corruption on earth, was put to death, according to Mizan.
According to the article, Akbari, detained in 2019, was compensated for spying with 1,805,000 euros, 265,000 pounds, and US$50,000.
He claimed that after extensive torture, in an audio recording allegedly made by Akbari and shown on BBC Persian on Wednesday, he had confessed to acts he had not done.
Sunak expressed his shock at the execution on Twitter. Cleverly declared in a statement that it "would not go unopposed." "We'll call the Iranian Charge d'Affaires to express our disapproval of Iran's behavior, we'll say."
The Iranian accusation that Akbari spied for Britain has not been addressed in British statements regarding the issue.
I am appalled by the execution of British-Iranian citizen Alireza Akbari in Iran.

This was a callous and cowardly act, carried out by a barbaric regime with no respect for the human rights of their own people. My thoughts are with Alireza's friends and family.

— Rishi Sunak (@RishiSunak) January 14, 2023
Iranian state media aired a video on Thursday that they claimed demonstrated Akbari's involvement in the 2020 murder of Iran's top nuclear scientist, Mohsen Fakhrizadeh, who was murdered in an attack outside of Tehran that the government initially blamed on Israel.
Although Akbari would not admit to taking part in the murder, he did claim that a British agent had enquired about Fakhrizadeh in the video.
Reuters could not confirm the validity of the state media's audio and video, as well as the timing and location of the recording.
Ali Shamkhani, currently the secretary of Iran's Supreme National Security Council and served as defense minister from 1997 to 2005 while Akbari served as his deputy, was a personal friend of Akbari's.
'TORTURE FOR 3,500 HOURS'
London-Tehran relations have deteriorated in recent months as efforts to revive Iran's 2015 nuclear pact have stalled, highlighting Iran's worsening ties with the West.
The Islamic Republic's assault on anti-government demonstrations, which was prompted by the murder in detention of a young Iranian-Kurdish lady in September, has also drawn criticism from Britain.
On Thursday, a minister in the British foreign office stated that although Britain has not made a final decision, it is actively exploring designating Iran's Revolutionary Guard as a terrorist organization.
As part of its crackdown on the protests, Iran has handed down scores of death sentences and executed at least four people.
In the audio tape made public by BBC Persian, Akbari said that he had been tortured into making false admissions.
"They destroyed my will using more than 3,500 hours of torture, hallucinogenic chemicals, and physiological and psychological pressure tactics.
By using physical force and death threats, they drove me to the verge of insanity and coerced me into making false confessions, "says he.
RELATED CTN NEWS:
COVID-Related Deaths In China Reach 60,000, Peak Has Passed
Japan's Ex-PM 'Shinzo Abe' Assassination Suspect Charged With Murder