Today's Daily Horoscope For Feb. 2nd, 2023 – THURSDAY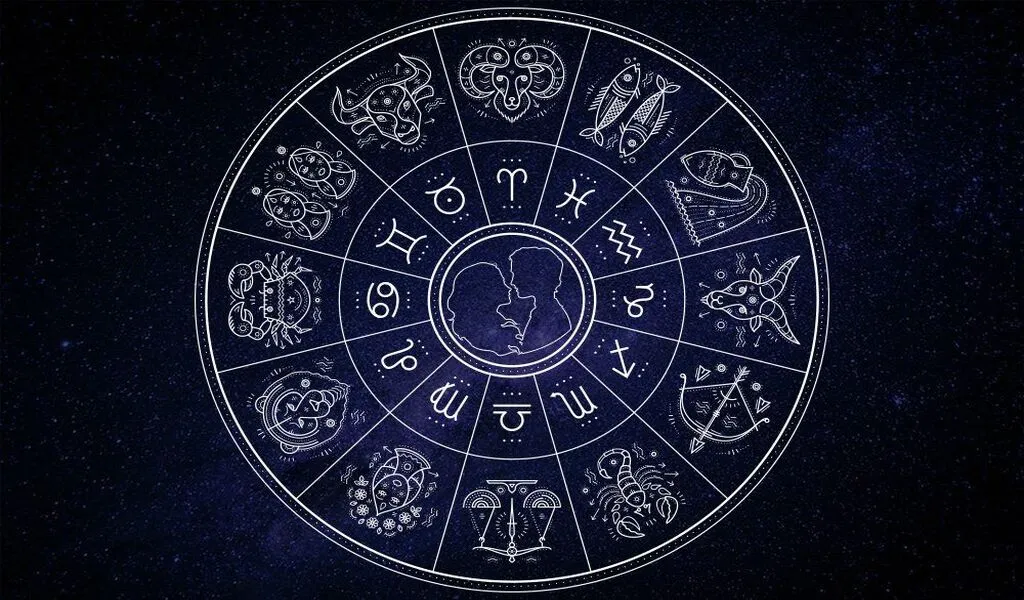 (CTN NEWS) – Daily Horoscope  – How prepared are you for the day? Are you aware of what to look out for? Check out your daily horoscope for Feb. 2nd, 2022, below to find exactly what your stars have in store for you!
QUOTE OF THE DAY
THE DAILY HOROSCOPE FOR FEB. 2nd, 2023, IS BELOW
DAILY HOROSCOPE FOR ARIES  | Mar 21 – Apr 19
The moment, according to Ganesha, will be a little difficult. The roads will get simpler with an experienced person's assistance. Success will also be achieved in government projects.
There will be a cozy feeling in the home. Maintain emotional control. Overemotional behavior is never healthy. Stay focused on your own task and avoid listening to other people's conversations.
In business, one can find good orders. There will be a difficult issue in the marriage. Health can be really good.
Today's Love Focus: Your lover may surprise you with a lovable romantic gesture.
Today's Lucky Number: 8
Today's Lucky Color: Purple
DAILY HOROSCOPE FOR TAURUS  | Apr 20 – May 20
The time is favorable, says Ganesha. At this time, you'll be preoccupied with financial tasks like investing. In the house will be visiting relatives.
There will be certain challenges for students with their education. Teenagers shouldn't stray from the objective of talking about their buddies.
A task might need to be completed under duress. The employees and partners will contribute in the right way to the company. The right balance will be kept in both the home and the workplace.
Today's Love Focus: Spending time with your partner may be a good decision.
Today's Lucky Number: 7
Today's Lucky Color: Maroon
DAILY HOROSCOPE FOR GEMINI  | May 21 – Jun 20
According to Ganesha, prosperity comes from meticulously completing every task. With a friend's assistance, complicated problems will be resolved.
Additionally, you'll experience mental relaxation Beginning-of-the-day situations could be a little difficult. This could also lead to a deterioration in the relationship.
Remember that any work that seems extremely natural and simple will be very challenging. Keep some selfishness if you want to succeed in business. A family member will sympathize with you and support you.
Today's Love Focus: It will be a favorable day for your love and relationship matters.
Today's Lucky Number: 7
Today's Lucky Color: Baby Pink
DAILY HOROSCOPE FOR CANCER | Jun 21 – Jul 22
According to Ganesha, a close relative will get the opportunity to attend a function there. Meeting with close relatives will also provide you with some useful knowledge.
Time is going to succeed. Do a thorough discussion of every new plan before deciding on it. Youth and students shouldn't take their plans lightly.
Working in business involves a lot of effort. A disagreement between the husband and wife will arise.
Today's Love Focus: Try to talk directly to your beloved and clear the air.
Today's Lucky Number: 6
Today's Lucky Color: Green
DAILY HOROSCOPE FOR LEO  | Jul 23 – Aug 2
Ganesha predicts that your outlook will improve when you associate with a religious person. You will also finish your crucial work.
Students have a good chance of succeeding in tests and interviews for jobs. Try to peacefully resolve any issues with kids. It can make them feel inferior if you are furious with them.
Before beginning any task, consider its merits and shortcomings. Do not initiate any new business-related actions today.
Today's Love Focus: You may enjoy a wonderful evening with your partner and discuss intellectual matters with him or her.
Today's Lucky Number: 2
Today's Lucky Color: Purple
DAILY HOROSCOPE FOR VIRGO  | Aug 23 – Sep 22
According to Ganesha, family members will be crucial in helping you solve any challenges. There will also be a strategy for domestic religious planning.
By taking lessons from your prior errors, you can enhance your performance. The subject of rupees and money may give rise to certain misunderstandings in some close relations.
Never make a decision hastily. Don't put too much work into yourself. Business activity will benefit from the planetary situation.
Today's Love Focus: Your partner may demand your attention.
Today's Lucky Number: 6
Today's Lucky Color: Green
READ MORE: DAILY HOROSCOPE
DAILY HOROSCOPE FOR LIBRA  | Sep 23 – Oct 22
Ganesha predicts time will be used to prepare for home maintenance and remodeling. Your efforts to finish a specific assignment will be successful. Place more faith in karma than in fate.
A neighbor and you can be in disagreement about a private topic. Take speech and rage under control. Youths should abstain from bad behavior. Use additional cautious when performing any business-related tasks at this time.
Today's Love Focus: Married couples may think about extending their family.
Today's Lucky Number: 2
Today's Lucky Color: Blue
DAILY HOROSCOPE FOR SCORPIO  | Oct 23 – Nov 21
Get all the knowledge you need before beginning any task, advises Ganesha. It will undoubtedly produce positive outcomes. Pay attention to the advice and direction of people with expertise as well.
To maintain a solid relationship with the brothers, your contribution will be crucial. Due to the current circumstances, some changes to the corporate work system will be necessary.
The family environment will be joyful. Due to an imbalanced daily schedule, seasonal diseases will prevail.
Today's Love Focus: Things may also go well on the love front, so enjoy this passionate and exciting time and make good memories.
Today's Lucky Number: 1
Today's Lucky Color: Orange
DAILY HOROSCOPE FOR SAGITTARIUS  | Nov 22 – Dec 21
Spend some time engaging in your favorite and most intriguing pursuits, advises Ganesha. Your everyday routine will improve, and you'll become especially interested in spiritual subjects.
The afternoon's planetary alignment could present some challenges. Therefore, finish your critical tasks early in the day. The number of visitors to the property can radically increase.
The correct outcome will be obtained by the hard work put forth in the endeavor.
Today's Love Focus: Love birds may have an excellent day, and your beloved may give you a comforting and special feeling.
Today's Lucky Number: 8
Today's Lucky Color: Magenta
DAILY HOROSCOPE FOR CAPRICORN  | Dec 22 – Jan 19
Ganesha predicts that you will contribute particularly well to social or society-related meetings. Your party will gain momentum.
Learning any new information also takes time. At this moment, refrain from taking any form of danger in your activities. Since it may do you harm and have a bad effect on how well you perform.
You will carry out your duties at work properly. Due to the amount of running about you do throughout the day, you will spend time having fun with your family.
Today's Love Focus: Singles may struggle more to find a suitable partner.
Today's Lucky Number: 7
Today's Lucky Color: Red
DAILY HOROSCOPE FOR AQUARIUS  | Jan 20 – Feb 18
According to Ganesha, you will encounter a wise or influential person, and some family issues will also be handled. The emphasis will be particularly on investment-related programs.
The environment will be favorable. Most of your close friends and family cannot hurt you.
Your confidence may suffer as a result. Making any form of investment now will be detrimental. Businesses may experience new success.
Today's Love Focus: An intimate outing or dinner may help renew old romance.
Today's Lucky Number: 18
Today's Lucky Color: Cream
DAILY HOROSCOPE FOR PISCES  | Feb 19 – Mar 20
According to Ganesha, helping someone in need can make you deeply happy and strengthen your bond with your partner. You'll want to keep your spirituality alive.
Today's social events will keep you busy. There is a chance of a delay if any activity involving the property is ongoing.
You can quickly achieve success if you endeavor with patience and restraint. Any travel should be avoided at this time.
Today's Love Focus: One of your coworkers may show interest in starting a relationship with you.
Today's Lucky Number: 2
Today's Lucky Color: Peach
RELATED CTN NEWS:
Yearly Horoscope 2023: Check here for Money Astrological Predictions for all Sun Signs