11 Smart Tools to Keep Food Fresh for Longer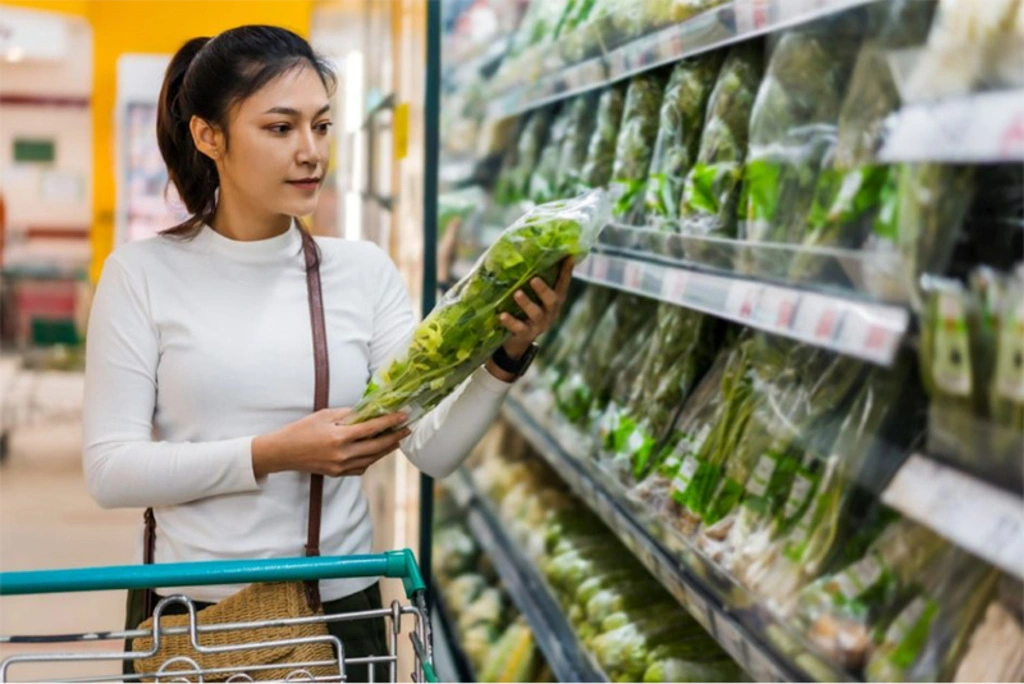 Most fruits, vegetables, and other foods can stay fresh in the refrigerator for a few days up to about two weeks, but for the most part, you can expect your foods to be less than fresh within a week. Considering that you have landed on this page, assumptions can be made that you may struggle to keep your food fresh. Unless you enjoy grocery shopping multiple times per week, you should consider these 11 smart tools that can help keep your food fresh for longer.
1. Beeswax wraps
Beeswax wraps are flexible wax-coated clothes that are self-seal, reusable, and biodegradable. These wraps can be used in place of a lid to cover a container or wrapped directly around fruits, vegetables, or sandwiches.
2. Cork and Ceramic food cellar
Cork and Ceramic food cellars are table-top bowls that keep fruits and vegetables fresh longer. The cork lid is concave and used to hold ripe foods, while the ceramic bowl is used for root vegetables and unripe fruits to keep the light away and temperature stable.
3. Silicone Food huggers
Silicone food huggers are a nifty tool that can be used as a lid for already cut fruits and veggies and open cans. These food huggers come in many shapes and sizes and give your foods a tight seal. Here, you can learn more about or purchase official 1 huggers.
4. Airtight canisters
Airtight canisters are glass containment units that give an airtight seal with rubber gaskets on the lid. These canisters are great for dry food storage and are often used for sugar, cereal, rice, flour, or cookies. Airtight canisters are a fan favourite because of the many available designs and styles.
5. Reduced Oxygen Packaging
Reduced oxygen packaging is a technique used to vacuum seal foods by removing the air that would typically surround your foods in a Ziploc bag. All foods, including soups, meats, fruits, and veggies, can be sealed using a vacuum sealing machine.
6. Container sets
Container sets are glass or plastic bowls that can be tightly sealed with plastic or silicone lids. These are most commonly known as Tupperware or Pyrex sets and have been used for years to store every type of food.
7. Mason jars
Mason jars are common food storage items that many people use to keep smoothies, leftovers, veggies, dips, and even cannabis fresh. Although cannabis is not necessarily a food item, it does need to be kept food fresh. Here you can see more ways to properly store cannabis.
8. Stasher bags
Stasher bags are platinum-grade silicone bags that can be safely used in the fridge, freezer, microwave, and even in a pot of boiling water. These bags are seriously cool and have unlimited possibilities. Stasher bags can be purchased in many sizes and last for years. Those that have purchased stasher bags swear by their abilities to keep food fresh and tasty,
9. Reusable food storage bags
Reusable food storage bags are a good, cheap alternative to Stasher bags and are made out of food-grade plastics, silicone, or cloth. Reusable bags can also be used in the fridge, freezer, microwave, and boiling water, depending on the type you buy.
10. Veggie foam life extenders
Veggie foam life extenders are foam sheets that you cut to fit perfectly in the crisper drawers of your fridge. These sheets are designed to enhance the air circulation in the drawer to help keep your fruits and veggies stay fresh longer. To use these sheets to their full potential, place your fruits and vegetables directly onto the foam.
11. Herb savors
Herb savors are cool container pods that keep your herbs hydrated and prolong their freshness by up to 3 times longer. These Herb savors are shaped perfectly to fit in the door of your fridge and work in a genius way. To use the pods, you fill the bottom stopper portion with water and place the stems of your herbs into the water, which allows for constant hydration.
For years, we have used sandwich bags and saran wrap to store our foods, and unfortunately, these may store our food, but they don't keep them fresh for very long. However, there are now so many tools available that can be used to help save our foods and our wallets. Between these 11 items, you are sure to find a storage tool that is the right fit for your needs.