'John Wick 4' Has Keanu Reeves Saying Just 380 Words: 'Devoted To Not Talking'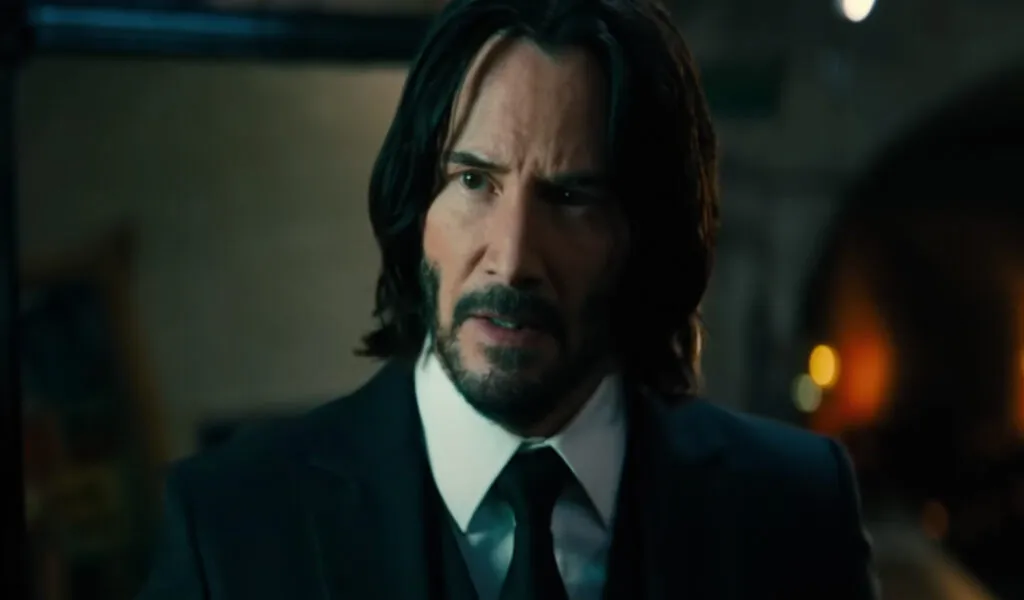 (CTN News) – John Wick is a character with a limited vocabulary in the world of movies. Sorry to you. There are only 380 words spoken by Keanu Reeves' assassin during 167 minutes of "John Wick: Chapter 4," over the course of 103 lines of dialogue that he delivers throughout the film.
There is almost a third of the dialogue that Reeves says in the sequel that only consists of one word.
As reported by the Wall Street Journal, Mr. Reeves said 484 words in the first episode, which lasted 101 minutes. The fourth film, despite having a run time of 169 minutes, has a run time of three hours with Wick delivering only 380 words.
Wick appears very chatty in the trailer of this movie, as he says more in the 2.5 minute clip than he does in the entire film, including the first 25 minutes.."
It is important to point out that John Wick's limited dialogue has a purpose. Chad Stahelski and Reeves stripped out approximately half of the dialogue written for Reeves' character in the original script of "John Wick: Chapter 4.".
The scene in which John Wick and the villainous Marquis de Gramont (Bill Skarsgård) discuss the rules of their duel is scripted, with Wick having 50% of the dialogue.
As a result, Reeves cut down on dialog, leaving with only a few one-word responses in the scene, such as "pistol" and "no quarter."
As Michael Finch, the film's co-screenwriter, remarked in the Wall Street Journal: "It's a shock to work with him since he is adamant about not speaking.".
As far as dialogue goes, John Wick's longest line in the film is just one sentence. As John Wick tells his friend Shimazu Koji, the leader of the Osaka Continental Hotel played by Hiroyuki Sanada, "You and I left a good life behind a long time ago.".
Despite the lack of dialogue, John Wick compensates with grueling action scenes in which Reeves' body is put to the test. According to Reeves, "John Wick: Chapter 4" is the most difficult action film he has ever produced.
In preparation for the stunts in the film, the actor spent nearly three months exclusively training. A car stunt in which Reeves' character races around the historic Arc de Triomphe in Paris, France, was the most challenging to prepare for.
In addition to learning how to do a reverse 180 and drift, the actor also had to reload his prop gun and shoot it from the door.
Lionsgate's "John Wick: Chapter 4" is now playing in theaters across the country.
SEE ALSO:
"Succession" Star: 'Everyone Was Crying'