Thailand Urges Foreign Tourists to Download Tourist Police i lert u App for Emergency Assistance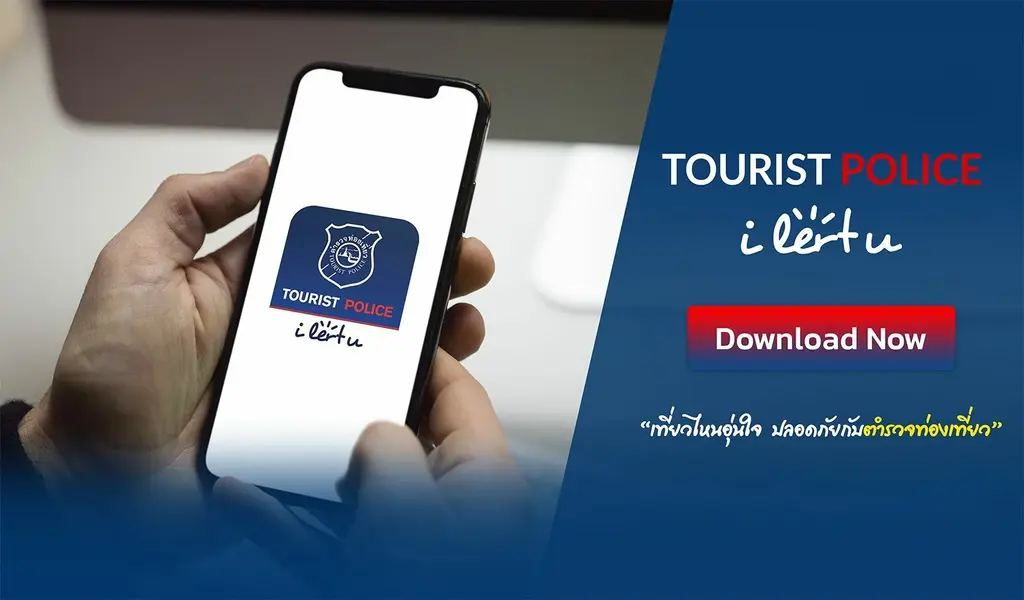 (CTN News) – Government spokesman Rachada Dhnadirek urges foreign visitors to Thailand to install the app "Tourist Police i lert u" to get in touch with the authorities instantly.
Tourist Police i lert u App Available in Multiple Languages for Foreign Tourists in Thailand
In addition to Thai, the app i lert u is also available in Chinese, Russian, Korean, French, German, Arabic, and several languages spoken in Southeast Asia, making it accessible to a wider range of tourists.
How Tourists Can Use the App i lert u for Emergency Assistance and Contact with the Police
Tourists who have downloaded the app can send information and photos of the scene/accident to the police "War Room" (the 1155 tourist police hotline) at any time by clicking the "request" button.
The data will be sent to the local police stations so assistance can be immediately dispatched. War Room police will contact the tourist for assistance and guidance.
"Tourist police i lert u" use a global positioning system (GPS) to immediately notify law enforcement of the location of the stranded traveler. Here you may get the app for nothing on iOS or Google Play.
If a traveler gets lost in the woods, is robbed, is involved in an accident, or loses a costly item, this software could be useful.
Some reviews include…
I made a test call to the police and got a call back from them in under a minute and a half. Spoke very good English and was very nice. It also appears to be GPS-trackable. I'm not too worried.
Other Useful Apps for Tourists in Thailand, Including TAGTHAi Pass and Essential Pass
It's a great app. Since unexpected events can occur anytime, knowing how to contact the proper authorities in an emergency is important. Send me your coordinates, photo, and phone number.
The Tourism Authority of Thailand (TAT) has created an app called TAGTHAi Pass to enable international visitors to make the most of their time in Thailand by providing discounts and freebies.
The TAGTHAi Pass is a travel guide with local reviews and recommendations for the best places to eat, get a massage, experience local culture, and more. Tourists can use the app to get travel advice and access emergency services.
The 'Essential Pass,' available through the TAGTHAi app, entitles foreign visitors to a free tourist SIM card at 400 Kasikorn Bank exchange booths across the country, as well as a preferential exchange rate and seven days of Internet access.
Related CTN News:
Thailand's Tourists Required To Pay Tourist Fee Of Up To US$9
How To Find Cheap Flights: Tips And Tricks For Budget Travelers
Thailand's PM Expects 30 Million Foreign Tourists In 2023