'Sawasdee By AoT' App To Add E-payment Feature Soon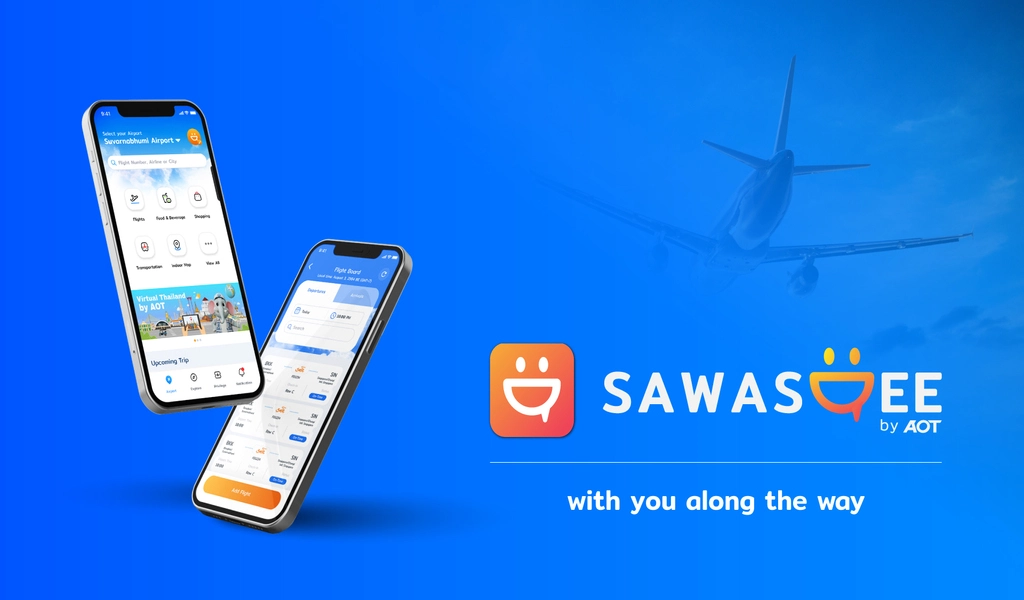 (CTN NEWS) – According to app developer Sky ICT Plc, the "Sawasdee by AoT" app, which offers airport and flight information, will have an e-payment function available by April, allowing travelers to pay for goods and services outside of airports.
The company claimed that during the following three months, necessary tourism data, such as tourism calendars for important regions and support content, will be gathered and added to the app.
According to Kayon Tantichatiwat, chief commercial officer at aviation tech company Sky ICT, the aviation industry is anticipated to rebound more quickly than anticipated due to China's reopening.
Even though travel is picking up steam again, he pointed out that the three years of the pandemic's effects still impact the number of flights arriving in Thailand.
An app developed by Airports of Thailand (AoT) was upgraded and re-released as Sawasdee by AoT in the latter half of 2021.
In an 8 billion baht agreement, Sky ICT received a 10-year concession to create aviation platforms for AoT.
This concession entails the creation of the Sawasdee by AoT app, a ground handling system, a self-service check-in system, a smart security system, an e-gateway, and a facial recognition system.
To complement the Sawasdee Pay feature, Mr. Kayon claimed that AoT recently gave Sky ICT the go-ahead to improve the Sawasdee by AoT app to link with e-payment services outside airports.
Tourists can presently use Sawasdee Pay, an e-wallet provided by Krungthai Bank and Sawasdee Pay, to purchase at affiliated stores inside airports.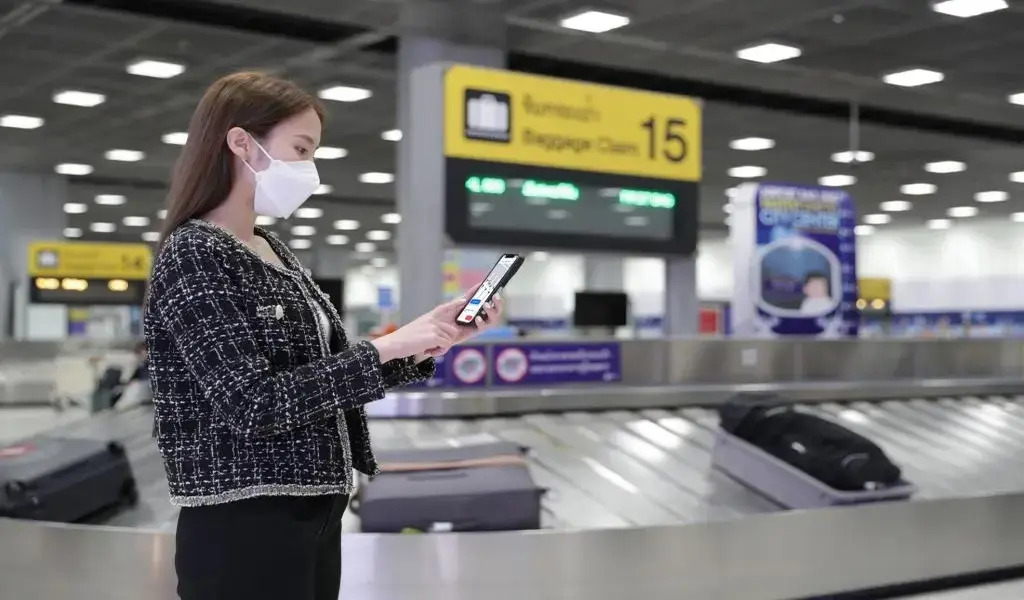 According to Mr. Kayon, the Sawasdee by AoT app will accept e-payments for stores outside airports starting in April.
Three payment gateway providers, including 2C2P, a platform that accepts domestic payments across the internet, mobile, and in-store channels via the app, are in discussion with the business.
The app now has 64 functions, including a "Tourist Help" feature that allows users to contact the police in six different languages, including Thai, English, Mandarin, Korean, Japanese, and Russian.
Users may also get insurance from Muang Thai Life Assurance at discounted rates.
According to Mr. Kayon, King Mongkut's University of Technology Thonburi and Sky ICT are discussing reclassifying the app's features to make them more appealing and user-friendly. The work is anticipated to be finished this year.
Sithidej Mayalarp, the chief executive of Sky ICT, described his business as an aviation technology company that offers security solutions, ICT product and service distribution, consults, and designs.
According to him, the company has projects backlogged over the next eight years totaling 23 billion baht, of which 2 billion baht would be included in the financial report this year.
Operating system integrator Pro Inside and smart security solution supplier GFIN are owned subsidiaries of Sky ICT (Thailand).
According to Mr. Sithidej, Pro Inside is submitting a request to the Securities and Exchange Commission for listing on the Stock Exchange of Thailand. Pro Inside generates 10% of Sky ICT's total revenue.
RELATED CTN NEWS:
User Discovers '$42 Professional Plan' For ChatGPT
Google Clock Update Allow Users To Snooze And Stop Alarms More Easily