Positive Impacts of Having a Portable Laptop Screen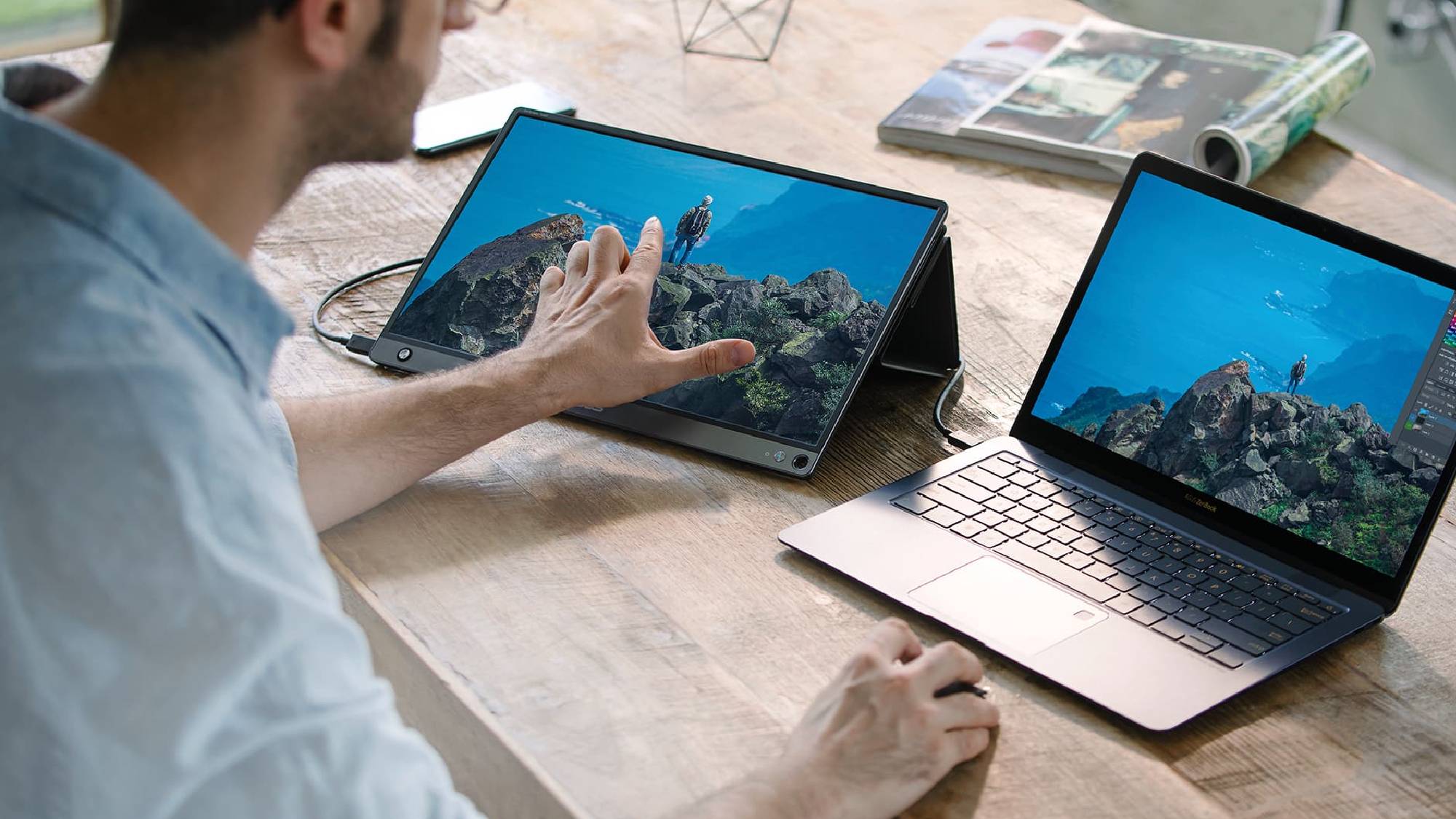 A portable laptop screen is all you need if you like working with an enhanced experience. Here are the positive impacts of having a portable laptop screen. As the world advances and the latest technology takes over with each passing day, one needs to stay as relevant to higher technology as possible.
Portable laptop screens, in this regard, are the invention that is most effectively used to enhance one's working or gaming experience. With home, workplace, and classroom advantages, portable laptop screens are growing in popularity every day. They are simple to transport because they are lightweight. They use a single cable to connect to your other devices as well.
Let's see what portable laptop screens are and how are they so useful:

What is a Portable Laptop Screen?
A computer monitor that is compact, lightweight, and easily transportable is referred to as a portable laptop screen.
Before the invention of portable devices, computers required a monitor to function, but these days, monitors are getting less and less necessary.
When working on a computer that is not your own, a Glance portable screen for laptop from Mobile Pixels is preferable to gadgets like laptops and smartphones.
This is the main advantage of the more recent displays, which are lighter and more portable than desktop monitors.

Positive Impacts of Having a Portable Laptop Screen
External monitors, extended monitors, laptop monitors, and portable LCDs are also used to describe portable monitors.
Most of them are smaller than typical desktop monitors, so they are referred to as portable.
Despite their diminutive size, they are the greatest option for your computer.
Below mentioned are some of the major to have a portable laptop screen and what positive impacts it can have:
Broadens Your Smartphone Usage
Due to their small screens, using cell phones for extended periods might strain your eyes. Hence, productivity is decreased. A straightforward wire connection allows portable laptop screens to convert your phone into a PC.
Connecting the phone to a portable monitor lets you gain experience working with computers. You require a keyboard and programs like Google Docs or Microsoft Word.
For big-screen entertainment, portable laptop screens can also make a phone's screen larger. This option is ideal for entertainment during car rides, flights, or camping vacations.
Increases Portability
Portable monitors are portable because of their lightweight designs. For simple transit and security, they may fit in briefcases and backpacks.
They are ideal if you travel regularly because you won't have to worry about bringing heavy equipment behind you when you go on vacation or for business.
They also come in various sizes, so you can find one that meets your requirements. These gadgets enable mobile workers or students to set up a complete work, study, or play station wherever.
Improves Productivity
Your productivity will rise thanks to portable laptop screens because they help you comprehend data and papers better.
Because you don't have to move between projects, it helps you stick to significant tasks. It also minimizes the stress of managing many documents on the same screen.
Controls Orientation
Portable monitors have the advantage of being able to switch from portrait to landscape mode.
Coders, creators, and photo editors all benefit from this functionality. They can see the content more clearly in portrait mode, which makes their job simpler.
This feature is present in some computers. Yet, portable monitors are preferable because they are easier to move around.
Becomes Compatible with Other Devices
Traditional desktops, laptops, and mobile devices can all use portable monitors. They have features that cater to various user needs.
However, certain portable monitors have special requirements for compatibility.
Ensure your primary device's specifications match the portable monitor you wish to purchase.
Easy to Set-Up and Maintain
Setting up a portable external display is quite simple. Most portable monitors feature a single connection that connects to your laptop through USB-C or HDMI, so you don't need to install any drivers or set up any software.
Some portable monitors come equipped with a built-in battery, so you won't need to bother plugging it in whenever you are interested in using it. This is extremely helpful if you need to work while on the go regularly.
Comes at Affordable Prices
Many people believe that portable monitors cost more than laptops. Yet this is very occasionally the case. Although portable monitors come in various price ranges, buying one won't break the bank.
Consider your screen demands and study reviews of models in your price range to make the best decision. There must be a model that will suit your requirements and price range, which is wonderful news.
Conclusion
A portable laptop screen can greatly help people increase productivity and working time. Head to your nearest store for the portable laptop screen that best suits your needs.
Related CTN News:
What Is Twitch TV? An Overview Of The World's Leading Live Streaming Platform
Top 9 Free Email Marketing Platforms For Startups In 2023
The Best Ad Blocker Extensions For Chrome: Keep Your Browsing Experience Ad-Free!!