Top 4 Apps to Stay Productive for Students and Professionals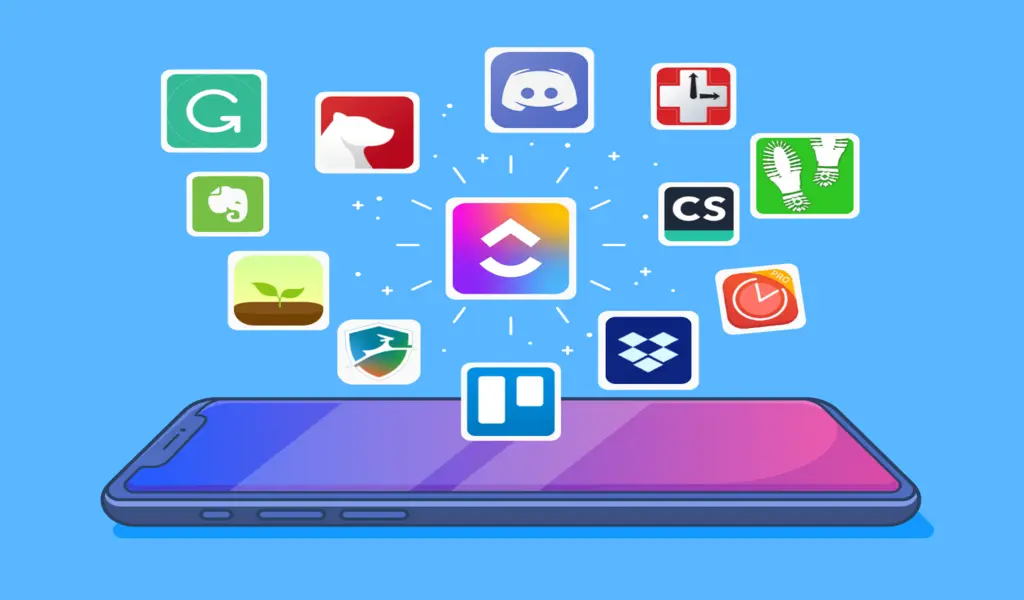 We now have an app for everything. You can download Betway and start wagering on popular sports around the world.
Or, you can use Google Meet to arrange video conferences and collaborate with your peers.
Many apps are available for students and professionals to stay productive. They help you manage your tasks and time and stay on course.
Here are a few top apps you can consider to work or study more efficiently.
Trello
A project management tool is necessary to streamline your workflows and meet deadlines. You can rely on Trello to manage your projects or assignments for complete visibility.
It lets you create separate boards for your classes or clients. You can also add cards for new tasks and add team members.
Trello comes with automatic notifications, so you are always aware of your deadline. You can also post comments, attachments, and links on the cards.
It is possible to create checklists or milestones for multi-step processes. Trello is a simple tool with powerful features to manage several projects simultaneously.
Grammarly
Grammarly is a leading proofreading and editing tool. It has free plans for individuals to correct spelling and grammatical mistakes.
The app allows you to write error-free text for your proposals, sales pitches, and homework. You can even use it to check for plagiarism in your work.
Grammarly's paid plans help you optimize your writing. It recommends concise forms of long sentences and the correct vocabulary.
Moreover, you can get suggestions on improving your text using transitional words and simple terms.
Grammarly is available online and for download as a desktop app.
Slack
Slack is a powerful messaging app. It is a great way to stay in touch with your colleagues while working remotely.
Additionally, you can use Slack to discuss courses and classes with your peers.
Slack allows you to message your contacts directly. You can also create threads around specific projects, subjects, or topics.
Moreover, you can reply to parts of a conversation and leave emoji reactions.
Students and most freelancers should be happy with the free version of Slack. You can go for a paid plan if you have a business with many employees.
Canva
Canva is a design and content creation app. It is available for free with countless templates, images, styles, and fonts.
You can design and create several types of communications, such as:
Presentations
Websites
Social media posts
Documents
Posters
Resumes
Anyone without designing knowledge or technical skills can use Canva. It is more intuitive and straightforward than dedicated tools like Photoshop and image editors.
Canva constantly innovates and comes up with new features. For example, you can convert a document into a presentation with a click of a button.
Final Thoughts
The apps in our list are a sure way to boost your productivity. You will be able to manage your projects and courses more efficiently.
Moreover, you will always stay on track and save time and energy. Most apps are available for free, and you may not need a paid plan.
Related CTN News:
What Is Twitch TV? An Overview Of The World's Leading Live Streaming Platform
Top 9 Free Email Marketing Platforms For Startups In 2023
TradingView Alternatives: Top 10 Best Platforms For Technical Analysis