TV Program Stars Mother Forgives Boat Owner, For a Sum?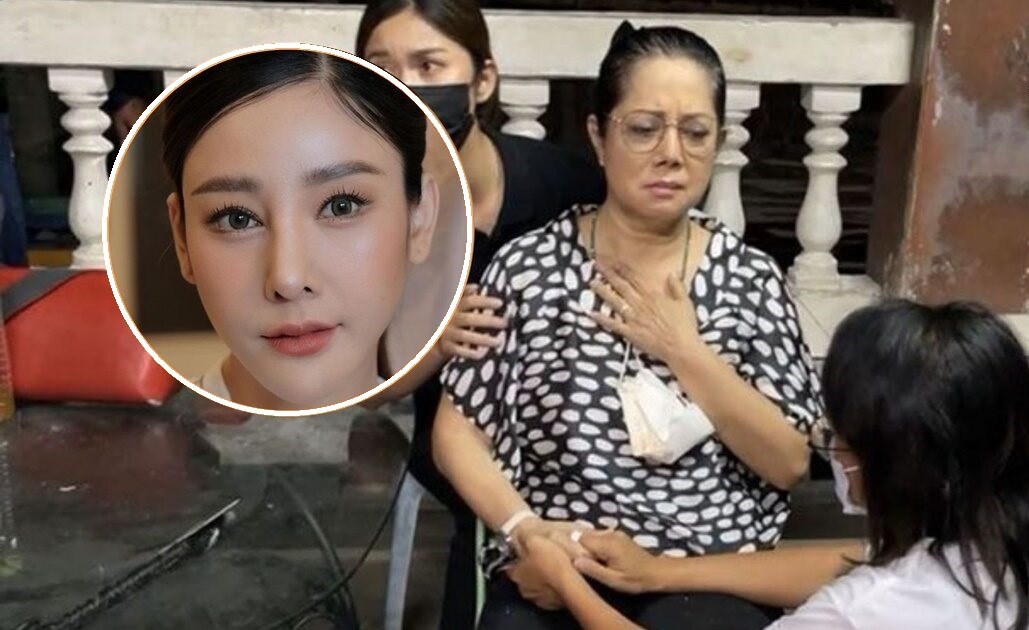 In a statement on Friday, the TV Program stars' mother said she had forgiven the two male companions who were with her daughter on the speedboat when she drowned, but not the others.
During an interview with TV Channel 3, Ms. Panida Siriyuthayothin said she forgave Mr. Tanupat "Por" Lerttaweewit, the speedboat owner, and Mr. Phaiboon "Robert" Trikanjananun, the boat driver.
Her forgiveness comes a day after Mr. Tanupat promised to care for Ms. Panida and compensate her with an alleged sum of 30 million baht (US$917,880).
She said if Nida earned one million baht (US$30,596) from a TV program, and she had lived for 30 more years I could multiply that sum by 30. "This excludes lost income from photo sessions as a model," Ms. Panida said. Nida was 37 when she died.
Ms. Panida has denied all allegations her forgiveness was based on the monetary compensation she expected to receive.
She also said that she couldn't; forgive Nida's manager, Idsarin "Gatick" Juthasuksawat, because Gatick did not contact her about her daughters' death until 3 days afterwards.
Ms.Panida also blamed Gatick for causing her daughter's death.
Nida's Manager Blasted for Distorting Truth
A close friend of TV Program Star Nida "Tangmo" Patcharaveerapong has blasted her manager for distorting the facts surrounding her death.
Surattanawee "Bow TK" Suviporn, the former singer with the pop group Triumphs Kingdom, gave a witness statement to police investigators on Thursday night.
TV program star Nida, 37, disappeared from a speed boat she and a group of friends were aboard on the Chao Phraya River on Thursday night last week. She was found dead 38 hours later
In later interviews with reporters, Surattanawee talked about the meeting she had with Idsarin "Gatick" Juthasuksawat at the NBC Boat Club. The meeting took place where the speedboat was being stored in Nonthaburi province, right after the tragedy on Feb 24, as seen on CCTV security camera footage.
Nida's manager, "Gatick" was one of five passengers on the speedboat when the TV program star allegedly fell off the boat into the Chao Phraya River.
Ms. Surattanawee claimed she wanted to wait for Ms. Idsarin to speak first so she broke her silence. She said Nida's manager's statement did not match what she heard.
Ms. Surattanawawee was friends with both Nida and Gatick.
TV Program Star's Bestie says Manager Twisted the Truth
According to Surattanawee, the facts surrounding the tragedy have been twisted. She told reporters that around midnight she arrived at the boat club, where the speedboat was docked. She said when she met everyone there was a stunned silence.
After accompanying Ms. Idsarin to the police station, she drove the star's manager to her home. She spent about an hour with Nida's manager in the car.
However, she refused to disclose what they discussed.
After hearing what Tangmo's manager said about the incident, Ms. Surattanawee said she became angry. The next day, Idsarin contacted her by telephone and apologized for creating a problem. In English, she told Ms. Idsarin, "The truth will set you free.".
Surattanawee also spoke about her relationship with "Benz".
"Benz" is Darinrat Meenavanich, a singer married to Tanupat "Por" Lerttaweewit, the owner of the speed boat. According to Ms. Surattanawee, they were cousins.
Benz's father was her mother's elder brother, she said. The mother later married a police officer after her parents separated.
The speedboat, which was travelling from the Krung Thon Bridge in Bangkok to the Rama VII Bridge in Nonthaburi, had six people on board including Nida. About 10 pm on February 24, she fell off the boat near the Pibul 1 pier in Nonthaburi.
On Feb 26, two days after the actress went missing, rescuers found her body close to the pier in Nonthaburi.
More Charges Pending
On Thursday, police said they had questioned eight more witnesses related to the TV program stars' death. Police have yet to pinpoint how or why she fell from the boat into the Chao Phraya River.
Presently, only two of the people on the speedboat have been charged so far.
They are the speed boat owner, Mr. Tanupat "Por" Lerttaweewit and Mr. Phaiboon "Robert" Trikanjananun the speedboat driver.
Both Tanupat and Phaiboon were charged with operating an unlicensed vessel and negligence causing death.
Trending CTN News: