Tourists Stranded in Northern Thailand After Road to Collapses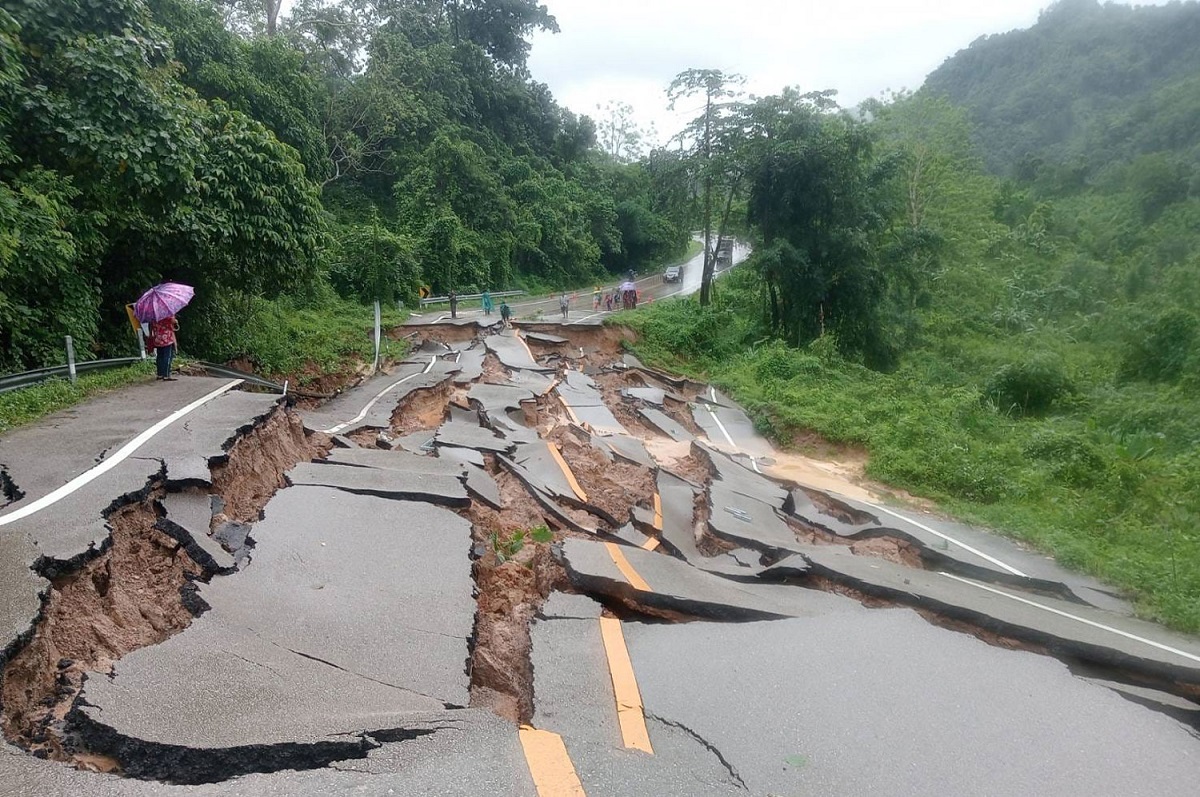 Continuous rainfall in various provinces in northern Thailand has caused road closures and landslides, tourists in Nan province were stranded after a road collapsed. Heavy rains have caused landslides and flash floods, destroying highways in Nan and Mae Hong Son in the north and Tak and Kanchanaburi in the west.
Continuous rains have pounded Nan province's Pua and Bo Kluea districts, with mountain slopes unable to absorb precipitation, leading in three landslides along Highway 1256 and four along Highway 1081, which have blocked traffic.
Excessive rains has generated mountain flow, which has resulted in significant erosion, road collapses at seven spots, and landslides covering the road surface, rendering some sections unusable.
Nan provincial governor Wiboon Waewbandit and local authorities visited the Bo Kluea area on Tuesday to assess the damage caused by the torrential rains and landslides. According to officials, Ban Bo Luang School is being used as a temporary shelter for residents from 14 houses at risk of being buried by landslides.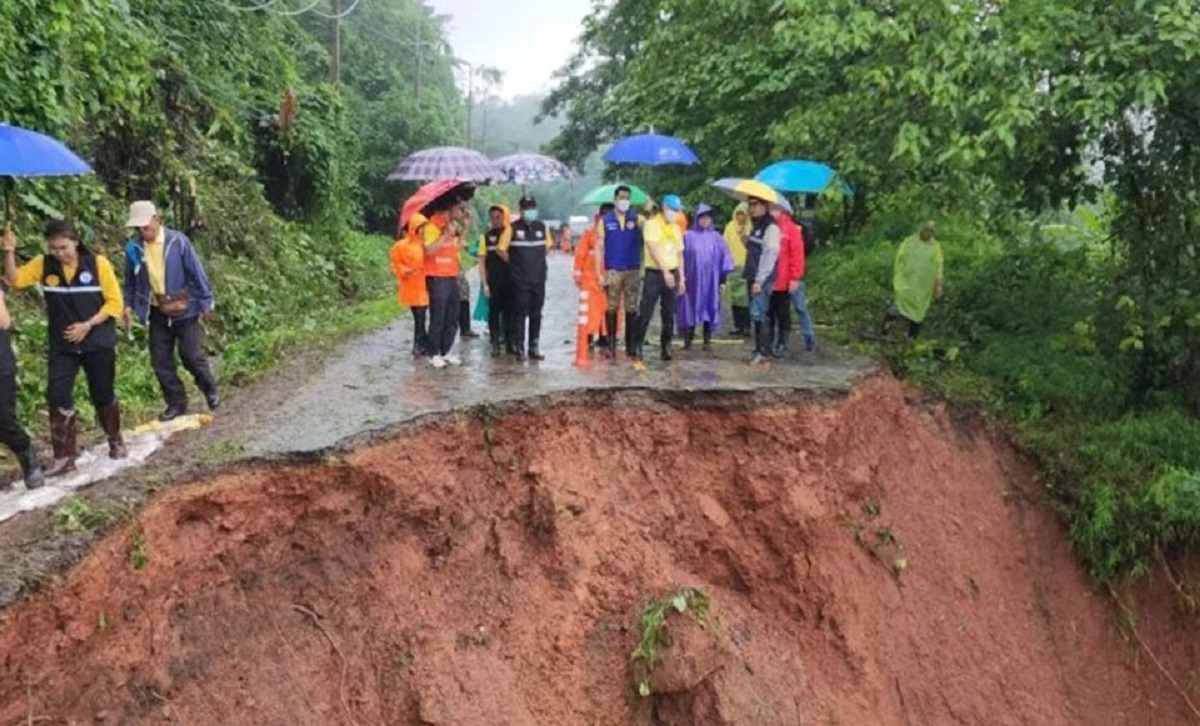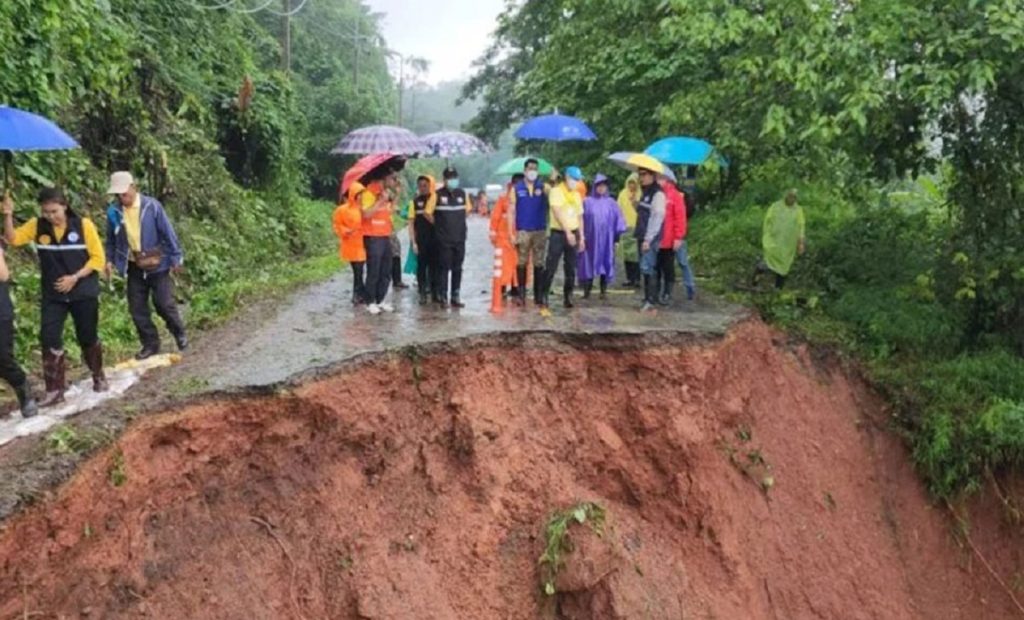 The impacted area includes the route to Sapan's tourism destination. Authorities are preparing to build a Bailey bridge, which should be ready for traffic in 1-2 days.
Residents and visitors are encouraged to avoid the path between Bo Kluea and Sapan and to use caution when passing through this area.
The Highway Department of the Bo Kluea district has directed a maintenance and construction team in Phichit to install a prefabricated Bailey bridge at landslide-prone areas of the roadways. It will take a few days for traffic to resume.
Meanwhile, in Tak, heavy rain has caused road subsidence and flash flooding in both the Mae Sot district of Tak and the nearby Myawaddy township in Myanmar.
Heavy rains have flooded the main road between Myawaddy and Hpa-An township in Karen State. Myawaddy residents were also flooded, and traffic and transportation were disrupted.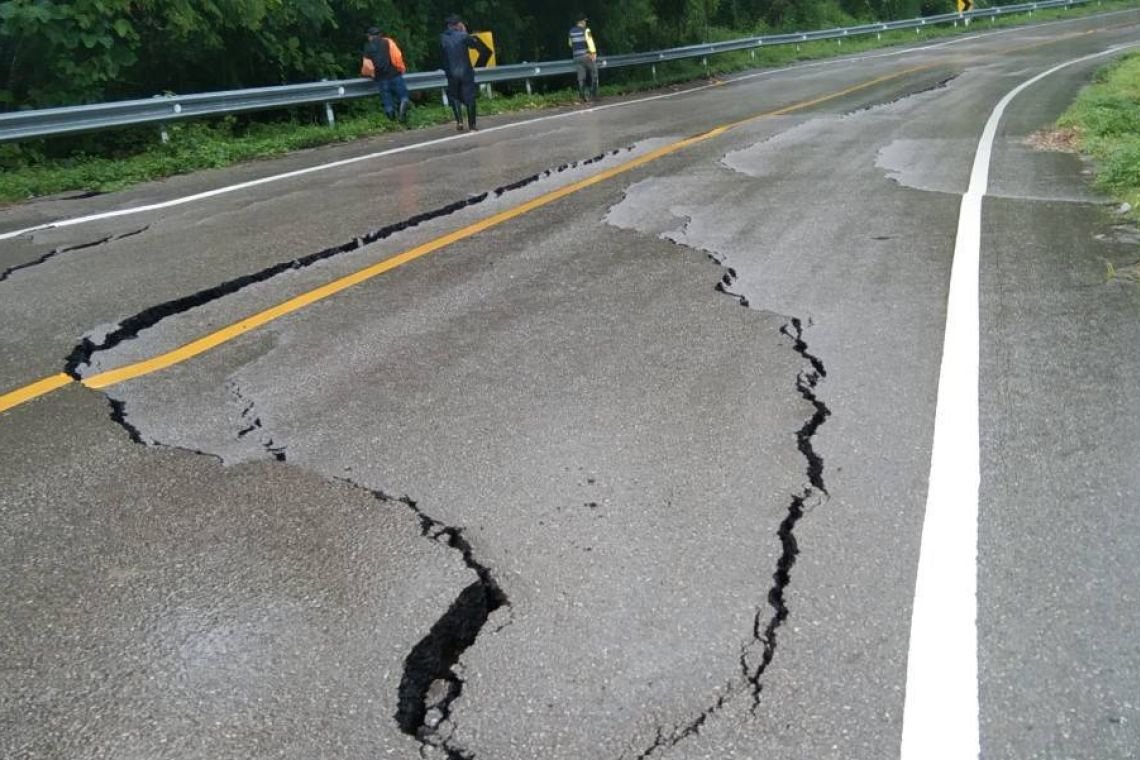 A Subsidence happened on Highway 105 in Tak's Tha Song Yang area on Tuesday, triggering a five-meter-deep and 60-metre-long fracture that halted traffic. Tak Highway District 2 (Mae Sot Office) has constructed an emergency road detour and intends to construct a Bailey bridge on damaged roadways.
The Geohazards Operation Centre has issued a warning that flash floods will occur in the provinces of Mae Hong Son and Nan in the north, and Tak and Kanchanaburi in the west, until tomorrow.
From Tuesday through Friday, the Thai Meteorological Department forecasted a mild southern monsoon across the Andaman Sea and the Gulf of Thailand.
Simultaneously, a low-pressure trough will cover southern China and northern Vietnam, resulting in severe rainfall across northern Thailand.
The mild trough will proceed over Thailand and Laos this weekend, joining the low-pressure trough that covers northern Vietnam.
Phuket Thailand Sees 4 Tourists Dead From Drowning in Only 5 Days