Thailand's Justice Minister Faces Backlash Over Royal Pardon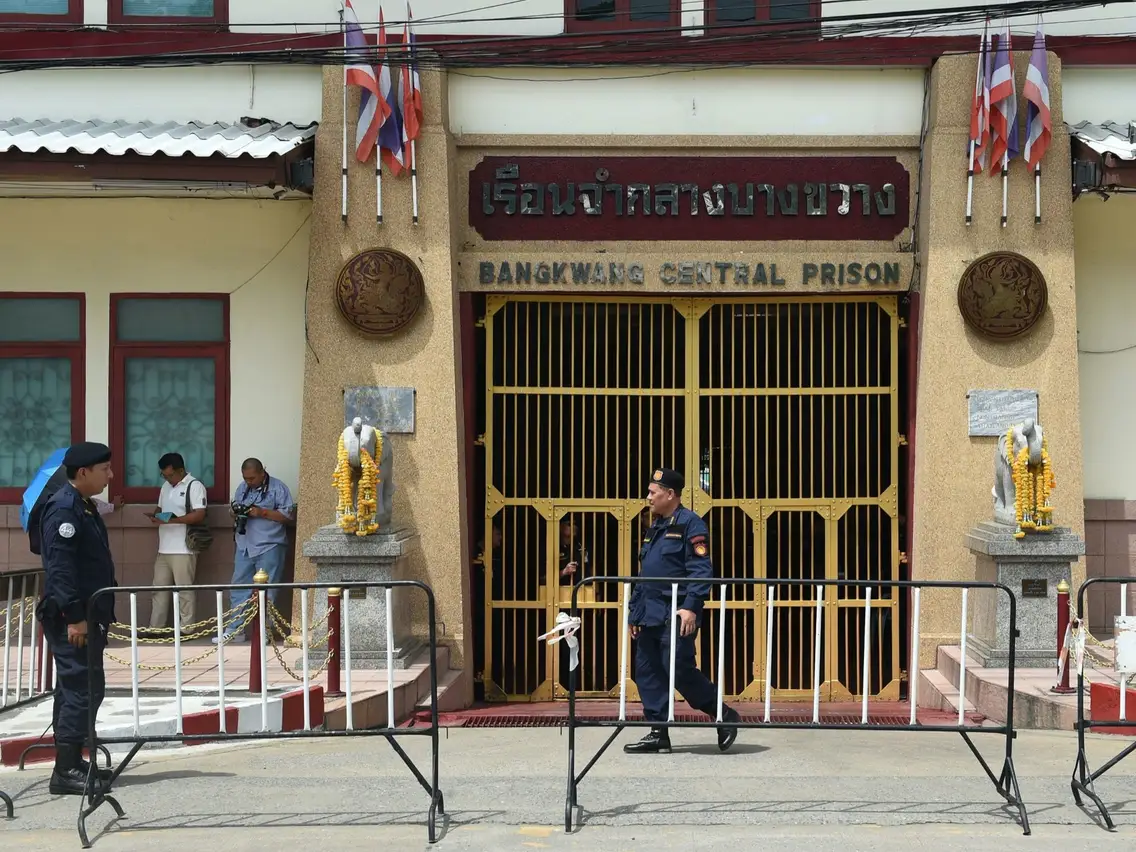 Thailand's Justice Minister Somsak Thepsutin's loyalty to the public has been called into question after he secured Royal Pardons for "Big Fish" serving time in one of the country's costliest corruption cases.
His role in securing the Royal Pardons has not only hurt Mr Somsak as Justice Minister but possibly his future.
An announcement of those eligible for early release was published in the Royal Gazette a few weeks ago. The inclusion of former cabinet members and high-ranking civil servants incarcerated for what critics deemed to be one of the largest "heists" in history drew condensation from the public.
The case involved the graft-filled rice-pledging scheme under the previous Yingluck Shinawatra administration, which reportedly cost hundreds of billions of baht.
A huge amount of rice was sold to a bogus buyer in China when it never left the country in reality. According to the court, cash distributed as part of the rice-pledging scheme ended up in the pockets of politicians and senior state officials.
A number of opponents of the rice-pledging scheme who helped gather evidence to support an ironclad case against the suspects were shocked at the news that the Justice Ministry and the Corrections Department were seeking a pardon that would see the guilty parties walk free after only serving a few years in prison.
Royal Pardons for Rice-Pledging Scheme grafters
Among those who will have their sentences reduced are former commerce minister Boonsong Teriyapirom, whose 48-year sentence will be reduced to 10 years and eight months; and former deputy and current minister Poom Sarapol, whose 36-year sentence is now expected to be lowered to five years.
According to the Criminal Division of the Supreme Court, both were found guilty in 2017 of Persons Holding Political Positions.
Dr Warong Dechkitvigrom, leader of the pro-monarchy Thai Pakdee Party, played an important role in exposing the graft. He was shocked to see people he worked hard to put in jail, to make them pay in full for their crime, have their sentences cut by more than half.
On social media, he took aim at Prime Minister Prayut Chan-o-cha rather than Mr Somsak.
As Dr Warong reminded Gen Prayut, he was able to stay on as premier because people had confidence in his integrity. Nonetheless, the pardon had been sought by the Corrections Department and the Justice Ministry, which indicated blatant injustice.
Mr Somsak's action demonstrated that punishment for corruption can be reduced to a simple slap on the wrist, undermining the rule of law. Since there are loopholes to exploit, unethical politicians would not be afraid to commit graft.
The early release of the rice scheme convicts, according to Dr Warong, is tantamount to reversing the court's decision to impose heavy sentences.
No Royal Pardons for Graft Politicians
General Prayut was urged to take action in dealing with the matter properly. As a result, the premier has formed a panel to examine criteria for granting a royal pardon to inmates convicted of graft.
Dr Warong said it was best to remove Mr Somsak as justice minister and ensure that the Correction Department has the authority to request a royal pardon for convicts. Politicians in jail for corruption should be exempted from a pardon, he said.
Jaran Pukditanakul, a former Constitutional Court judge, also strongly opposed the reduced jail terms for graft inmates.
According to him, the issue could undermine the justice system. Numerous resources and efforts were used to bring the perpetrators to justice, only to have their efforts undone for no apparent reason. The prime minister must address this issue.
According to the former judge, the inmates convicted in the major corruption case qualified for reductions in their sentences four times in a row – in the period between Aug 15, 2020, and Dec 6, 2020.
It is the misconception that there is a legal backdoor to exploit that creates the insidious danger of freeing some people before they have a chance to repent that poses the biggest threat.
Justice minister faces public disapproval
Graft, Mr Jaran said, is far more detrimental to the country than drug offences. In his opinion, a petition should be made to the Constitutional Court, via the Office of Ombudsman, asking the court to determine whether an amnesty decree violates the charter.
Meanwhile, Mr Somsak might be adversely affected by the early release of those behind the rice-pledging graft if he contemplates leaving the ruling Palang Pracharath Party (PPRP) to pursue another political path.
His faction, the Three Allies, is one of the founding members of the PPRP. There are reports of strained relations between some faction members and some key figures in the main opposition Pheu Thai Party, which could lead to the faction returning there or establishing a new party.
Mr Somsak's image might change from being a political asset to being a liability because of the pardon controversy. In fact, it may even limit his options in politics ahead of the next election, which could take place later next year.
Source: Bangkok Post