Thailand Resumes No Quarantine Test & Go Program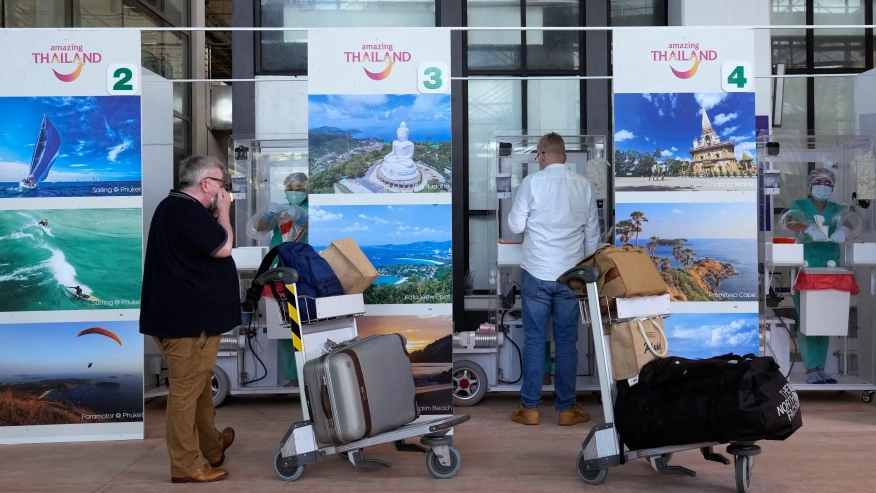 As part of the Test & Go quarantine free program, travelers who are fully vaccinated are required to take an additional RT-PCR test on their fifth day of arrival. Travelers must wait at their hotel for the results, or they will face harsh legal penalties.
As a result of growing concerns about the Omicron variant of Covid-19, the scheme, which required visitors to spend one night in a certified hotel while they awaited the results of their first RT-PCR test, was suspended.
The official spokesperson for the Centre for Covid-19 Situation Administration (CCSA), Dr. Taweesilp Visanuyothin, said yesterday that visitors from all countries will be able to register for today's Test & Go program which is open to all visitors.
Upon arrival, travelers should take the standard Covid-19 test and show proof of hotel bookings for the first and fifth nights at any hotel that has a partner hospital, the official said.
Test & Go Program health Insurance
Dr. Taweesilp also advises travelers to be sure their health insurance or Covid-19 covers related expenses, as otherwise, they will be responsible for all the costs themselves.
He said the Test & Go program was revised to help tourism operators and to prevent the spread of the virus.
He said a few visitors disobeyed disease control measures on Jan 22. The vast majority of cases involved them failing to stay at designated locations, so they couldn't be located when their test results came back positive.
According to Dr. Taweesilp, 185,037 visitors came to Thailand during the first month of the Test & Go program, and 6,802 were positive for Covid-19.
Visitors who violate the requirements and other disease control measures will face legal action, including a fine of up to 20,000 baht if they repeat the offense.
Meanwhile, the Director of the News Division of the Department of Information at the Foreign Ministry, Maratee Nalita Andamo, confirmed that the Thailand Pass system will accept registrations for travelers entering via the Test & Go scheme as of today.
Thailand Pass
In addition, she emphasized that Thailand Pass, launched on Nov 1 last year, has never closed since it is used for other programs. While travelers will be required to book a hotel and take a mandatory test on the first and fifth days, they may book different hotels, she explained.
She said after registration, travelers cannot travel immediately. They are advised to plan their trip at least seven days in advance since hotel reservations and vaccination certificates must be verified.
"Visitors who are staying in Thailand for less than five days are only required to book and test on the first day, and provide their departure information in the Thailand Pass system," she said.
Meanwhile, Government spokesperson Mr. Thanakorn Wangboonkongchana told a press briefing that the Health Department is also ready to restart the scheme.
He said the Health Ministry officials have worked closely with Tourism Council of Thailand officials to revise disease control measures and prepare a response plan if the outbreak worsened.
According to him, tourist arrivals this month will be around 200,000-300,000, close to December's number. In March, the number is expected to increase.
Furthermore, Prime Minister Prayut Chan-o-cha has stressed the promotion of the country's soft power initiatives to attract foreign tourists, he said.
Food, sports, movies, music, and the performing arts can be used to promote the country's image and generate income as part of Thailand's soft power development efforts, he said.
According to The Washington Post, Thailand remains a popular destination for American tourists seeking wellness and health.
Source: Bangkok Post
Trending Articles: