Thailand Approves China's Sinovac Vaccine for Children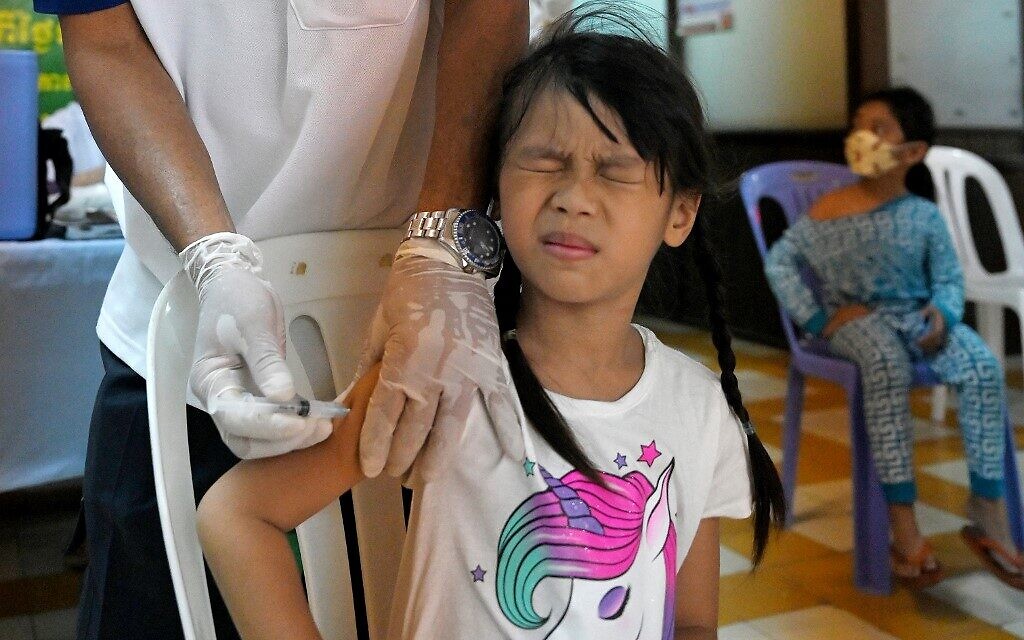 China's Sinovac Covid-19 vaccine has been approved in Thailand for use on children over the age of three after approval by a Public Health Ministry subcommittee on immunity promotion.
Dr. Opas Karnkawinpong, director-general of the Department of Disease Control, announced on Monday that a sub-committee decided on Friday to allow minors between the ages of three and 17 to receive the Covid-19 vaccination made by Sinovac in China.
In order to administer Sinovac to children, Dr. Opas said that a parents' consent is required.
Sinovac's effectiveness and safety for children and adolescents have been demonstrated in numerous research studies, according to Opas.
Even though the subcommittee has approved the use of Sinovac jabs for minors, Dr. Opas said the Food and Drug Administration (FDA) must certify the vaccine is safe for use in that age group, especially toddlers.
He said minors in this age group can receive the vaccine immediately once it has been approved by the FDA.
Sinovac gives parents broader vaccine choice
Thailand's Food and Drug Administration (FDA) approved the Pfizer-BioNTech vaccine in December 2021 for children ages five to 11.
In addition, the subcommittee approved an AstraZeneca booster for those who received the first two shots. This was after a study from the United Kingdom showed that three shots were sufficient to improve immunity.
Meanwhile, Anutin Charnvirakul, the Minister of Public Health, praised the move, saying now parents will have a broader choice of vaccines.
Since the nation has procured a variety of Covid-19 vaccines for people from all backgrounds, Anutin advised the public to get vaccinated as soon as possible.
He noted that acquiring immunity through vaccinations would be safer than surviving an infection. If a person catches the virus, vaccination could lessen the severity of the illness.
On Monday, according to Bangkok Post, the Queen Sirikit National Institute of Child Health began vaccinations for children between the ages of five and 11. They received Pfizer's mRNA-based vaccine for children, which requires a different preparation before administration.
There are 5.8 million children in Thailand between the ages of 5 and 11, including 900,000 who are considered vulnerable to infections.
Related CTN News: