Thailand to Promote Cannabis 101 Handbook to Farmers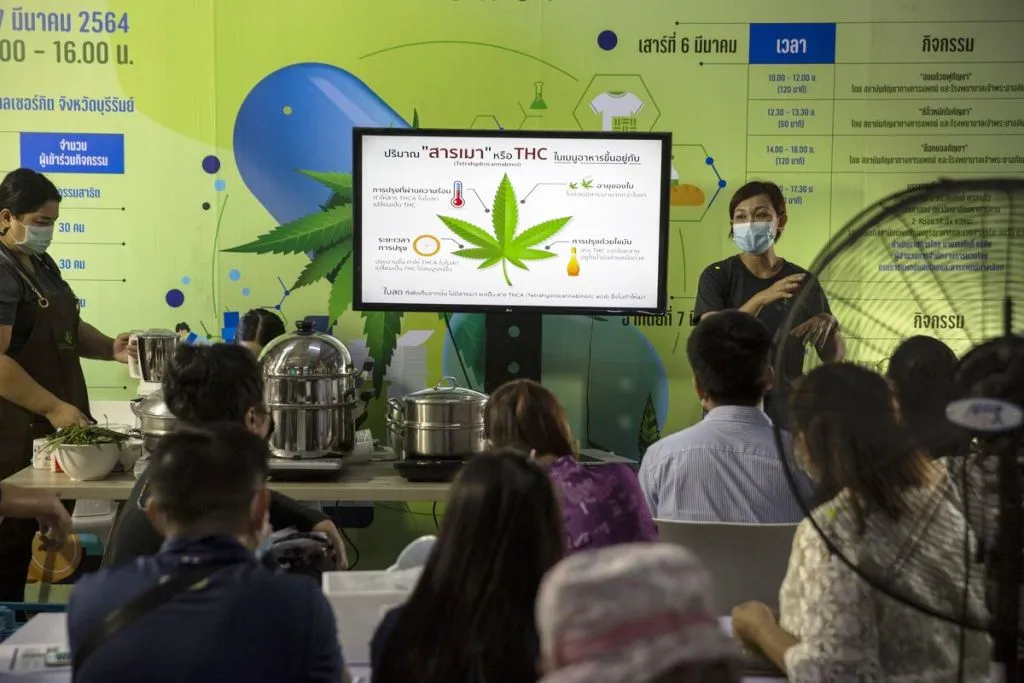 Thailand is not only the first Asian nation to decriminalize cannabis it is now assisting farmers on how to grow the new cash crop. Cannabis and hemp are being promoted as cash crops for farmers to earn more income.
Thailand's Department of Agriculture reports it is producing a cannabis 101 handbook to assist farmers in growing cannabis as part of efforts to register wider varieties of the plant.
Thailand's Deputy Minister of Agriculture Mr Mananya Thaiset said on Thursday that his department was making plans to help farmers by creating a handbook after the delisting of cannabis as a narcotic.
On Wednesday, Thailand's Office of Narcotics Control Board endorsed the delisting of cannabis and hemp as Category 5 narcotics. Unless they contain more than 0.2% by weight of tetrahydrocannabinol (THC), cannabis and hemp extracts are excluded from the measure.
The delisting of cannabis as a narcotic in Thailand was urged by the governing coalition's Bhumjaithai Party. The party's pre-election platform in 2019 included cannabis legalisation. In addition, the party supported the bill that legalizes the use of cannabis and hemp for medical and scientific purposes.
The Public Health Ministry released a draft announcement stating that cannabis and hemp would be delisted in a sponsored bill.
Thailand propagating 39 cannabis varieties
Thailand's Health Minister Mr Anutin Charnvirakul, who leads the Bhumjaithai Party, said previously that he expects lawmakers to approve the cannabis bill, which he described as valuing cannabis as a medicinal and economic plant.
Mr Pichet Wiriyapaha, the director-general of the Agricultural department said that his agency would publish a guide on growing cannabis for farmers.
The Department of Agriculture will work directly with the Department of Land Development in devising a map of the most suitable locations to plant cannabis in Thailand.
He said that the Department of Agriculture was studying and propagating 39 cannabis varieties in 87 experimental locations across the country.
On Wednesday, Thailand's Deputy Prime Minister Gen Wissanu Krea-ngam cautioned against people growing cannabis for recreational use. He urged people to wait until the law is enacted.
Meanwhile, Mr Pichet stated that his department has registered five kinds of cannabis and eight kinds of hemp. The Department of Agriculture also authenticated certain varieties that had been registered.
Cannabis and hemp varieties were being accepted to give people who want to grow the plants more choices.
In December of last year, Thailand removed parts of the cannabis plant – except the THC-rich buds that produce a high – from its narcotics list.
By Geoff Thomas
Trending CTN News: