Russia Accused Of Holding Belarus Hostage With Missile Station Deal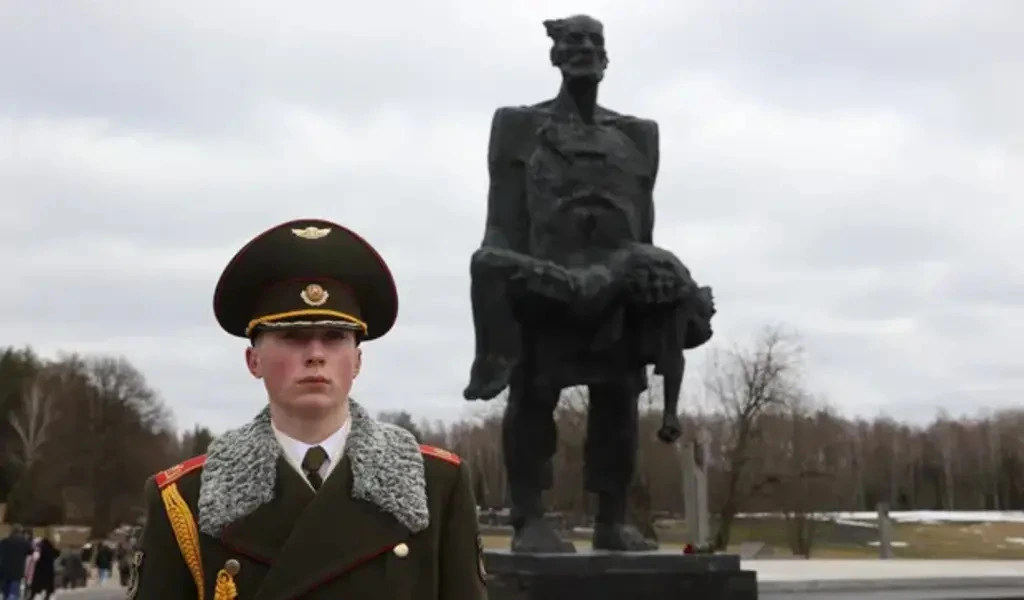 (CTN News) – Ukraine accuses Russia of destabilizing Belarus and turning it into "a nuclear hostage" after Putin announced he had made a deal with Moscow to station tactical nuclear weapons there.
Sviatlana Tsikhanouskaya, Belarus' opposition leader in exile, said the move reflected Russia's further subjugation of Belarus.
Despite the Russian president's suggestions that this wouldn't violate non-proliferation agreements and that similar agreements the US has with several of its European allies, Kyiv dismissed them.
In his view, the deal maximized what he called "negative perceptions and public rejection of Russia and Putin in Belarusian society". Oleksiy Danilov, the head of Ukraine's national security and defence council, called it "a step towards internal destabilization" of Belarus.
"The Kremlin held Belarus hostage," he tweeted.
Ukraine's president's adviser, Mykhailo Podolyak, mocked Putin's plan, saying the leader was "too predictable". "Podolyak admits to being afraid of losing and that his only tactic is to scare people," he tweeted on Sunday.
This is the first time Putin has announced a plan to station nuclear weapons in another country after the full invasion of Ukraine.
During negotiations on Saturday, the president said Belarusian President Alexander Lukashenko had "long raised the question" of nuclear deployment in his country.
"Russia's deployment of tactical nuclear weapons in Belarus directly violates the Belarusian constitution and violates the will of the Belarusian people to become a non-nuclear state," Tsikhanouskaya argued.
Belarus is now a potential target for preventive and retaliatory strikes due to the illegal seizure of power by the illegitimate regime of Lukashenko."
The foreign policy chief warned Belarus of further sanctions. Belarus should not host Russian nuclear weapons. Belarus still has time. In a tweet, Borrell says the EU stands ready.
As reported by the Federation of American Scientists, Moscow has 5,977 nuclear warheads in its arsenal. With 5,428, the US has fewer.
According to the Center for Arms Control and Non-Proliferation, there are about 100 US nuclear weapons – airborne gravity bombs – located in Europe at multiple bases in five countries.
Russian nuclear weapons could be used in the Ukraine war, the US said, playing down concerns. Our nuclear posture has not changed nor does Russia appear to be preparing to use a nuclear weapon. An official in the US administration said the US remains committed to NATO defence.
Belarus and Russia have been discussing the transfer of nuclear weapons for some time.
Several weeks before Putin sent tens of thousands of troops into Ukraine, China and Russia signed a "no limits" partnership accord. Putin's decision has been praised by Beijing, who has refrained from criticising it.
He referenced a defence agreement signed by Britain and Japan earlier this year and named Australia, New Zealand, and South Korea as potential Nato members.
As a result, western analysts are predicting the west will build a new axis like that created by fascist Germany, Italy, and militarist Japan in the 1930s, Putin said. The words he used reflect his ongoing attempts to suggest Ukraine's western supporters are determined to threaten Russia.
SEE ALSO:
Trump to Rally at Site of deadly Anti-Government Siege in Texas