Storm Kills 26 In Mississippi Tornado: Biden Declares Emergency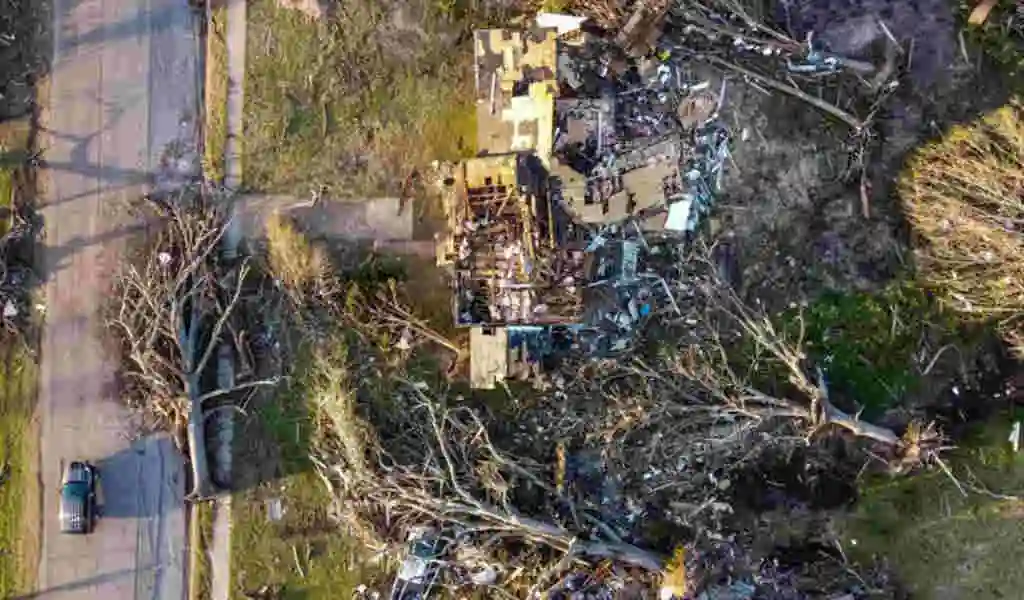 (CTN News) – A devastating tornado struck Mississippi on Sunday, causing at least 26 fatalities, as rescue workers searched for survivors. U.S. Vice President Joe Biden declared a federal emergency for the state.
Tornado in Mississippi kills 25: highest toll in 21st century
Mississippi recorded 25 deaths and dozens of injuries, with another man dying in Alabama, which lies in the neighboring state's southern region.
Among the most economically deprived areas of Mississippi's poorest state, the tornado killed the most people in more than five decades.
The Delta town of Rolling Fork, with a population of about 2,000, was reduced to rubble. The aftermath of the storm revealed crushed cars, a toppled municipal water tower, and bent trees stripped of their leaves.
In an interview with ABC News on Sunday morning, Rolling Fork's mayor, Eldridge Walker, said the community had been destroyed. It's now time to put everything back together."
Walker, who is also a local funeral director and lost friends in the tragedy, expects search and rescue efforts to conclude Sunday, with the majority of community members now safe.
He said it was devastating and heart-wrenching. It is with deep sorrow that I extend my condolences to the families who have lost loved ones in this tragic event."
A major disaster declaration was announced by the White House early Sunday morning, unlocking federal funding for four Mississippi counties hit hardest, which will enable businesses and residents to recover.
On Sunday, Federal Emergency Management Agency (Fema) administrator Deanne Criswell was scheduled to visit Mississippi.
The Biden administration promised to do everything in its power to assist, he said on Twitter on Saturday. Throughout the recovery process, we will provide you with the support you need."
Gov. Phil Bryant, the Republican governor of Mississippi,
Spoke on Sunday
Tate Reeves thanked the president for approving his disaster declaration in a letter. As Reeves visited communities affected by the disaster on Saturday, he said: "Mississippi has a strong spirit, and the people are ready to rebuild! "
At the Vatican on Sunday, Pope Francis included affected communities in Mississippi in his prayers.
Over the weekend, torrid weather events continued to batter the region. On Sunday morning, a tornado hit Troup county, Georgia, near the border with Alabama, causing multiple injuries and damage to almost 100 homes.
The National Weather Service in Mississippi warned of severe weather throughout large portions of the state throughout Sunday, including large hail and tornadoes. Louisiana and Alabama also issued severe weather warnings.
SEE ALSO:
Russia Accused Of Holding Belarus Hostage With Missile Station Deal