PSG President Storms Into Referee Room After UCL Defeat To Real Madrid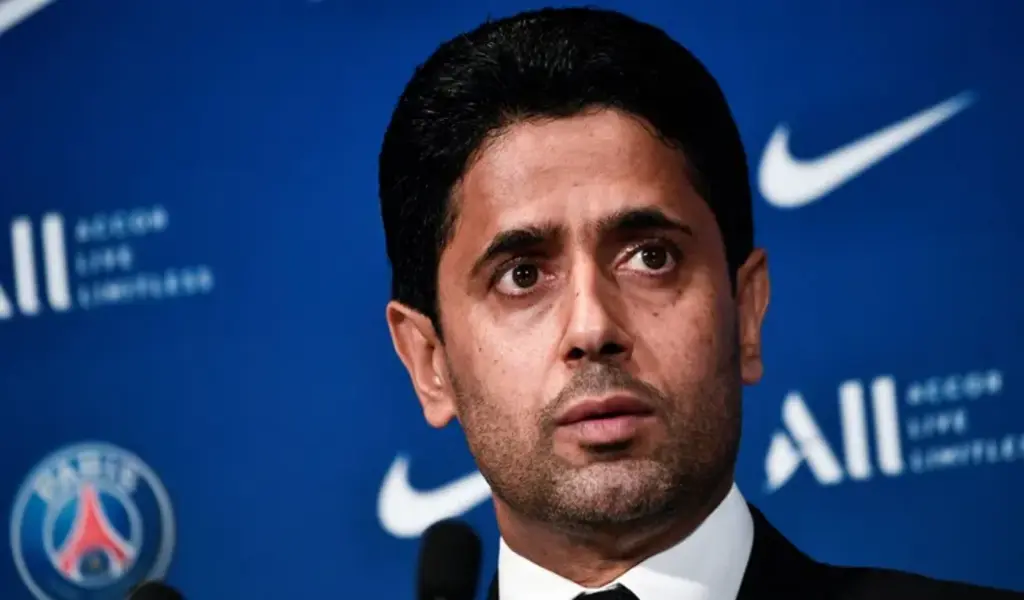 France's Paris Saint-Germain (PSG) suffered a shock exit from the UEFA Champions League Round of 16 despite having a 2-0 lead at one point in the tie. In the first leg, PSG won thanks to a stoppage-time goal from Kylian Mbappe, who also scored in the second leg to open the scoring.
From that point on, Real Madrid got back into the match with a second-half hat-trick from Karim Benzema, meaning they won 3-1 on the night and 3-2 on aggregate. Carlo Ancelotti's side pulled off an amazing comeback, but the match was not without controversy as Benzema's first goal was deemed to have been the result of a foul during the build-up.
According to reports, Nasser Al-Khelaifi stormed the referee room after the Real Madrid vs PSG second leg match sparked controversy. Meanwhile, PSG coach Mauricio Pochettino criticized the refereeing decision and stated that Real Madrid's first goal should have been chalked off.
Must Read: Real Madrid Defeats PSG To Qualify For The Champions League Quarterfinals
Real Madrid vs PSG: Al-Khelaifi storms referee room post-match defeat
According to Marca, PSG president Nasser Al-Khelaifi was incensed by the refereeing decisions during his side's UEFA Champions League Round of 16 second-leg loss to Real Madrid. It is reported that he stormed downstairs from his box after the full-time whistle and went to the referee's dressing room to complain about the controversial decisions during the game. It is reported that he was removed from the area with great difficulty.
PSG's president was reportedly unhappy that his side was not given a free kick for closing down Real Madrid's goalkeeper Gianluigi Donnarumma. PSG coach Mauricio Pochettino stated after the match that he was puzzled as to why Benzema was not given a foul.
After the UEFA Champions League loss, Pochettino said, "I think the first goal changes everything. It's a shame because when you see the action again, it's a foul. Afterward, the game changed. That goal changed everything. It's hard to ignore this. I won't accept it."
Also Check: