Your MacBook is cluttered with junk? BuhoCleaner has the solution for you. It is an all-in-one Mac cleaner and optimization tool that helps you to manage your MacBook cache, remove junk files, uninstall apps you don't use and keep your Mac's working performance at the best. With its intuitive design and user-friendly interface, BuhoCleaner is the easiest way to manage your Mac!
Features of BuhoCleaner
BuhoCleaner makes it easy with our new, simple and user-friendly interface! With just one tap, you can now do the following:
Clean up Mac cache junk in one tap
Mac computers are notoriously slow due to the high number of apps and files on them. After a year or two, these caches can take up more than 10GB of space, slowing the computer down substantially. There are a few ways to speed up your Mac but one of the simplest is by cleaning out your caches with BuhoCleaner.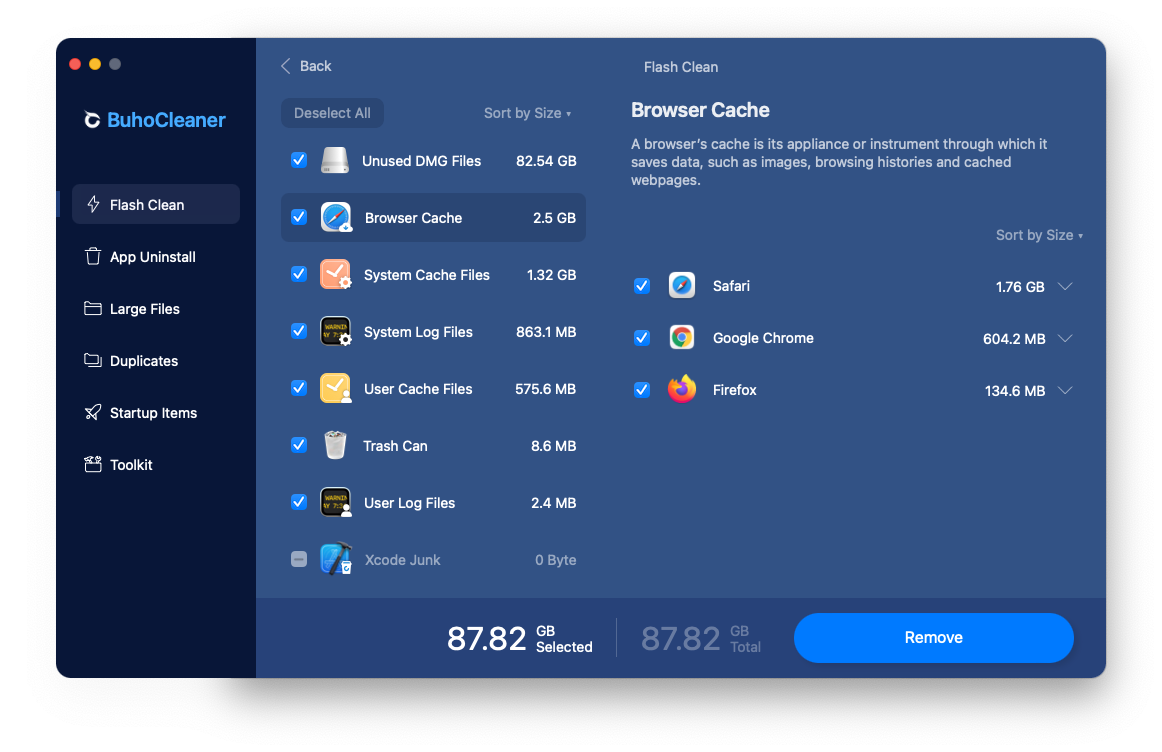 Completely uninstall unwanted apps 
If you have apps that are taking up too much space but you can't seem to delete them, BuhoCleaner has the answer. This app will completely delete the app and its data, freeing up a ton of storage space for you. All of us have at least a few apps that we never use. Apps that we download and forget about, or apps with features that we don't need. It's time to uninstall these unused apps and free up some space on your device.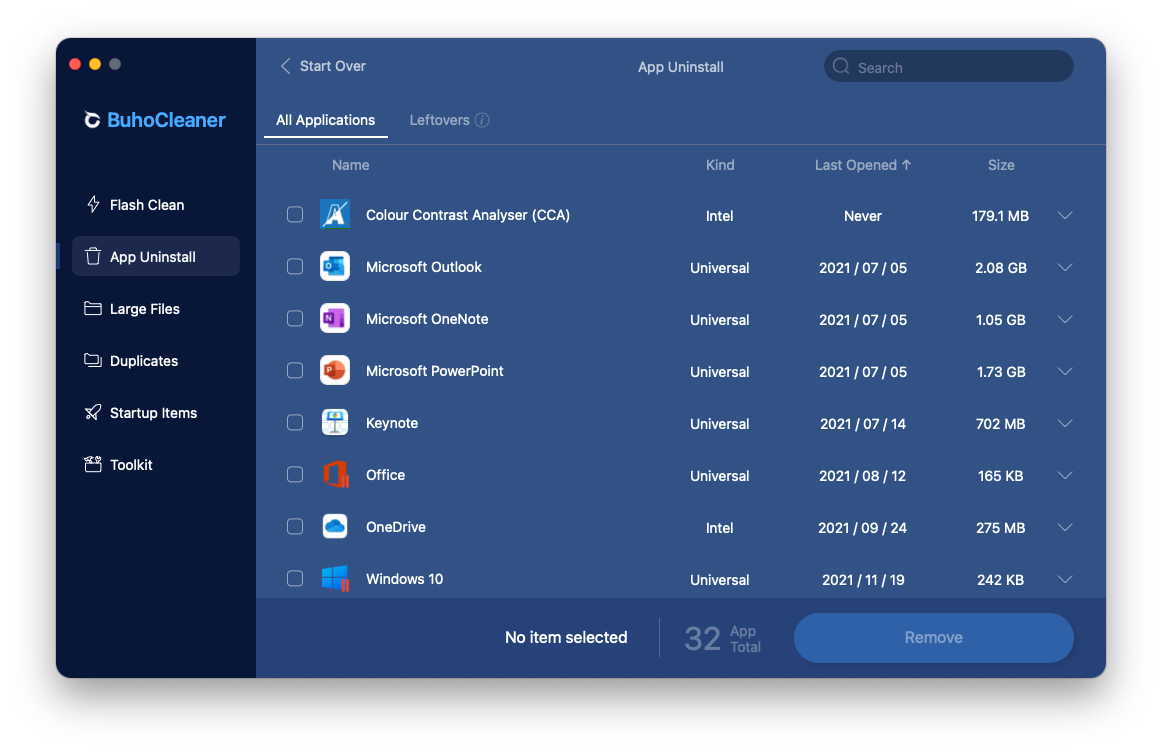 Find and delete large files in a snap
Mac users can find and delete large files in a snap with BuhoCleaner. This utility clears up space by finding and deleting large files, unwanted apps, and caches. It also helps manage the data on mac like never before. macOS has a built-in utility that allows you to find and delete large files with the click of a button. When you have a lot of files clogging up your hard drive, those large files can take up space and slow down your computer.
Remove duplicate photos, songs, movies, and documents
Buho Cleaner is a powerful and intelligent file cleaning app for Mac. It can search and remove duplicate files from your computer that are taking up too much space, including photos, songs, movies, documents, etc.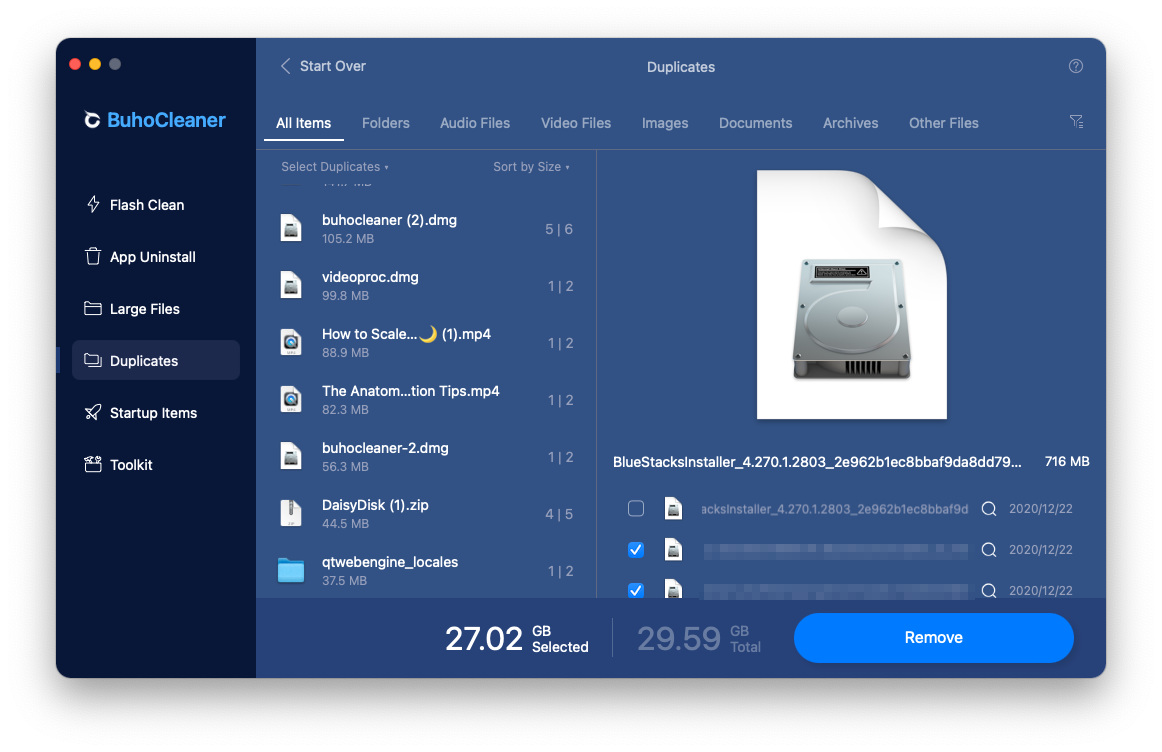 Manage startup programs easily 
BuhoCleaner is a Mac application that lets you decide which programs you want to start when your computer starts. It monitors all other applications in the background, and when one is launched the old one gets killed. This saves a lot of space on your hard drive, making it much easier to manage startup programs.
macOS has a lot of built-in features that can help you keep your Mac OS in good shape. But with BuhoCleaner Menu, you can monitor macOS status in real-time, including CPU load, CPU temperature, fan speed, memory usage, and more. You can easily find the tool in the status menu after launching BuhoCleaner.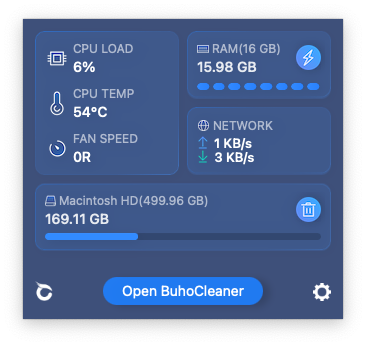 What is the Price?
You can choose from two versions of BuhoCleaner. The free version is limited to 3GB of files deletion while the paid version has no restrictions. Spend only $12.99 and enjoy free lifetime upgrades and 24/7 technical and sales support.
Download from here to have a try.
Conclusion
Having a slow computer is never fun. BuhoCleaner is a tool that will help you keep your Mac safe and in top shape. Join millions of happy users who are switching to BuhoCleaner for the best experience.
Also Check:
The way to Extend the working life of Conveyor Belt
5 Qualities of a Good Virtual Assistant
How To Preorder The New iPhone SE Third Generation
Thailand at the Top of 5G Mobile Smartphone Market in Asean