7 Gifting Ideas To Surprise Your Love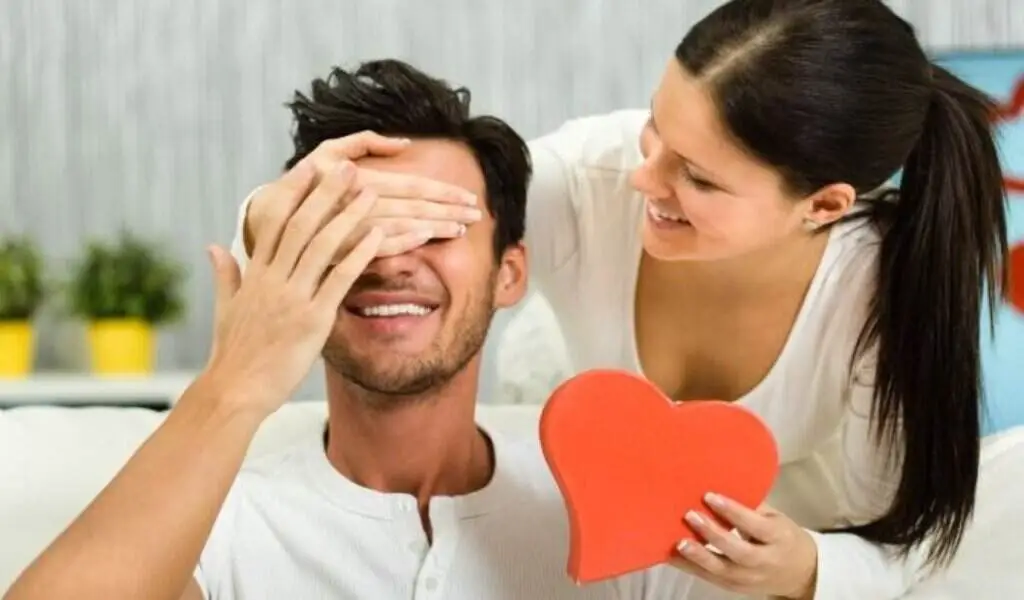 Even though the month of love is over, the season of gifting is still on. And when you're in a relationship with your partner, you definitely don't need a special day to gift something to them, right? This is why gifting your lover something cute is valid throughout the year!
The gifts retailing market is expected to grow by $14.60 billion between 2021-25, with a CAGR of 3.37%. If you're running out of the perfect gifting ideas for your lover, we have a list right here for you!
1. Madeline Two Initial Pendant
If you're in a long-distance relationship, we understand how tough it must be to overcome the distance. In order to show your love for your partner, give them the Madeline Two Initial Pendant.
The chain comes with two pendants, one for each initial that can be custom-made. The necklace comes in three colors- gold, silver, and rose gold and is priced at $82 at Brook and York.
2. Preserved flowers
So you wish to gift your honey some roses but you know they'll wilt in a few weeks or so. Don't worry, you can always gift preserved roses in a box!
The Eterfield Handmade Preserved Roses In A Box on Amazon costs about $300. It's the perfect way to keep roses fresh for a long time, up to a year. Each rose is cut carefully to ensure its longevity and color. The box contains 18 fresh roses that smell absolutely heavenly.
3. Wine
Nothing can say "I love you" as well as a bottle of wine can. This is why you should gift the 2019 Prisoner Red Blend is a 750 ml bottle of wine that costs $49.99 or so. It has an enticing aroma of bing cherry, dark chocolate, clove, and fig among other things.
You can find this heavenly bottle of wine at Wine.com and choose among some of the finest vintage wines available. Even though some say it is too extracted, everyone who has tasted the Prisoner Red Blend has sung praises for it!
4. DIY Truffle Kit
If your partner is a huge chocolate lover, what's a better way to express your love than gifting them a DIY kit of truffles? This unique gift is available on Uncommon Goods for $38. The kit is really easy to handle and comes with instructions on the website.
Your partner and you can even get together and make these truffles on a special date night! Simply melt the French dark chocolate morsels, and start customizing by adding in ingredients like coconut flakes, vanilla, peppermint, or anything else. Finally, add some cream and you're done!
5. Truth or dare game
We've all played these wildly popular games back in our childhood but this version of truth and dare is reserved solely for couples! This box containing 50 truth and 50 dare cards can be bought on Amazon for just $9!
If you wish to spice your date night up a little or do something naughty in the bedroom, you can challenge your baby with a kinky truth or a risky dare! The tin box is pretty small in size so you can even carry it with you if you're going on your honeymoon or for a trip.
6. Custom champagne flutes
Nothing screams celebration like champagne does! Instead of fetching out old and boring champagne flutes to celebrate an important event, gift a pair of custom-made flutes that have both your initials etched on them!
Priced at $85 and found on Uncommon Goods, The incredibly detailed etching is made in the pattern of a tree trunk by a very talented artist named Jennifer Fillinger. Each custom-made flute boasts ultimate elegance and style.
7. Lavender vanilla set
Both your lover and you might be stressed after a long week of work. Then you both should definitely have a home-spa therapy session together! Or you can simply give it to them to show your love. You can buy it on Etsy for $70.
It comes with body butter, candle, massage oil, and relaxing bath gel. All these products are made of essential oils to give you a stress-free atmosphere.
Over to you…
If you wish to surprise your love, these seven gift ideas are surely going to make her squeal with joy. Remember, gifts don't always have to be costly. As long you're gifting something that means something to both of you, any gift is precious!
Also Check: 
Bridal Asia Event 2022, A Paradise For Every New Bride
101 How To Buy Land In Metaverse 2022.
How to Create a Cool Vibe at Your Next Party
An Ultimate Guide to Buy Engagement Rings Online