Sidney Poitier, First Black Actor to Win the Best Actor Oscar, Dies at 94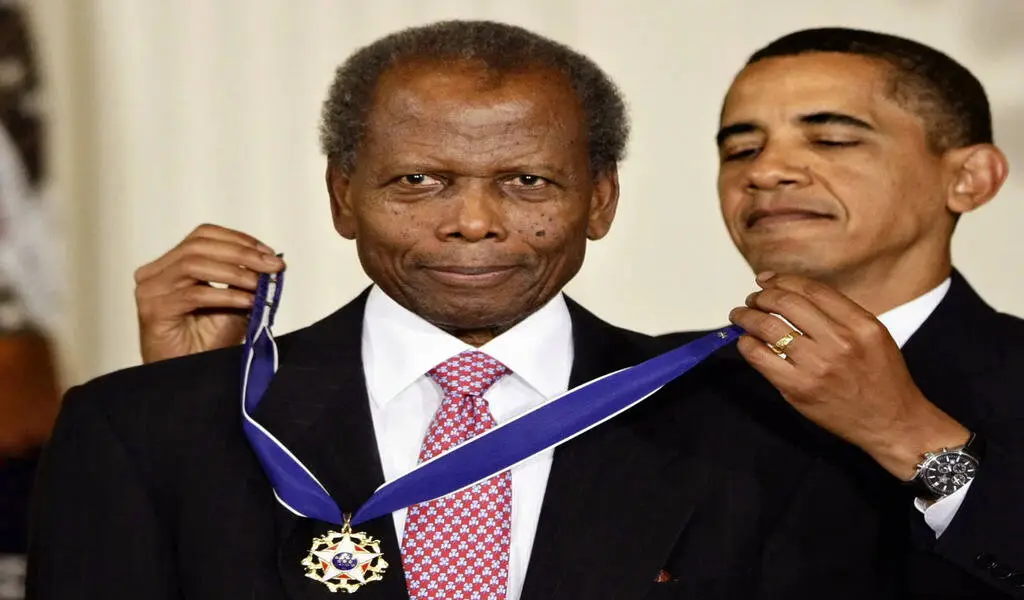 Sidney Poitier was Hollywood's first Black movie star and the first Black man to win an Oscar for best actor due to his elegant bearing and principled on-screen characters. He died at the age of 94.
Clint Watson, press secretary for the Bahamas' prime minister, confirmed Poitier's death to CNN.
Despite an impoverished childhood in the Bahamas and a thick island accent, Poitier rose to the top of his profession at a time when prominent roles for Black actors were uncommon. He won the Academy Award for 1963's "Lilies of the Field," in which he starred as an itinerant laborer helping a group of White nuns build a chapel.
As a young actor, he overcame enormous challenges
He was so small that he could fit in his father's hand when Sidney Poitier was born prematurely on February 20, 1927, in Miami. He traveled often between Florida and the Bahamas with his parents, who were tomato farmers.
His prospects of surviving were slim. He was comforted by his mother, who consulted a palm reader.
When Poitier was 15, his parents sent him from the Bahamas to live with his older brother in Miami, so that he would have a better chance of success. On the dock, his father handed him $3.
In 2009, Poitier told NPR, "He said, 'take care of yourself.' And he turned me around to face the boat."
Poitier disliked Miami and soon headed north to New York to try his hand at acting. The experience was not promising. His limited education left him unable to read scripts.
A fortuitous encounter changed his life when he got a job as a dishwasher at a restaurant. The elderly waiter read the newspaper with him after work to improve the teen's comprehension, grammar, and punctuation.
Poitier told CBS News, "That man sat with me week after week after week, every night when the place was closed and everyone had gone home." "And he taught me about punctuation." He taught me where dots were, what the dots mean between these two worlds and all the stuff like that.".
The following year, Sidney Poitier joined the American Negro Theatre, where he took acting lessons, softened his Bahamian accent, and landed a role as an understudy to Harry Belafonte. Eventually, he was cast on Broadway and caught the attention of Hollywood.
Also Check:
Jean-Marc Vallee: A Canadian Filmmaker Dies at the Age of 58
US Actor Steven Seagal Given Russian Passport from President
Actor Michael K. Williams Dead from Suspected Heroin Overdose